Clark Howard's strategies for saving big on travel.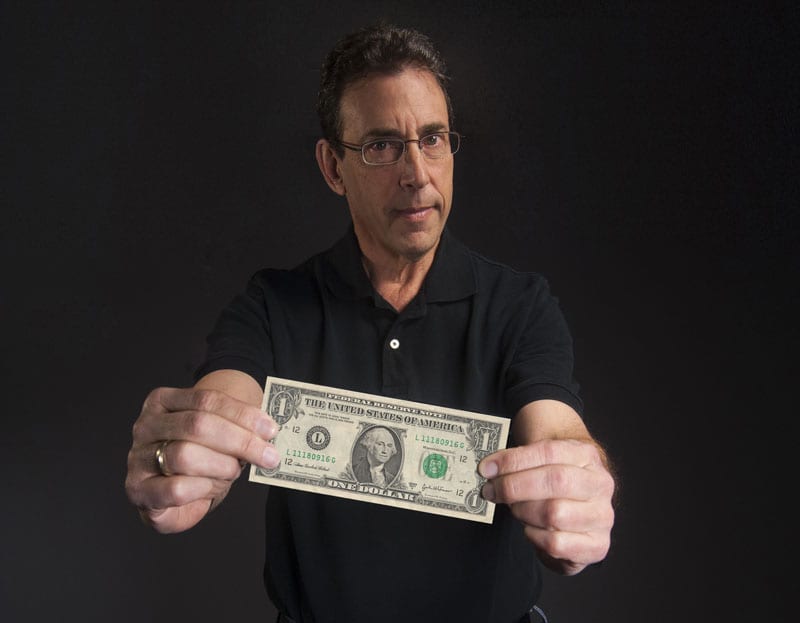 Back in the "dinosaur days," as he calls them, Clark Howard used to be a travel agent. Now one of the country's most respected consumer experts and host of the nationally syndicated "Clark Howard Show," the Buckhead resident could be considered the ultimate road warrior. Following some basic principles, he maintains, "I've been able to visit every continent except Antarctica and every state except North Dakota, and I've done it all on a dime." We chatted with Howard and asked for his expert advice about traveling on a shoestring.
What's your prediction regarding the cost of travel for 2016?
Travel costs are headed down, especially for airfare. Spirit and Frontier offer extremely low fares. Be aware of the fees, though. International fares are getting much better here because of the entry of Turkish Airlines and Qatar Airways into Atlanta starting in the spring.
How far in advance should people book their trips if they want to save money?
The magic time to buy a ticket is generally eight weeks before you travel. However, if you see a fare that is exciting to you, don't wait: buy it.
What's the best way to get a deal on hotel rooms?
Blind booking, where you pay upfront for a non-refundable hotel before you know the name of the hotel where you'll be staying, is the cheapest way to get a hotel room by far. I book 95 percent of the hotels I stay in through Priceline or Hotwire. There's [also] biddingtraveler.com. With this site, you pick the town where you want to stay and your dates of travel, then set the minimum and maximum you're willing to bid and identify any neighborhoods you're not willing to occupy.
Any money-saving tips in regards to booking a rental car?
Start a general search at carrentals. com and hotwire.com. Next, place a lower-priced bid at Priceline.com (accepted bids are non-refundable). Are you a Costco or Sam's Club member? Exclusive rates are available when booking at [their] online vacation divisions. If you're really thrifty, megabus.com, boltbus.com and Greyhound Express offer interstate $1 bus fares. But you have to book very early, usually months in advance, to score the cheapest deals.
How can people use social media to find travel deals?
Follow the sites of airlines and hotels you might want to use. That's where people are getting some of the lowest [prices]. I also offer travel deal news through @Clark_Travel.
Are there things people can do to help offset the cost of booking last-minute?
A couple of free apps could save you up to 35 percent on same-day hotel bookings. Tonight-Only Deals is part of the free Priceline Negotiator app. Unlike [with] Priceline, with Tonight- Only Deals you know the name of the hotel before you book. Another app that offers similar last-minute deals is HotelTonight. Visit tripadvisor.com to vet the hotels you're offered before you say yes.
Can using a travel agent help you save money?
Travel agents may seem outdated, but there are some situations that just plain warrant it. If you are planning a special one-off trip like a honeymoon, anniversary or family reunion, I recommend you book with an agent who has CTC [certified travel counselor] certification. If you're buying your very first cruise, you also want to work with an agent. A good agent will ask about your interests, hobbies and what you like to do in your spare time and help you to find the right fit.
How do you make the most of your loyalty programs?
Airlines and car rental firms are making points and miles steadily less rewarding. Unless you fly constantly for business, the value is not there. What's the secret to getting the most bang for your buck when it comes to travel? It's really pretty simple. I don't pick a destination that I have to go to. I wait for a deal somewhere, buy the deal, and then figure out why I want to go there. If you can be flexible on destination, you can save big bucks.
STORY: Jill Becker
Jill Becker
Award-winning writer and editor who has penned stories for CNN, Woman's Day, Good Housekeeping, and dozens of other outlets.