Mallorcan reverie
A visit to this Spanish island delights all the senses
 By Giannina Smith Bedford

Mallorca is a 360-degree canvas of visually arresting panoramas. Look one way to admire limestone cliffs cascading into the vast blue sea; look another to survey fertile landscapes blossoming with olive, orange and lemon trees. Its mountainous terrain offers trekking and cycling adventures galore while its coastal villages preserve history and culture with a dash of the new and sophisticated. All around, the easygoing personality invites you to sit back and breathe in the salty air, with eyes wide open.


Floating in the Mediterranean Sea off the east coast of Spain, Mallorca is the largest island in the Balearic Islands archipelago, which also includes the infamous Ibiza. Much more laid-back than its neighbor, Mallorca is a popular vacation spot for Europeans and celebrities—well-known visitors include the King of Spain, Michael Douglas and Andrew Lloyd Webber, to name a few.
During a recent visit, I skipped the island's capital, Palma, and opted to spend my time in quieter Sóller. This picture-book nook with winding cobblestone streets and traditional stone houses is on the northwest coast, surrounded by the peaks of the Tramuntana mountain range, a UNESCO World Heritage Site. Near the top of a steep, winding road sits a white castle-like structure of eleven low-rise buildings. This is the majestic Jumeirah Port Soller Hotel and Spa—my regal home for the next few days.
Upon my entrance into the cylindrical atrium-lit lobby adorned in Mallorcan stone, I encountered a circular water feature the size of a medium pool and a winding staircase encircling a twinkling chandelier inspired by the steering wheels on old ships. Check-in was in the Spanish tile-backed reception area where a smiling staffer presented me with a refreshing towel and fresh-squeezed orange juice (made from local fruit, of course). While the friendly receptionist dealt with paperwork, I took in the captivating vista of the Mediterranean Sea through the floor-to-ceiling windows—a sight I knew I'd never get enough of.

And the resort's design would ensure I didn't. In my spacious guest room—one of 120 on the property—the view through the sliding glass doors was a snapshot of the ocean, Tramuntana mountain range and picturesque Port de Sóller. This postcard-perfect scene accompanied me to every corner of the room, even the bathtub and shower, which offered vantage points of the landscape through large glass walls. During my stay I often found myself lounging on the breezy outdoor terrace, pretending this was my usual afternoon activity.
When you are not drooling at the view from inside the room, you can do so while enjoying one of the resort's enticing diversions. Spend an afternoon sprawled out munching on ceviche at the infinity pool (for those 12 and older) or splashing about with the kids at the larger family-friendly pool complete with a casual bar and alfresco dining.
To completely unwind, a visit to three-level Talise Spa should do the trick. And don't worry, you can still take the views with you. The wellness and fitness facility's outdoor heated hydropool overlooks a Tramuntana valley, and the thermal area with salt bath and sauna comes with mountain and ocean sights. You may have to break from the scenery for just a bit to enjoy a signature treatment, many of which use local ingredients like olive oil, lemons, oranges and almonds.

But don't let this pampering palace keep you from exploring—there is a ton to see beyond its borders. I opted for a gander down the steep road (not thinking about the trek back) to Port de Sóller, which was buzzing with beach-goers, shoppers and those sitting idly over a drink at one of the many cafés. I strolled through the craft and gift shops, purchased one (OK, three) of the locally made straw purses, dipped my toes in the ocean and then found myself also sitting idly at a cafe getting a more grounded view of the coast, which I'd been admiring from my accommodations high above. Nearby Sóller—accessed via a picturesque 30-minute ride on a 100-year-old wooden tram—is also a local point of interest. It features the 12th century church of Sant Bartomeu, a variety of artisan shops, bars, restaurants and a popular Saturday market of fresh produce and Mallorcan crafts.
Although the port and downtown offer numerous restaurants serving local seafood, I missed my elevated perch and opted to hike back up the hill to earn my dinner at one of the resort's dining spots. I started with happy hour at the Sunset Lounge—the perfect spot to watch the sun dip below the horizon—and ended the evening with an exquisite meal at Cap Roig: tomatoes, Sóller prawns and olive oil; fish soup with vegetables and saffron; and sole with fideuà (noodles), garlic dip and parsley oil. The most impressive of all was the "lemon cake" dessert—sorbet and lemon custard housed in the skin of a softened, hollowed-out lemon served with an almond cookie. Absolute heaven.
I continued the out-of-body experience lounging on my terrace listening to the ocean crash against the cliffs. Although it was too dark to see the view, it was etched into my memory as I closed my eyes—and knew it would remain long after I returned home.
---
For a unique cultural experience, spend an afternoon at the Cooperativa Agricola de Sóller (Sóller's agriculture cooperative). Learn about local farming, try your hand at making orange and lemon marmalade, and tour the olive packing and oil-making facilities. And don't forget to stop by the cooperative market and pick up some wholesome goodies to take home! www.cooperativasoller.com


---

Calle Belgica s/n
07108 Port de Sóller
Mallorca, Spain
34 971 637 888
www.jumeirah.com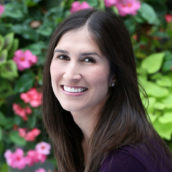 Giannina Bedford
Giannina S. Bedford is multi-faceted writer and editor. Her work covers design, travel, food and business. She's penned Simply Buckhead's home feature since inception and held a variety of editorial roles at the magazine. Her freelance work has appeared in Condé Nast Traveler, USA Today, Virtuoso Life, Hemispheres and TravelandLeisure.com. She also contributes regularly Atlanta Business Chronicle. Fluent in Spanish, Giannina was born in Miami and grew up in Brazil, Chile, Hawaii and Australia. She currently lives in Dunwoody with her two kids and husband.