Un-Finnished romance: Design-rich Helsinki a visually arresting mix of old and new
Story and photos: Wendell Brock
Situated roughly halfway between Stockholm and St. Petersburg on the Baltic Sea, Helsinki is a European city that seems to revel in its quirkiness. It is a place of severe, dreary winters with almost no light at all—and long summer nights when the sun almost doesn't set. It is home to Gothic gargoyles, Art Deco curvature and white marble cubes that are icons of modernism. It is a city where you can snack on fresh fish at makeshift stalls by the seaport, then stroll into world-class boutiques stashed with wavy glassware and whimsical fabrics.
L
ast summer, at the invitation of a friend who is a lover of Scandinavia's temperate summers and long nights, I spent a few days roaming this great walking city, where vodka is plentiful, fabulous buildings and museums are everywhere, and seemingly everyone speaks English, has blond hair and wears funny shoes. Compared to Stockholm (our first stop) and other European cities, Helsinki was affordable (though by no means cheap). And compared to London, Paris and Berlin, it felt intimately scaled, open, unintimidating, easily navigable.
A bus from the Helsinki airport deposited us beside one of the city's most recognizable, well-trod buildings: The red-granite central railway station, designed by Eliel Saarinen and inaugurated in 1919, is known for its distinctive clock tower and the monumental figures holding globe-shaped lanterns that grace the entrance.
Happily, we were just a short walk from our lodgings at Glo, a modern boutique hotel in the heart of the city. From this Kluuvikatu Street perch, we could wander to nearly everything on our list: churches, museums, the harbor. If we got the munchies, we could slip across the street to Karl Fazer Café, an outpost of the famous chocolatier, for cappuccino and a decadent wedge of cake in the ornately domed 1891 room. Just around the corner and facing the public greensward known as the Esplanade was Hotel Kämp, a palatial building, heavily decorated inside and out, where the city's cultural and political luminaries are said to have hobnobbed since 1887. (Over a burger and beer one afternoon, we found the Kämp's outdoor café to be a prime spot for people-watching.)
But the major calling card of Helsinki is its design.
While Saarinen and his more famous son, Eero, would go on to flourishing careers in America, homeboy Alvar Aalto (1898-1976) stayed behind, leaving an indelible imprint on the face of architecture, industrial design and furniture. Aalto is omnipresent and almost godlike to the Finns, his presence felt in office buildings and concert halls, in the furniture, in the glassware.
One morning, I stumbled into the sprawling Academic Bookshop, a splendid, white-marble space with a soaring, sky-lit central atrium and three levels of book bins. (Don't be put off by the starchy name: The general-interest store is like a Barnes & Noble on steroids.) Turned out it was designed by Aalto, and it proved to be an almost-meditative experience, best savored over a cup of tea at the luminous upstairs café.
On another day, we took a streetcar to The Aalto House, the live-work space completed by Aalto and his first wife, Aino, in 1936. Behind a plain, white-brick façade, the couple's elegantly streamlined quarters are now a museum, but it feels like they never left. Books, drawing tables, and Aalto's signature curvy wooden furniture and metallic light fixtures abound. Aalto's 1955 studio is within walking distance; though it's poorly marked and somewhat hard to find, a stroll there allows you to check out a handsome residential neighborhood away from the city center.
Between eating lovely fresh salmon with creamy chanterelle sauce at the al fresco stalls by the Baltic (I didn't try the reindeer soup
from Lapland but did enjoy a peek at the cuisine from the north) and a wonderful dinner at the contemporary restaurant Juuri, I managed to drop some major change at the flagship Iittala store on the Esplanade. (Love those Aalto vases!)
Though there is certainly no shortage of museums in this town, the one that blew me away was Kiasma. The stunning contemporary art museum, designed by American architect Steven Holl and inaugurated in 1998, houses evocative video and photography installations; a delightful café; and an excellent bookstore. But the main attraction was the building itself. Though the term "Kiasma" is a reference to "the point in the brain where the optic nerves cross," exploring the coiling network of sloping runways and white stucco walls was like wandering around inside a chambered nautilus. Mind-blowingly beautiful.
Taking a moment to catch my breath at the museum's outdoor café, I luxuriated in the city's blend of old and new, as the image of the Finnish National Parliament across the street danced in the water of the sleek reflecting pool. No wonder Helsinki is consistently ranked among the world's most livable cities. When the temperatures drop to 30 below, I might change my mind, but for now, I could get used to this. Hopefully, my love affair with Helsinki is un-Finnished.
---
If You Go
Hotels
Hotel Glo and Hotel Kämp are part of the same hotel group and share a spa. The Glo is new and hip; the Kämp is old-school and charming.  www.Glohotels.fi |  www.hotelkamp.com
Restaurants and Bars
Museums
Alvar Aalto House. Where the master architect lived and worked. www.alvaraalto.fi
Kiasma. Building's the thing at the contemporary art museum. www.kiasma.fi
Shopping
Iittala. Stock up on beautiful housewares designed by titans of modernism. Friendly staff makes shipping home hassle-free. Many stores and locations; flagship is on the central Esplanade. www.iittala.com
Marimekko. World-famous for big floral prints, Marimekko sells both fashion and home goods. Locations all over; flagship is on the Esplanade. www.marimekko.fi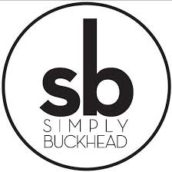 SimplyBuckhead
Simply Buckhead is an upscale lifestyle magazine focused on the best and brightest individuals, businesses and events in Buckhead, Brookhaven, Sandy Springs, Dunwoody and Chamblee. With a commitment to journalistic excellence, the magazine serves as the authority on who to know, what to do and where to go in the community, and its surroundings.