18th Annual St. Patrick's Day Outdoor Block Party March 15 – March 17
No matter how much of an ancestral stretch it actually may be, Americans feel a real connection to their Irish roots each year on St Patrick's Day.  The social order in Atlanta shifts towards a singular purpose: connecting to Irish traditions including wearing green, eating traditional Irish food, making a difference in the community through charity, and drinking Guinness and fantastic Irish whiskey. Since 1996, Atlantans have chosen Fadó Irish Pub has become a St. Patrick's Day institution which can be claimed as the best as the best St Patrick's Day party in the city.  After 17 years of throwing the biggest Paddy's Day outdoor event in Atlanta, Fadó will continue its tradition of delivering revelers Atlanta's definitive 2014 Paddy's Day celebration.
Planning for the outdoor block party at Fado starts months in advance and every aspect of the days leading up to March 17 is focused on offering an over-the top – yet authentic- Irish experience with something for everyone. This year, the outdoor event begins on March 15 and continues until March 17 featuring a full line up of European sports, including 6 Nations Rugby, English Premier League, Irish Dancers, traditional bag pipers, and a special appearance by The Budweiser Clydesdale Hitch team.  There's a full live music schedule, food and drink stations, including the a Tullamore Dew signature cocktail, called The Paddy's Punch, as well as a signature serve "Flexible Flask"! The flask will be prefilled with the cocktail and set up at stations or hand sold by wait staff throughout the day.
Here's what to expect during Atlanta's most anticipated St. Paddy's celebration at Fadó in Buckhead:
Friday, March 14, 2014
St Baldrick's Charity Event
An annual head-shaving event where the community raises money and awareness to help fight children's cancer. Drink specials include Heineken and Heineken Light Bottles and 20 cents from each bottle sold will benefit the St Baldrick's Foundation. Party goes late with "Just Press Play" kicking off at 10 p.m. playing pub tunes, new and old. Fun Fact: "craic" is an Irish term meaning good times". This event is "great craic for a great cause". This year, there is a $125,000 fundraising goal and over 35 shavees signed up so far. Go here and find out how you can participate. Or, just go here to donate.
Saturday, March 15, 2014
Parade Day in Atlanta; Outdoor Block Party at Fado
Doors open at 7.30 a.m. for European sports, English Premier League and 6 Nations Rugby. Full pub menu available all day. Outdoor festival starts at 12 p.m. and is co-hosted by Atlanta's own,  A Social Mess, including main stage contests, games and more. Live music from 1 p.m. to 10.30 p.m. and includes Andy Birdsall (cover band), Mike Magno Band, Desire (U2 cover band), and Geek Band (80's cover). DJ Just Press Play inside starts at 9 p.m. Food tents and multiple beer and cocktail stations, including the Tullamore Dew signature cocktail; "The Paddys Punch". Cover starts at noon. 21+ after 2 p.m. $20 on the door.
Sunday, March 16, 2014
Doors open early with European sports, featuring Liverpool v Manchester United 9.30am. Brunch menu available until 3 p.m. and full menu, including Traditional Irish food, available all day. Guest bartender charity event from noon to 3 p.m. hosted by Leukemia & Lymphoma Team in Training. Irish dancers to perform throughout the day. Traditional Irish Music from 12:30 p.m. to 4 p.m and Andy Birdsall Acoustic. to perform from 4.30 p.m. to 8 p.m. No cover.
SPECIAL: From noon – 2 p.m., the Budweiser Clydesdale Hitch Team will be at Fado! All ages welcome. No charge.
St Patrick's Day, Monday, March 17
Doors open at 7 a.m. Full menu available. Outside event starts at 12pm with traditional Bag Pipers and Irish Dancers performing throughout. Live music from 2 p.m. to 9.30 p.m. with Geek Band, Andy Birdsall Band, Desire, the greatest U2 cover band in the world! Cover starts at noon. DJ Just Press Play inside from 4 p.m. playing "cracking" pub tunes until 9 p.m. 21+ only after noon. $20 cover on the door.
Tickets on sale now | Tickets are $20 for 1 day, $30 for 2 day pass. $20 at the door.
About Fadó Irish Pub
Fadó (pronounced fuh-doe) Irish Pub was the first Irish pub to be designed and constructed in Ireland and shipped and installed in Atlanta. Fadó is distinguished by its genuine Irish hospitality, quality of its pints and craic (pronounced 'crack', a uniquely Irish form of fun). Fadó has been voted 'Best Of' by a number of local and national publications. Get more information by visiting the pub's website, Facebook page or by following Fadó on Twitter and following  #stpatricksday2014.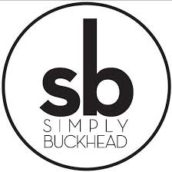 SimplyBuckhead
Simply Buckhead is an upscale lifestyle magazine focused on the best and brightest individuals, businesses and events in Buckhead, Brookhaven, Sandy Springs, Dunwoody and Chamblee. With a commitment to journalistic excellence, the magazine serves as the authority on who to know, what to do and where to go in the community, and its surroundings.