"Reining" classic
We check in with the well-respected owner of Chastain Park mainstay Horseradish Grill, celebrating its 20th anniversary in April
By Kate Abney | Photo: Sara Hanna

The cozy, comfortable and upscale eatery on the edge of Chastain Park, Horseradish Grill, remains one of Atlanta's oldest continuously operating restaurants. Its restaurateur, Steve Alterman, is the progeny of a longstanding grocery-store family who helped found Ray's on the River and Buckhead's now-shuttered Rio Bravo. He bought the onetime country store in 1994 from the Popescu family, who'd operated it as the Red Barn Inn since the '60s. Alterman ousted its spicy cuisine and rugged décor, tapping Bill Johnson for the architecture and Marcia Lyle for interiors. Here, chefs like Gerry Klaskala and Scott Peacock cut their teeth, long before they became famous for Aria and Watershed, respectively. More recently, Executive Chef Dave Berry has revitalized its menu while staying true to historic recipes, making virtually everything from scratch. For this and many other reasons, Horseradish Grill has become a go-to for special occasions, but to Alterman, it will always be a neighborhood restaurant.
_____________________________________________
WINE DOWN
Buckhead dwellers will descend on Horseradish Grill on March 27 for a subterranean four-course experience in the eatery's private downstairs dining room; each dish paired with wines from visiting Wagner Family vintners. A foursome of Napa-made vinos—Caymus Vineyards Special Selection Cabernet, Belle Glos Pinot Noir, Mer Soleil Chardonnay and the celebrated Conundrum White Blend—will be meticulously matched to Executive Chef Dave Berry's Southern cuisine. The cost is $135 per person.
Guests must R.S.V.P. by calling Horseradish Grill at 404.255.7277. Cheers!
_____________________________________________
Horseradish Grill is a true Buckhead classic. Few establishments in Atlanta feel this authentic.
A restaurant has existed here in one incarnation or another since 1947. It's the same age as I am. I opened Horseradish Grill in 1994, so in April it will be 20 years.
How'd you come up with the new name, Horseradish Grill?
Joey Reiman, of BrightHouse, was one of my original investors. We were having a lunch at Chops and he asked a guy at the next table what he thought of the name Horseradish. The rest is history.
And you've built a lot of history here in 20 years.
Atlanta's concept of Southern farm-to-table cuisine originated at Horseradish Grill, with [former chef] Scott Peacock. When we started, people told me I was out of my mind. At the time, Southern food was just a caricature— mushy black-eyed peas cooked with fatback. Now, there is a plethora of sophisticated Southern restaurants.
Your current chef, Dave Berry, is quite the talent. He was recently nominated for a James Beard Foundation Award.
It was well deserved. With Dave here, none of the flavors get covered up. His food is very simple, straightforward, highly flavorful and incredibly fresh. This is actually his second time working here. He started as Peacock's executive sous-chef when he was only 22.
How'd you discover Scott Peacock, anyway?
My original consulting chef, Aria's Gerry Klaskala, was a longtime friend. He helped me recruit Scott, who had worked at the Florida and Georgia governors' mansions, but had never had a restaurant job. He was only willing to come over if he could use Mrs. [Edna] Lewis' recipes. He even created the vegetable garden out back.
Ah, so is that why the food's always so fresh?
We can't grow everything, but we do have a gardener, Susan Keller, who comes twice a week. We grow corn, okra, horseradish, lettuces, cabbages, tons of herbs; we have a bay leaf tree, a mint forest with four kinds of mint, and strawberries, which the kids love. Think about a four- or five-year-old with a handful of berries. It's the most wonderful thing in the world.
Horseradish Grill
4320 Powers Ferry Road | Atlanta, GA 30328
404.255.7277 | www.horseradishgrill.com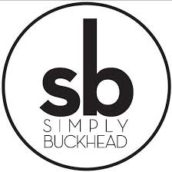 SimplyBuckhead
Simply Buckhead is an upscale lifestyle magazine focused on the best and brightest individuals, businesses and events in Buckhead, Brookhaven, Sandy Springs, Dunwoody and Chamblee. With a commitment to journalistic excellence, the magazine serves as the authority on who to know, what to do and where to go in the community, and its surroundings.