Inside the actor's studio: Nick Conti teaches the art of acting at his Buckhead school
By Andrew Alexander | Photo by Sara Hanna
Most of us do what we can to avoid too much drama. But Buckhead actor and teacher Nick Conti actually seeks it out.
Conti has run his Professional Actor's Studio in the heart of Buckhead since 2000. "We teach every aspect that I believe will make for a well-rounded actor," says Conti, who arrived in Atlanta by way of New York and L.A. 17 years ago. From improvisational work and cold reading auditions to script analysis and character development, classes at the Professional Actor's Studio are designed to give students everything they need to know about their art and the practicalities of show business.
"I've been here so long it feels like my second home," says Conti of the former Buckhead cottage on Piedmont Road that now houses his studio-school. "I wanted to have the studio in a good neighborhood. I didn't want anyone leaving the studio at 10:30 at night to feel fearful."
Although Conti says his studio has been busy since it first opened, in recent years, Hollywood has come to Atlanta. "The city is booming beyond belief," he says. "We opened up two more classes in February alone." Classes are three-hour workshops taught by Conti and a team of five other teachers. Conti says he likes to keep class sizes small and intimate, and fees low. Potential students can audit their first class for free to see if the school is a match, and a month of once-a-week classes is $110. "We are truly a region of the country that is a market—a real, viable, ability-to-make-a-living-market in the art of acting. I don't think we would have ever dreamed of having this even five or six years ago."
Although the majority of Conti's students are professional actors who aim to make a living through their craft, Conti says he does have students who take classes for other reasons: trial lawyers looking to connect more with juries, business people seeking to improve presentation skills, or even retirees and others just looking to give acting a shot. Students in the acting classes work from a foundation of Stanislavski, Meisner and method acting styles. There are also improv classes and even improv performances the last Saturday of every month.
Conti himself grew up and studied acting in New York with legendary teachers such as Uta Hagen, Lee Strasberg, Herbert Berghof, Hal Holden and Bill Hickey. He got his start on the stage acting in Broadway and off-Broadway shows, and eventually ended up on the soap "The Edge of Night."
"It was fun being on a soap," he says. "It was mostly the fact that I was making a steady living as an actor! That in and of itself: you just feel like you've gone to a new place."
After a 13-year stint acting and teaching in L.A., Conti decided to dedicate himself primarily to teaching. He considered a few secondary markets—Austin, New Orleans, Wilmington—but eventually decided Atlanta and Buckhead would be the best fit.
"When I first got here, the hope was just that I would survive," he says. "It was just me; now there are five of us teaching here. All of us have a passion for it."
Conti says that one of his favorite things about being a teacher comes at the start of the class when he asks his students if there are any congrats in order: Every week, it seems more and more have booked a spot on "The Walking Dead" or "Revolution" or in the movies. "All I'm doing is guiding them," he says. "They do all the work. I have it easy."
---
Nick Conti's Professional Actor's Studio | www.proactorsstudio.com
2849 Piedmont Road N.E. | Atlanta 30305
404.943.1873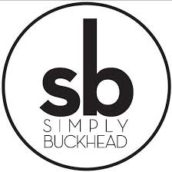 SimplyBuckhead
Simply Buckhead is an upscale lifestyle magazine focused on the best and brightest individuals, businesses and events in Buckhead, Brookhaven, Sandy Springs, Dunwoody and Chamblee. With a commitment to journalistic excellence, the magazine serves as the authority on who to know, what to do and where to go in the community, and its surroundings.