More than just a good place to read
By H.M. Cauley | Photo: Timothy Hurlsey
One of Buckhead's leading literary icons has never penned a novel, yet it's had more impact than a bestseller. The local branch of the Atlanta-Fulton Public Library on Buckhead Avenue has been a destination since it opened its doors in 1942. Originally named for Ida Williams, a school teacher who founded the area's first library, the structure was replaced by its current modern design in 1989. But to the countless Buckhead residents who grew up with it, it's still the Ida Williams branch.
"I grew up near Lenox, and Ida Williams was my library," says Kelly Robinson, who handles public relations for the library system. "It was an old brick building. The new library went up on the same site, but it was very different. And then most people just started calling it the Buckhead branch."
Twenty-five years ago, the new building was remarkable for its modern style, including a dramatic covered entryway. Inside, the single-story, 20,000-square-foot design incorporated soaring 30-foot ceilings and a rear window wall that gave visitors a view toward downtown. Those elements, still in place today, draw architecture students and aficionados on a regular basis, says branch manager James Taylor.
"It's very modernistic and it's unique, even though it doesn't look like much from the street," Taylor says. The building is a standout for another reason: It's one of the few structures in the area that is surrounded by the upscale Buckhead Atlanta project. "We're in the thick of it," Taylor says, "but it's a good thing. We hope to get some cosmetic upgrades to keep us consistent with that upscale development."
The library is also notable for the use it gets. With more than 20,000 books, DVDs and CDs circulating through its doors every month, it is one of the busiest of the system's 33 branches. It also serves as a community center, offering workshops, children's story times, Spanish and yoga classes, and Internet access on 20 PCs that are in constant use. And with the branch's modest parking area, that often means finding a spot can be a challenge.
"We will always have free parking available," Taylor promises. "If someone can't find a parking place, they should come in and ask for me, and I'll find them one. I'm serious. If someone makes the effort to come to the library, I'll find them a space."
A few upcoming Buckhead Library events:
April 19, 6 p.m. | 2014 Annual Ida Williams Memorial Poetry Contest Deadline
April 22, 10:15, 11 and 11:45 a.m. | Earth Day Stories for Toddlers and Preschoolers
April 23 10:30 a.m. | (ages 3-11 months) |Earth Day Storytime for Babies
April 29, 10:15, 11 and 11:45 a.m. |  Children's Day/Book Day Celebration Storytime
April 30, 10:30 a.m. | (ages 3-11 months) | Children's Day/Book Day Celebration for Babies
Buckhead Branch of Atlanta-Fulton Public Library
269 Buckhead Avenue NE | Atlanta | 30305
404.813.3500 | www.afpls.org/buckhead-branch
10 a.m.-6 p.m. Monday and Tuesday;
10 a.m.-8 p.m. Wednesday and Thursday;
11 a.m.-6 p.m. Friday and Saturday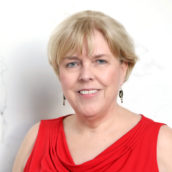 H.M Cauley
Atlanta-based writer and editor contributing to a number of local and state-wide publications. Instructor in Georgia State's Communication department and Emory's Continuing Education division.