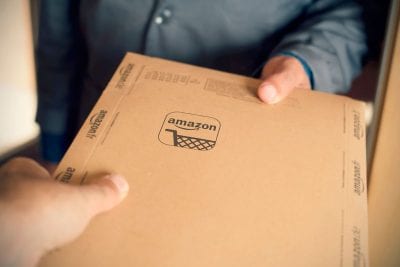 Amazon will soon announce the winner of its HQ2 parade, with one city emerging victorious to get on the back of Jeff Bezos and ride him like Secretariat for the Triple Crown.  There are all sorts of interesting statistics on what an Amazon HQ will do the economy of the city it picks and even recently there were odds thrown out with Boston as the 5/1 to favorite.  If sports betting becomes legal in time in all states, would you take this bet?
One financial decision to consider now in the cities that believe they have a chance to reel in Amazon for HQ2 is whether or not to buy real estate betting that prices will soar through the roof like they have in Seattle over the past five to ten years.  The bet is to get in the real estate now before prices explode after the announcement.  It's almost like betting on an earnings report on Wall Street or an IPO that is about to be unleashed.
Amid all the speculation, I wouldn't rule against buying something cheaply priced.  Especially if it is a fixer upper but given where prices have already shot up in some of the major competitive cities you should stay away from the million dollar plus market.  Here is why….
INTEREST RATE AND HOME PRICES – Remember, that as interest rates rise it means that new mortgage payment will cost Americans more money on a monthly basis for the same amount of mortgage. Just as prices have risen during this overall low interest rate environment, as interest rates rise you will see the higher end of the real estate market decline first.  That is why I wouldn't be against a move on a fixer upper, but not the million dollar market.  Where could real estate at the upper level go if interest rates go up to 5% or 6% loan rate?  In addition, you will see the assessments for your local and county taxes go up as it pertains to your real estate.  The key investment strategy here is to begin to stockpile cash (remember 2008?) and look to be able to buy homes for cash or borrow money when you get lower real estate prices even if interest rates are higher.
SALARY ADDICTION – A big home comes with big expenses.   There isn't just the cost of furnishing your home (which prices are extremely high right now), but homeowners that reside in a large square footage house are always ridden with items that need to be fixed in the home.   On average, about 1% of your home value will be your cost for just maintenance and upkeep alone.  Have you ever had to replace three air conditioning units instead of one?   Have you calculated the cost of painting the exterior of a larger home?  What about ongoing landscaping?   My big fear for most people now is that your salaries and bonuses may be at the high end of the grid and as your larger companies slow down growth, you could see salary cuts or layoffs which can put tremendous stress on your family budget.  Especially if you are locked into a 1 or 2 million dollar home with a big mortgage and lack of write offs going forward.
BOOMERS, BOOMERS, and MORE BOOMERS – With more than one third of all people born between 1945 and 1960 having no real retirement savings, the equity in their homes represent the real money they have saved for their future. At first, they will work on getting by with social security and whatever savings they have in their pockets, but eventually whether they have multiple homes or just one home, you will see more renters and a flood of inventory into the market which will drive prices down.
No matter what city you live in, getting the Amazon HQ2 deal will come with its pros and cons.  A bet on real estate could be interesting if you find the right deal in the right place…and most important bet on the city with the right bet.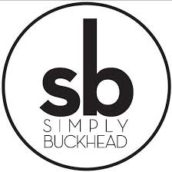 SimplyBuckhead
Simply Buckhead is an upscale lifestyle magazine focused on the best and brightest individuals, businesses and events in Buckhead, Brookhaven, Sandy Springs, Dunwoody and Chamblee. With a commitment to journalistic excellence, the magazine serves as the authority on who to know, what to do and where to go in the community, and its surroundings.