Buckhead restaurants embrace eco-friendly products
BY: Mickey Goodman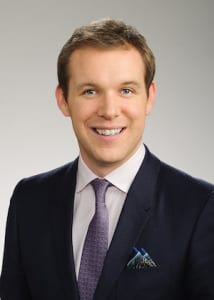 While it was once considered gauche to take restaurant leftovers home, diners now do it in overwhelming numbers, inadvertently creating landfills piled high with plastic or Styrofoam that can take years to degrade. This year, Tucker based American Fiber Packing Co. launched Bistro, a new line of takeout containers made completely from recycled materials. They are currently in use in all nine Buckhead Life Restaurants as well as at Bhojanic, Seven Lamps, Treehouse and others.
"We've been focused on eco friendly products for the food service industry since day one,"says President Joseph Bild, a Buckhead resident. "We source raw materials within a 250 mile radius of the facility and work with companies to deliver products in an earth friendly way. We also partner with Georgia Power to offset our carbon footprint by purchasing renewable energy credits."
Bistro containers are made from recycled paper and all natural materials and are 99.9 percent degradable in home composters. Containers can also be customized by American Fiber in low volumes using eco friendly inks and low energy printers. American Fiber works closely with the Metro Atlanta Chamber of Commerce, the Georgia Department of Economic Development and the Clean Technology Leadership Council to promote sustainability throughout the metro area. They are also in talks to partner with nonprofits.
"Our goals are to create jobs and produce products that are good for the environment and good for your health," Bild says.
For more information, visit www.afpackaging.com
Mickey Goodman
Award-winning Ghostwriter, Journalist, Content Creator.