Free app donates 2 percent of every online and in-store purchase at no cost to supporters or nonprofits
BY: Mickey Goodman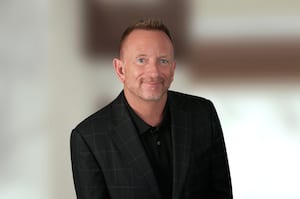 Buckhead resident Ron Herman, CEO of Sionic Mobile, has dual passions: technology development and helping charities. He discovered a way to con- nect the two by applying smartphone technology to help nonprofits create awareness, raise funds and keep more of each donation.
"So many organizations are strug- gling to stay afloat," Herman says. "We wanted to tap into the growing $300 billion e-commerce market to aid in fundraising, engage current donors and attract new supporters."
The result is Shop2Give, a free application launched in July that lets supporters shop both online and at their favorite stores, pay with the app during checkout and automatically trigger a 2-percent donation from Sionic Mobile to their favorite non- profits—without additional cost. A number of major Buckhead stores have signed up, including Lowe's, Barnes & Noble, Staples, Brookstone, GameStop, Hyatt Hotels, Sephora, Papa John's and more. Users select the organizations they want to support.
Atlanta Ronald McDonald House Charities is one of the first nonprofits using Shop2Give to raise funds for a new house for the families of hospi- talized children. "In addition to the 2 percent we donate, supporters can use the app to give any amount at any time to their nonprofits," Herman says.
For more information, visit www.s2gnow.com
Mickey Goodman
Award-winning Ghostwriter, Journalist, Content Creator.