The Glam Squad shows what it takes to get camera-ready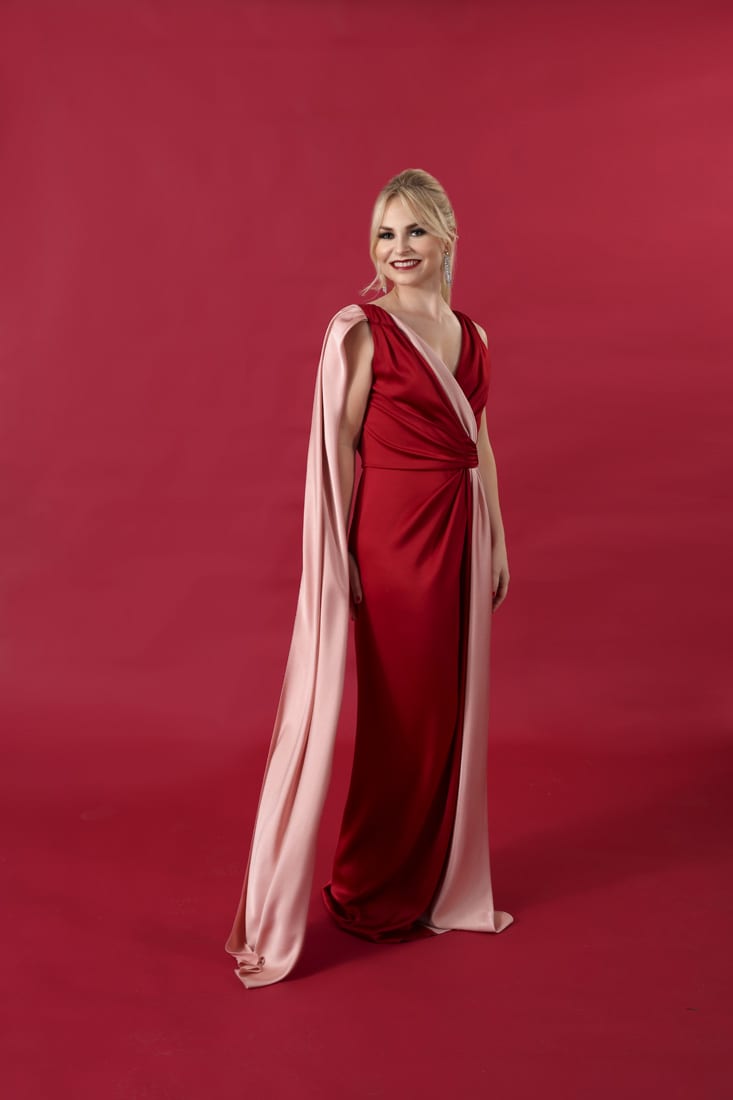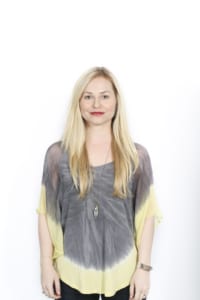 Wouldn't it be incredible to have a Glam Squad of your own? (That's me, daydreaming, as I got dolled up by a celebrity beauty team without having to lift a finger.) The hair, makeup and eyelash gurus who gave me a "red carpet" makeover do so on the regular for their A-list clientele. As they gave me a taste of the high life with their special beauty touches, they talked about what it takes to amplify an everyday look to va-va-va-voom for a big event.
Flashy Lashy
MAKEOVER STEP ONE: EYELASH EXTENSIONS by Anastasia Peck of Blink & Wink
My everyday: An eyelash curler and mascara
GLAM SLAM: "For a red carpet look, we go fuller, longer and curlier with eyelash extensions to really make your eyes pop," says Peck. Moving with rapid pace, it took her just an hour using tweezers and a special lash adhesive to carefully affix some seriously long and curly Mink lashes ($250 for full set) to each of my individual natural lashes. The falsies last about three weeks before needing fillers. Bonus: I was thrilled to chuck the eyelash curler and mascara routine for the time being. Peck adds, "I haven't used mascara in about five years."
Pony Up
MAKEOVER STEP TWO: HAIR COLOR AND STYLING by Max Sanchez of White Salon and Spa
My everyday: Natural waves or the fastest blow-dry I can manage
GLAM SLAM: Inspired by a red-carpet photo of Reese Witherspoon, who also has long blond hair, Sanchez decided to create a super-blond, high-profile ponytail. First, he refreshed my color and roots with thin highlights all over. Next, following a current haircut trend, he snipped long layers at both sides to frame my face. To enhance the drama of the ponytail, Sanchez teased the crown and added Balmain Catwalk Ponytail extensions in Amsterdam ($150, available at White Salon and Spa), which reached down to my mid-back despite the pony sitting high up on my head.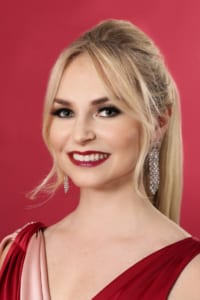 Face Lift
MAKEOVER STEP THREE: MAKEUP by Nyssa Green of The Green Room Agency
My everyday: Natural skin, cream blush and light gloss
GLAM SLAM: "There are two easy things you can do to go glam," says Green. "Line the bottom eye all the way across on the inside of the waterline [the line directly above your lower lashes] with a soft pencil—two swipes on each eye. And change your lips— gloss can look fun and fresh, and a bold, matte color is edgy and sexier." In addition to the black eyeliner and deep red lips she painted on me, Green used a mixture of foundation, concealer, highlighter, shimmery bronzer and blush to create flawless, camera-ready skin. She also added false eyelashes on top of my eyelash extensions (not something to try at home) using only a little latex free adhesive and contoured layers of brown eye shadow for even more dazzle.
THE BIG TAKEAWAY: More is more when it comes to getting dolled up for a fancy night out. Now where's my hot date?
STORY: Karina Antenucci
PHOTO: Sara Hanna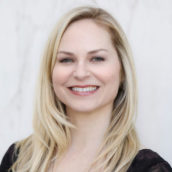 Karina Antenucci
Managing Editor and Wellness Columnist at Simply Buckhead. Blogger at Badass + Healthy.