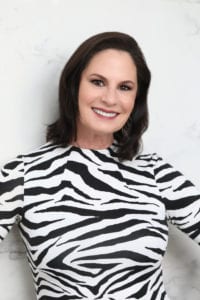 As we publish this month's "Heroes" issue of Simply Buckhead, I find myself thinking of how ordinary people end up doing something extraordinary that leaves an indelible mark on the people around them and perhaps even the wider world.
I was fortunate to know a hero in my own family. My fatherin- law, Wade H. Hayes Sr., led an extraordinary life. He joined the U.S. Army, served in World War II as a platoon sergeant and participated in both D-Day and the Battle of the Bulge. Wounded twice, he received the European-African-Middle Eastern Theater Campaign Medal with one silver star, the Purple Heart with one bronze oak leaf cluster, the Bronze Star and the Victory medal. Then, last year, he was presented with the Legion of Honor with the rank of Knight, France's highest merit, joining notables including Steven Spielberg, Eleanor Roosevelt, Quincy Jones, Toni Morrison and Martin Scorsese.
My husband, Sonny, and I grieved his dad's passing this summer. He was a great man who lived a remarkable life of service and valor. Though we, along with Sonny's sister, Cyndy, and our families, grieve the void, our lives are forever enriched by his example. I hope, as you read this issue's stories of the heroes in our community, you're as inspired as I am. And perhaps, if there are heroes like Wade in your own circle or family, you'll ask them to tell you their stories.
Joanne Hayes
Publisher/Founder/CEO ValueStream Media Group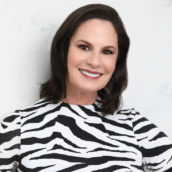 Joanne Hayes
Publisher & Founder
Joanne Hayes is a 26-year veteran of the publishing industry, having worked for 12 years as an Account Executive for an award-winning Journal Register Company newspaper group, Southern Rhode Island Newspapers, and 3 years as the Marketing Director of SO Rhode Island, a publication of the award-winning magazine company Providence Media, prior to her move to Atlanta in 2009.
Simply Buckhead Magazine was conceived by her company, ValueStream Media Group, and began publication in 2010, with Joanne at the helm as Publisher and Founder.  The publication quickly became the "must-read" publication for people who live, work, shop, dine, entertain, travel, have families, homes, and pets and participate in philanthropic efforts, and has literally been read online all over the world. 
ValueStream Media Group is a media partner and sponsor to CURE Childhood Cancer, Bert's Big Adventure, Atlanta Community Food Bank, The nsoro Educational Foundation and Joanne currently serves as a Board Member for the Atlanta Community Food Bank.