Gone are the days of hanging out at the mall or catching a movie on a Saturday night. Today's teens want to enjoy exciting, active pursuits in their free time. Fortunately, plenty of options are right around the corner.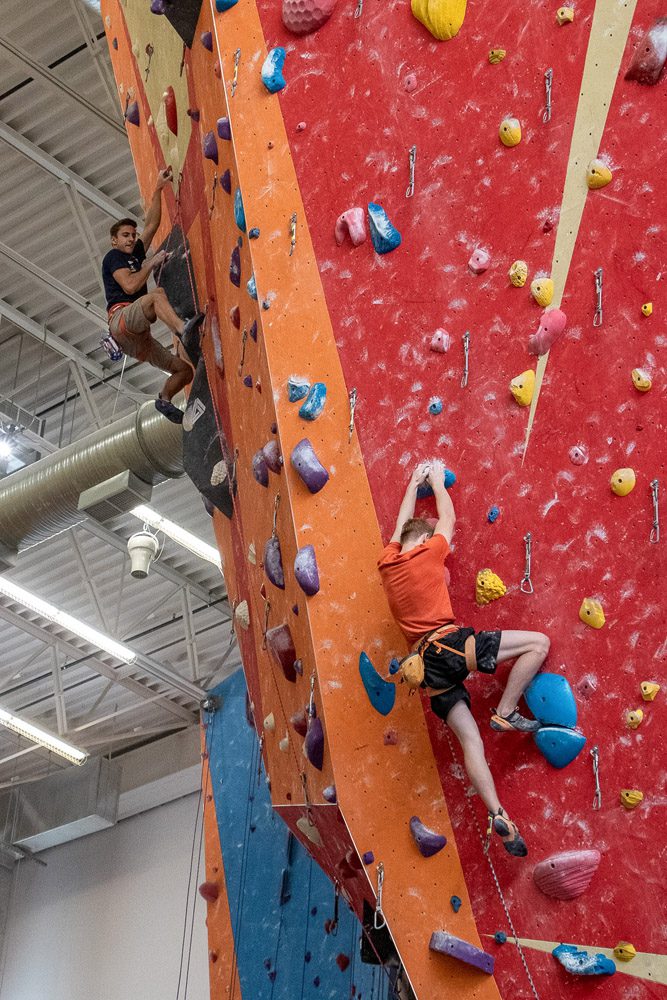 ADRENALINE: STONE SUMMIT ATLANTA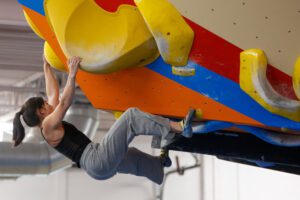 Atlanta may not offer the rock climbing paradise of Colorado, but that doesn't mean you can't get your climb on in the metro area. In fact, teens looking for that adrenaline rush can head to Stone Summit Atlanta, a Chamblee-adjacent indoor rock climbing gym that welcomes climbers of all ages and skill levels for the perfect blend of recreation and exercise. It's a full workout for the mind and the body. The gym offers an array of classes, from belay lessons (how to hold the rope for a climber) and bouldering basics (fundamental techniques for indoor bouldering) to lead climbing (a style in which one person takes the lead and other climbers follow). Visitors can purchase day passes, and memberships are available for individuals, families and students. Stone Summit Atlanta hosts a variety of youth-based climbing clubs, including the Ascent Club for newer climbers ages 9 to 13, the Cliff Club for ages 6 to 16 who have a flexible learning schedule and the Alpine Club for those 13 to 18 who either want to learn foundational climbing skills or hone their more advanced skills. Additional clubs are available to tweens and teens who continue to advance to higher levels. Stone Summit also is home to several competitive youth climbing clubs, and the facility's teams rank among the leading teams in Georgia. Trial classes are available throughout the year to help young climbers take their free time to the next level.
STONE SUMMIT ATLANTA
678.720.9882
ssclimbing.com/atlanta
@stonesummitclimbing
INTERACTIVE: SANDBOX VR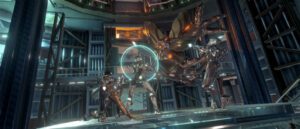 Opened at The Interlock in November 2022, Sandbox VR is one of the world's most advanced location-based virtual reality experiences. According to Josh Cole, senior vice president of marketing, the new Westside location "features four private rooms for virtual reality gameplay called 'holodecks' in which groups of two to six players have a truly shared experience, exploring virtual worlds and relying on each other to succeed in games that are designed to be social experiences." Players start the experience by getting geared up with wrist and ankle trackers, a haptic feedback vest and VR headsets and headphones that together allow for full-body motion capture and an unprecedented level of realism and complete immersion in which your body is the controller. Groups can choose from six experiences, from Deadwood Valley (a thrill-ride through a town overrun by zombies) to the Curse of Davy Jones (a battle on the high seas against supernatural creatures and a hunt for long-lost treasure)."Sandbox VR is a great alternative to the standard hangouts," Cole says. "The technology allows players to see and physically interact with one another while feeling like they are in the middle of an action movie. And after playing, all guests receive personalized highlight videos similar to movie trailers that capture all of the laughter, screams, intensity and excitement of their experience. They are the perfect way to remember and share your e xperience on social media."
SANDBOX VR
470.731.8119
sandboxvr.com
@sandboxvr
SPORT: ATLANTA FLYING DISC CLUB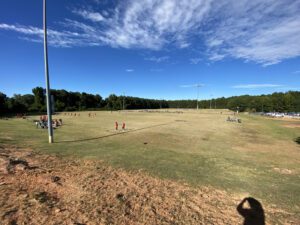 What if you could blend the speed of soccer with the throwing and passing of football and basketball into one sport? Well, it's already been done with Ultimate, a noncontact disc sport that is sweeping the nation. Here, the Atlanta Flying Disc Club welcomes teens to experience this invigorating sport. "Ultimate is a self-officiating sport; there are no referees or umpires calling fouls or making rulings on the field, so it is up to each player and each team to play by the rules," says Chris Cahill, president of AFDC. "Ultimate relies on the players themselves to make the calls they believe are right and resolve disputes as they arise, taking ownership of their actions, seeing the situation from another perspective and resolving issues with their opponent. This can help develop a character of fairness, honesty and cooperation that teens can carry with them for life." The AFDC hosts a number of middle and high school leagues and helps local schools start their own Ultimate programs. It also offers tournaments and workshops for individuals as a low-pressure opportunity to get to know the game and learn how to throw a disc well. "Don't be intimidated if you don't get it at first—we have all been there," Cahill says. "Just come out and have fun!"
ATLANTA FLYING DISC CLUB
afdc.com
@atlantaultimate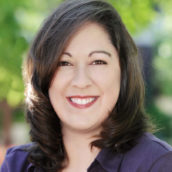 Amy Meadows
15 Minutes With columnist at Simply Buckhead. Freelance feature writer, children's book author and President of Green Meadows Communications, LLC.