TIPS TO KEEP YOUR PETS SNUG AND SAFE AT HOME THIS HOLIDAY SEASON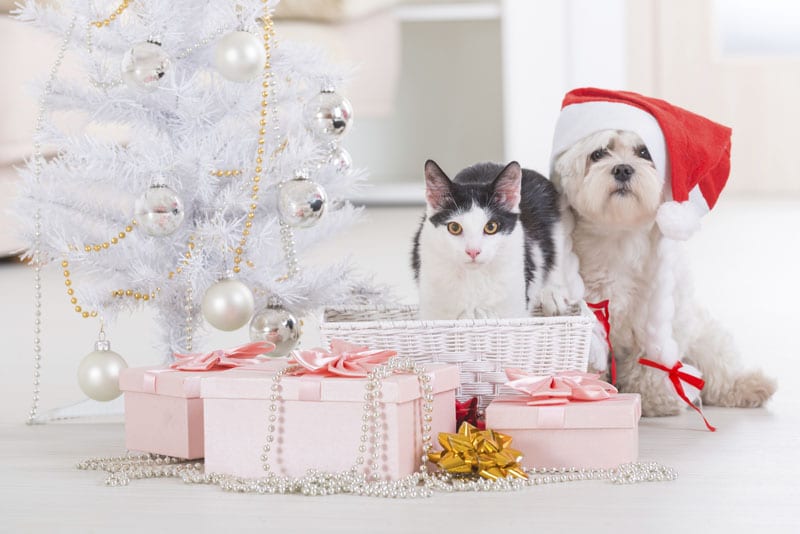 The holidays are upon us and, of course, we want to include our furry family members in the festivities. But with all the travel, treats and Christmas trees, there are some important safety concerns to keep in mind this time of year. Dr. Duffy Jones of Peachtree Hills Animal Hospital says, unfortunately, vets stay very busy treating holiday-related cases. Here are tips on making your home a safe haven for your little sidekick this holiday season.
House Rules
Most dogs will want to get a good sniff out of any house guests and their belongings. Be sure to secure guest room doors to keep the space safe from your curious critters, but also ask your guests to keep any potentially harmful items, such as medications or small ingestible items, packed away.
Giving your animals a spot to snuggle complete with fresh water and a few toys away from all the merrymaking can cut down on stress and possible behavior issues. Dr. Jones says, "Pets are extremely in tune with our routines. As the holidays approach, our routines can change on a daily basis. This causes many pets to have stress in their lives."
Deck the Halls … With Care
Perhaps you've trained your curious buddy to keep clear of the Christmas tree, but for those not so fortunate, remember: If possible, secure your Christmas tree to the wall. Here's one way: Loop fishing line around your tree, and secure it to molly bolts placed into the wall behind the tree and in the ceiling above. In the event that your cat or dog decides to jump on the tree, it will not topple over.
If you opt for a real tree, prevent your pet from drinking the tree water since it might contain fertilizers that can cause stomach upset. Try keeping the water wrapped with aluminum foil and then disguise the foil with a decorative tree skirt.
Think carefully about tree decorations. While trimming your tree with cranberries, popcorn or candy canes is a lovely tradition, your dog may see your tree as a giant treat. Glass ornaments can present a hazard if they are broken, too. Opt for alternate types of ornaments, or keep the glass confined to the upper branches.
Dr. Jones advises caution when it comes to cats and tinsel. "Ribbons and tinsel are very dangerous to our pets, especially cats. Many pets see these items as great play toys. They will pounce, chase and chew them. If they should swallow them, it can lead to a life threatening bunching of the intestines."
Additionally, plants, such as holly, mistletoe, poinsettias and certain types of lilies can be harmful to pets if ingested. Check with your florist or nursery to buy blooms that are more pet-friendly.
No Feasts for the Furry Ones
Those leftovers from the company party and the fruitcake from your neighbor are just more opportunities for your pet to sneak a treat that could be harmful! Make sure all guests are on board with your no "people food" rule; they might think they are doing something nice by feeding your pet scraps. Plus, keep a tight lid on garbage bins, and make sure chocolates, grapes, raisins and macadamia nuts—all bad for dogs and cats—are safely out or reach. If the holidays get hectic, spend a little extra snuggle time with your pet. Dr. Jones says, "Brushing and petting help to soothe them, and you get an added benefit because studies show that the act of petting an animal can help reduce your stress!"
STORY: Candice Rose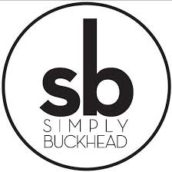 SimplyBuckhead
Simply Buckhead is an upscale lifestyle magazine focused on the best and brightest individuals, businesses and events in Buckhead, Brookhaven, Sandy Springs, Dunwoody and Chamblee. With a commitment to journalistic excellence, the magazine serves as the authority on who to know, what to do and where to go in the community, and its surroundings.