Windy Hill Farm and Preserve offers an idyllic escape in East Tennessee.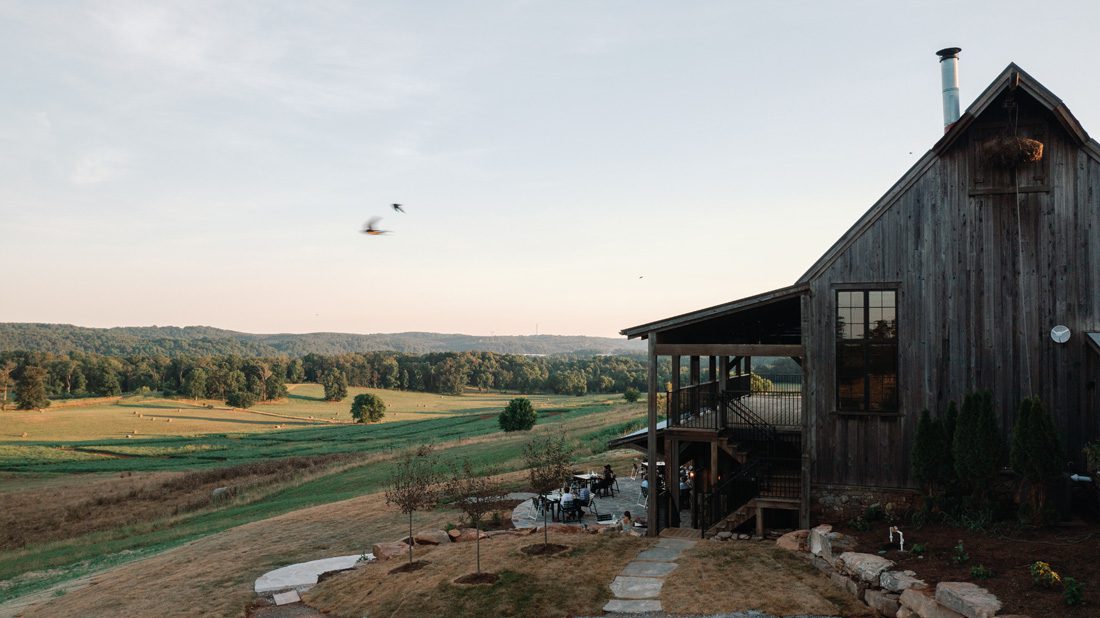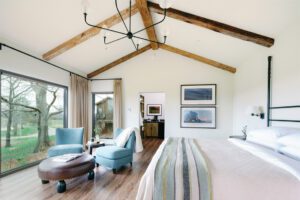 Serene. Idyllic. Relaxing. These words do not typically describe my daily life with a job, a husband and two young children. But they do describe Windy Hill Farm and Preserve in Loudon, Tennessee—and that's precisely why I chose it for my weekend escape. Just three hours by car from Atlanta, Windy Hill features 650 acres of lush greenery, rolling hills and a winding river. Despite its expansive size, Windy Hill limits its capacity, ensuring privacy and peace for all who visit.
Owned by Mary Ellen and Steven Brewington and their son, Windy Hill used to be a cattle farm. Five years ago, they shifted the focus to preservation and conservation, though it's still a working farm with chickens, pigs and quail. Chef Ben Warwick, previously of Blackberry Farm, grows a garden of herbs, fruit and vegetables for use in the onsite restaurant, Wilder.
From October to March, Windy Hill primarily hosts hunting groups. But in the last few years, the Brewingtons have added leisure-friendly offerings and luxe accommodations, encouraging locals and vacationers interested in a tranquil getaway to visit.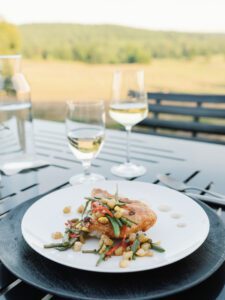 My husband and I stayed in one of the nine one-bedroom cabins with floor to- ceiling windows offering gorgeous farm views. Each cabin is equipped with a record player (Eric Clapton, anyone?), plush bathrobes and a mini fridge stocked with non-alcoholic beverages. Three premium cabins include outdoor showers, and a miniature, hotel-style lodge and a five-room farmhouse are also available. My husband and I awoke to the sound of birds chirping and were greeted by a wild rabbit peeking through the bushes, an auspicious start to what we hoped would be a relaxing retreat. We enjoyed a filling breakfast on the restaurant patio: a ricotta and asparagus omelet with potatoes and a biscuit for me and strawberries-and-cream pancakes with bacon for him. (All meals are included with your stay, so order what you like.) Next, we took a provided golf cart to explore the property, parking near the water and hiking a shaded trail on foot. When we'd worked up an appetite, we returned to Wilder for a private cooking demonstration in the kitchen where we learned how to make coq au vin rose and parmesan dumplings with dandelion pesto. Afterwards, we got to indulge in the delicious fruits of our labor.
After a bit of rest, we ventured out for an archery lesson. Windy Hill offers a variety of complimentary activities such as bike rentals, bocce and orchard walks, as well as paid options of beekeeping, wine hikes, sporting clays, cocktail classes and archery. An activities coordinator took us off-roading to a forested area with targets set up. She taught us the basics of using a bow and arrow, then offered advice to fine-tune our skills as we practiced. I even managed to hit a balloon target, capping off a confidence-building session.
I shared the story of my success at a wine dinner on the property that evening. Windy Hill hosts various concerts, special dinners, tastings and events throughout the year. The dinner we attended was a six course feast created in partnership with Willamette Valley Vineyards. With about 30 guests, it was small enough to be intimate while large enough to create energy. Live music played in the background while we dined on crab, elk and lamb.
With our bellies full and our spirits high, my husband and I drifted off to sleep. In the morning, we'd head back to our regularly scheduled chaos, but for one more blissful night, there was peace.
WINDY HILL FARM AND PRESERVE
windyhillfarmtn.com
@windyhillfarmtn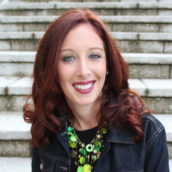 Carly Cooper
Foodie Tastemaker Columnist at Simply Buckhead. Contributing Editor at Atlanta Magazine. Restaurant Aficionado and Mother of Two.