10 Money Saving Dining Out Tips You Need To Know
Ted Jenkin, CFP®, AAMS®, AWMA®, CRPC®, CMFC®, CRPS®
Co-CEO and Founder oXYGen Financial, Inc.
Get your Atlanta Eats Special at www.oxygenfinancial.net
1) Picking The Right Day At A Good Restaurant Can Save You Money-
Restaurant deals can be found all over the internet, but restaurants have become much smarter about how they offer them typically limiting many special offers to low-traffic days of the week. Pay attention to the restaurants that you frequent during the weekdays that aren't typical date night or family nights. For example, La Tavola has Molto Monday (www.latavolatrattoria.com) where a plate of homemade pasta is only $10! If you add a glass of wine, salad, and a basket of bread it is only $15! Find out what may be going on at the local joint in your neighborhood.
2) Become Norm From Cheers-
With so many good restaurants cropping up in local neighborhoods both ITP and OTP, chances are there is a really good burger joint, café, or dining experience right down the street from your home. If you really like one of the restaurants local fare, ask to meet the owner of the restaurant and let them know that you are a regular. If you dine somewhere every single month, chances are you can ask the owner if there are special frequent guest discounts or you might even be able to set yourself up with a tab. For example, 4th & Swift (www.4thandswift.com) has a Savory Rewards program where you can stack up points for some great prizes. To boot you can freebees like a complimentary entrée on your birthday and a bottle of champagne on your anniversary. This can be a great way to save money and remember Norm said, "It's a dog eat dog world and I'm wearing Milk Bone underwear."
3) Try Brunch Out Before You Try Dinner-
If you have really wanted to experience the food of a restaurant that you've heard is fantastic, then consider finding out if the restaurant offers a brunch menu on a Sunday. There are some really great brunch places within in the city at establishments like Canoe, Parish, and Local 3 (www.localthree.com) where you can taste many different kinds of dishes without having the high cost of dinner which may inevitably include appetizers, wine, and dessert which really rack up the bill. The beauty about brunch is it may reduce your bill by 50% of the cost of dinner. Even at places OTP like Milton's (www.miltonscuisine.com) has $3 mimosas and bloody mary's on Sunday for brunch if you want a low cost cocktail-don't forget chef Derek's unbelievable beignets!
4) Set Your Overall Spending Plan-
In metro Atlanta, travel and dining and entertainment are two of the biggest discretionary expenses in the budgets of families within the metro area. It's easy with a family of five to spend $75 to $100 going to Taco Mac let alone the cost to go to a casual upscale restaurant. It's important to set limitations on what you will spend each month or it is easy to spend $1,000 or more on eating out alone. You can get some unbelievably cool spending plan software through us at www.oxygenfinancial.net where we create your own personal financial dashboard. It will scrape in your credit and debit cards so within three months you'll know exactly what you spend for dining out on the town.
5) You Know Nothing About Wine-
We all have at least one friend who is snobbier than Paul Giomatti was in Sideways. There can be nothing more intimidating than having to select a bottle of wine from a six page wine list with friends or family and not wanting to feel cheap about it. There are some great places in town to try some wines without busting the budget. Pricci's (www.buckheadrestaurants.com) has a 50% off a bottle of wine Thursday nights. If you don't know what wine to pick, don't be afraid to select a lower priced bottle of wine. Odds are at the good restaurant you won't be slumming it with any wine on the list and you'll enjoy it just the same without busting the budget.
6) You Don't Have To Skimp If The Kids Eat Free-
What to do when you and your wife or husband have the craving for a high class meal and all the kids want are chicken nuggets from Chick-Fil-A? More and more, upscale restaurants are figuring out how to cater to working families by offering mom and dad a weekday getaway with kids eat free programs. This way, you aren't stuck with a $12 bill for some bad grilled cheese, fries, and a drink and have to eat a meal you don't really want to consume. At www.southcitykitchen.com kids can eat FREE from Sunday through Thursday from 5 p.m to 6 p.m. if you want to grab an early meal before homework sets in that night. At www.bonelickbarbecue.com in Midtown, kids 10 and under eat FREE every Wednesday night so a great option as well to take the little ones.
7) Single And Happy Hour Savvy-
What happens if you are single in Atlanta and live on a budget? Where can you go to try some savory appetizers, wicked cocktails, and enjoy the social scene? Sometimes these happy hours have such a wide array of appetizers it can actually turn into plenty for dinner that evening. At www.rasushi.com you have half off appetizers Monday through the end of the week from 3 p.m. to 7 p.m. On Wednesday nights you might want to head out to Rosebud (www.rosebudatlanta.com) which offers a killer deal during happy hour on Martinis along with some tasty bites.
8) Share Appetizers and Split The Entrée-
Often when you go out for a fancy meal, you'll load up on bread, have an appetizer, salad, and before you know it you don't even enjoy your main course because you are too full. One neat way to enjoy a high quality menu as a couple is to decide on two appetizers you each like and taste each other's appetizers and then ask the server to split the main course in two. We don't often finish our main course on the 'big' night out on the town, so this way you'll actually get to taste three dishes and might even save a little room to split up a dessert. Double check before you do this that there isn't a minimum charge per person or a fee to split a dish.
9) It Pays To Be On Social Media-
Who ever thought that a restaurant owner would try to hit me up on Linked In. Well, recently the owner of a local restaurant in Buckhead sent me an InMail to come on in and stop by the restaurant- with a discount. There are huge burger chains like BurgerFi (www.burgerfil.com) that will give you (and every social media person in your family) a free frozen custard just by putting up a picture on Instagram or sending a picture out on Twitter. Some other chains will reward you if you check in on FourSquare and give them a shout. Another great example is Yeah! Burger (www.yeahburger.com) which offers a 30% discount card just by checking in on Facebook places.
10) Look For Discount Cards, Apps, and Websites –
There are all sorts of coupon and deal sites today. Some of the larger restaurant chains like Buckhead Restaurants (www.buckheadrestaurants.com) offers the Ultimate Dining Card for discounts and VIP treatment. We've long been a fan of the locally grown on line coupon company Scoutmob (www.scoutmob.com) who will promote restaurant deals and local curious finds that you won't often see on the internet. It also pays to know which apps you should have on your phone handy to get a discount or information on the spot. www.blackboardeats.com is a great example of a terrific app where specials pop up as they happen.
---
Ted Jenkin, CFP® is co-CEO of oXYGen Financial and is a top ranked personal finance blogger (www.yoursmartmoneymoves.com). He is a regular contributor to Investment News, The Wall Street Journal, and The Atlanta Journal Constitution.
TED JENKIN IS SECURITIES LICENSED THROUGH INVESTACORP, INC. A REGISTERED BROKER/DEALER MEMBER FINRA, SIPC. ADVISORY SERVICES OFFERED THROUGH INVESTACORP ADVISORY SERVICES, INC. A SEC REGISTERED INVESTMENT ADVISORY FIRM. Linked sites are strictly provided as a courtesy. Investacorp, Inc., and its affiliates, do not guarantee, approve nor endorse the information or products available at these sites nor do links indicate any association with or endorsement of the linked sites by Investacorp, Inc. and its affiliates.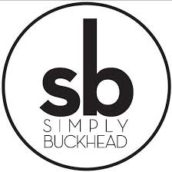 SimplyBuckhead
Simply Buckhead is an upscale lifestyle magazine focused on the best and brightest individuals, businesses and events in Buckhead, Brookhaven, Sandy Springs, Dunwoody and Chamblee. With a commitment to journalistic excellence, the magazine serves as the authority on who to know, what to do and where to go in the community, and its surroundings.