New dental practice in Buckhead gives anxiety the brush off.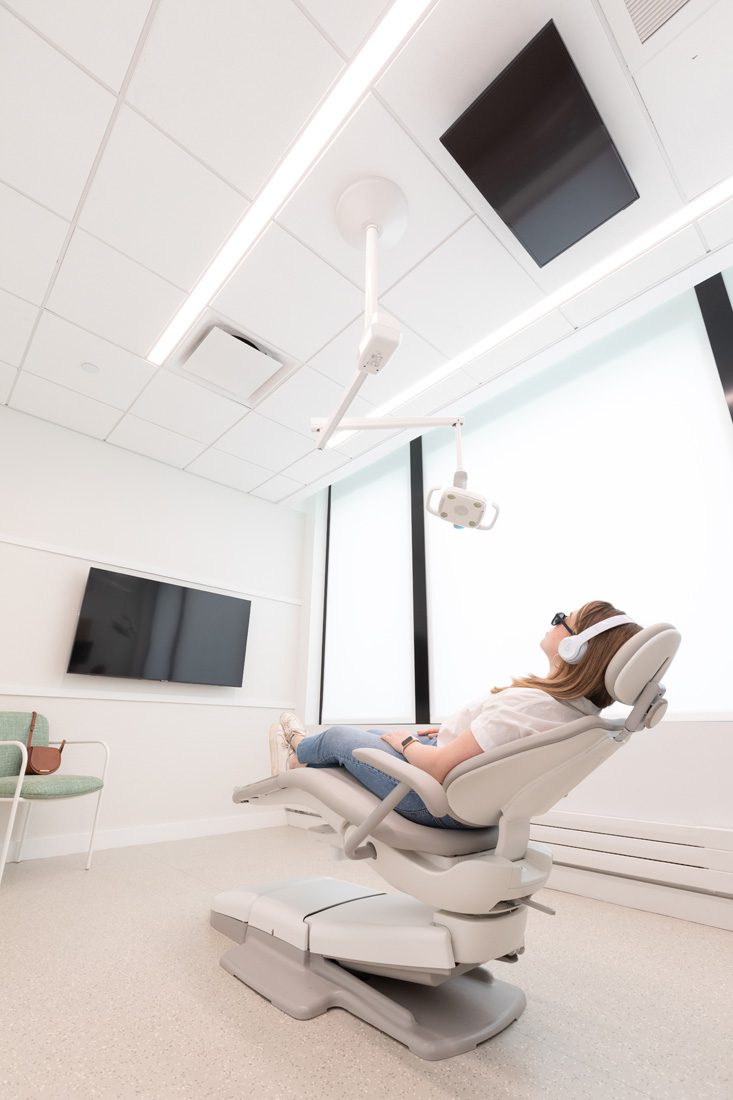 Going to the dentist doesn't rank highly on most to-do lists, but Tend Buckhead hopes to give patients something to smile about when it comes to their pearly whites. Set to open this month at Buckhead Village, the dental care company bundles hospitality with technology for a user-friendly experience that includes streaming entertainment, noisecancelling headphones, designer sunglasses, personalized polishing paste and take-home goodie bags.
"Oral health is inextricably linked to overall wellness, yet it is rarely prioritized as such. In fact, the experience is universally dreaded," says CEO Doug Hudson, who co-founded Tend in 2019 in New York City and has since expanded into several major metropolitan markets, including two Atlanta locations. "Tend is changing this perception by reimagining dentistry as a joyful, empowering and human experience."
Amenities aside, the soothing studio space and soft lighting channel a relaxed vibe. It also offers the convenience of online appointment bookings and transparent pricing for a full range of services from routine cleanings to whitening and veneers. Plus, time in the chair is eased with 30-second X-ray scans and quieter, low-vibration tools.
Open Monday through Saturday, Tend is non-membership based and accepts most insurance coverage.
TEND  BUCKHEAD
hellotend.com
@tenddental