Local organizations awarded for inspiring fit choices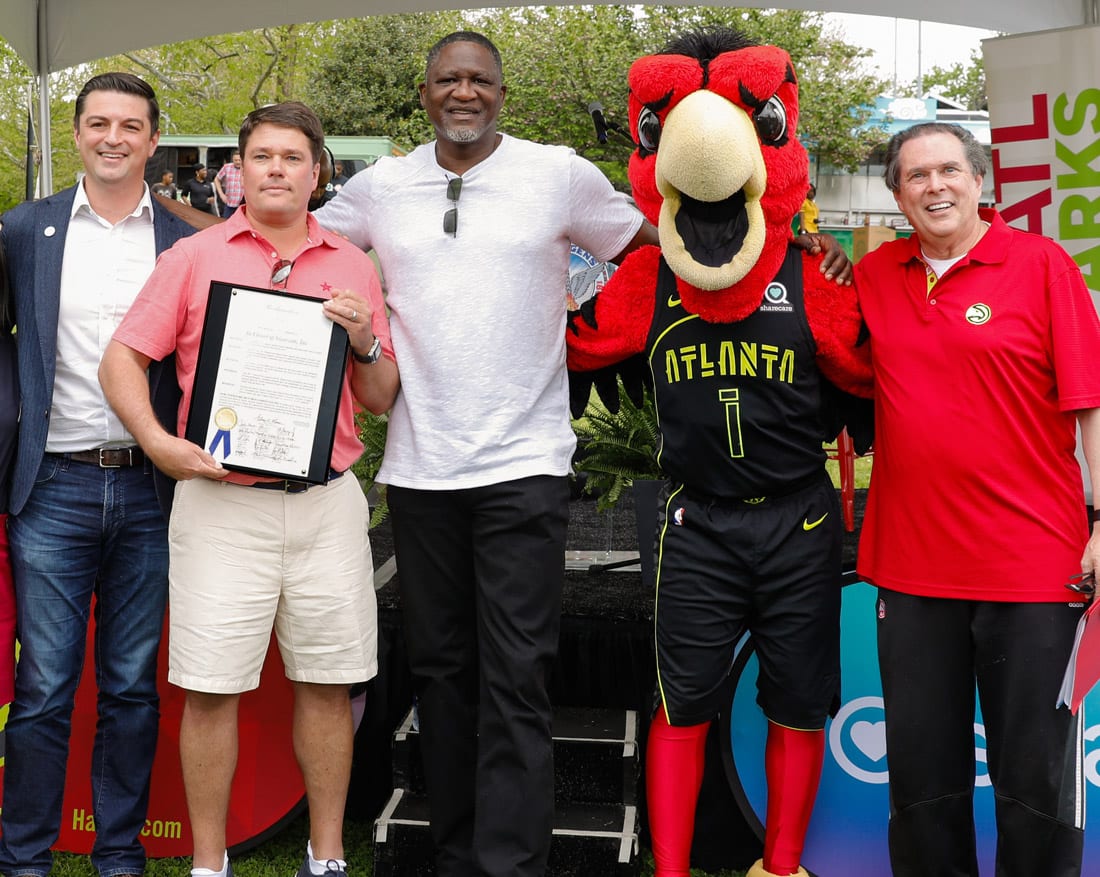 BY: Mickey Goodman
Sharecare and the Atlanta Hawks recently received the NBA Partnership of the Year Award for providing the best campaign of the 2017-18 season aimed at making Atlanta and Georgia among the healthiest places to live in the U.S. They bested stiff competitors from corporate/NBA team collaborations, including Fitbit and the Minnesota Timberwolves, and Lexus and the Los Angeles Clippers.
"We've always been in awe of the power that sport has to rally people together toward a common purpose," says Dawn Whaley, president of Sharecare. "Because of the love the fans have for the Hawks and the Hawks have for the fans, they are perfect partners to help us inspire a movement to improve the health of Georgians."
During the season, Sharecare and the Hawks hosted a number of free community events to help engage fans in their wellbeing. The Heartbeat Festival, for example, offered cooking demonstrations, CPR training, a 3-on-3 basketball tournament and an appearance by the team's mascot, Harry the Hawk.
According to Sharecare CEO Jeff Arnold, fans who improve their health using the Sharecare app can earn prizes and rewards in addition to tickets to upcoming Hawks games.
Participants begin by downloading the app and taking the RealAge assessment that determines the biological age of their bodies based on diet, exercise and health history. They then receive actionable tools and recommendations and can track their progress.
For more information, visit sharecare.com or hawks.com.
Mickey Goodman
Award-winning Ghostwriter, Journalist, Content Creator.