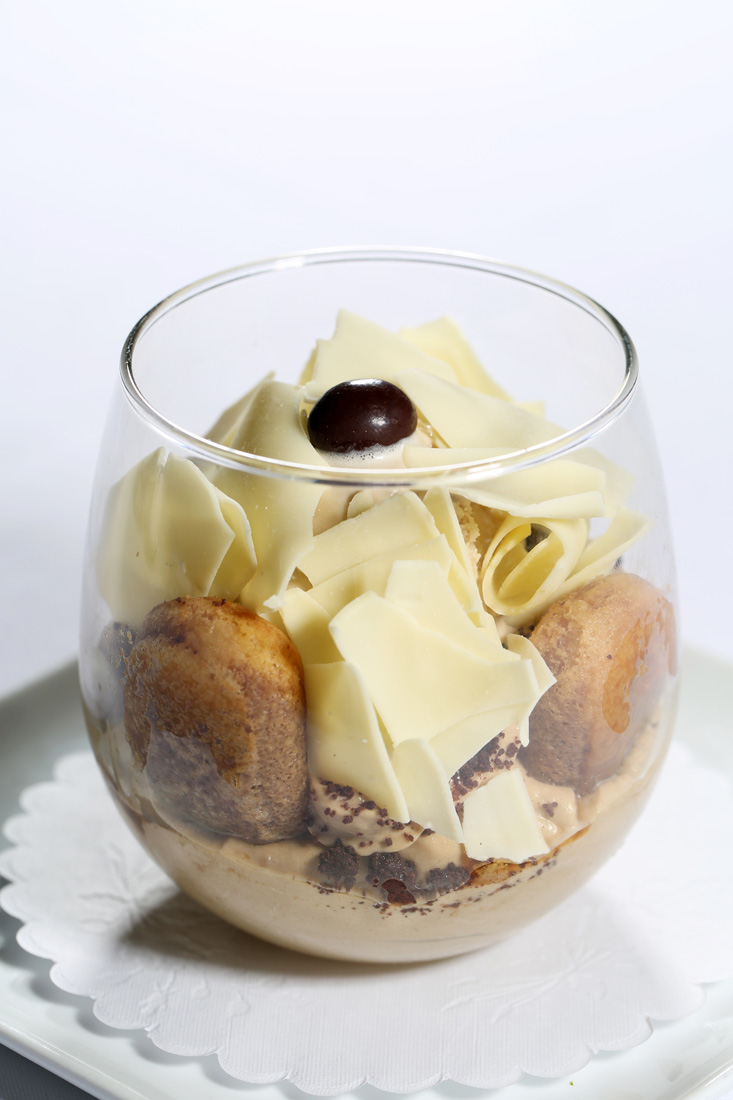 A sampling of great eats in and around Buckhead.
1KEPT KITCHEN & BAR
This hidden, club-like space took over the home of old-school French restaurant Toulouse in 2013. Manned by a trio of chefs with equal authority, the collaborative kitchen strives to keep up with the contemporary culinary game. When they nail it—with the likes of pimento cheese boards, fresh seasonal salads, old-fashioned pecan pies, killer brownies and what is surely the best steak-frites in town—you'll find yourself sated and happy. Start with a classic Sazerac. Then drink in the ambience. Proprietor Thaddeus Keefe attended Buckhead's Atlanta International School as a lad, and this is his vision of the neighborhood of today: young, prosperous and ready to embrace the good life.
Salads, starters and flatbreads: $6-$14
Entrees; $20-$27
1kept.com
---
BABYLON CAFÉ
When Iraqi native Saad Marwad and his wife, Kelly Rafia, opened Babylon Café in 2014, the city's foodie community started to buzz about the couple's fresh, flavorful repertoire of Middle Eastern classics, from falafel and hummus to kebabs and baklava. While the starters are quite good—try the fattoush salad, the lentil soup and the eggplant badenjan—the earthy, long-simmered stews are unlike anything else in town. We like the herb-based qurma sabzi with super-tender lamb shank and the bamia (okra and tomatoes) with oxtail. Don't leave with out a sip of the anise flavored aperitif called "arak" and a bite of kanafeh, a sweet made of shredded phyllo, housemade sweet cheese, roseand orange-water syrup and pistachios.
Appetizers and sides: $2-$7
Entrées: $12-$20
babyloncafeatl.com
---
CAFÉ AT PHARR
New Orleans owns the po'boy. Philadelphia has its cheese steaks. Maine gave us the lobster roll. So … what about Buckhead? I'd have to say that the neighborhood's defining dish is chicken salad, the classic bird and mayo spread that can be crammed in your mouth between slices of bread or eaten daintily with a fork. Thanks to the entrepreneurial zeal of Johnny Liu—whose Taiwanese immigrant parents opened the original Café at Pharr in 1993—this comfort food has become a new fast food. You have to love the story of Café at Pharr. An enterprising family comes up with a formula that charms and beguiles the locals: Fresh food served in an accessible and unfussy environment that never loses its friendly neighborhood feel.
Entrée sandwiches and salads: $7.50-$9.50
cafeatpharr.com
---
DAVIO'S NORTHERN ITALIAN STEAKHOUSE
With its handmade pasta, terrific steaks and foundation of classic Italian dishes, the Atlanta outpost of Massachusetts based chef-preneur Steve DiFillippo sets a higher than usual standard for a mall restaurant. Fine-food lovers flock to Phipps Plaza for Davio's delicious fried calamari, tagliatelle Bolognese, and warm spinach salad like ravenous shoppers on the hunt for Louis Vuitton bags, Tiffany silver and Dior gowns. And they can do no better than the buttery medallion of impeccably grilled top sirloin, slathered with Gorgonzola and paired with wilted spinach and sea-salt and truffle- oil fries. No wonder the Davio's menu is as tantalizing as the shoe department at Nordstrom.
Appetizers and salads: $9-$16
Pastas, entrées and steaks: $18-$48
davios.com/atl
---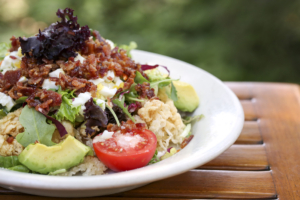 HOUSTON'S
Houston's probably won't make the list of any highfalutin, big-city critic. And yet the Beverly Hills-based chain, which has had an Atlanta presence since 1978,has a devoted following, thanks to its consistently good, all-American food; its commitment to customer comforts; and its flagrant disregard for culinary razzle-dazzle. While the gooey spinach-and-artichoke dip and the Famous French Dip are the stuff of legend, we are crazy about the Thai steak and noodle salad, the crispy-skinned rotisserie chicken and the warm, five-nut brownie with vanilla ice cream. At Houston's, every table is bolted to the floor so it won't wobble, servers bring chilled glasses so your drink never gets tired and napkins have buttonholes so the white-shirt crowd can save its ties. We can only hope this classic sticks around for a few more decades.
Starters: $4-$15.
Salads, $13-$20
Burgers and sandwiches: $18-$20
Entrees: $25-$45
hillstone.com/houstons
---
JOY CAFÉ
Every Sunday at sunrise, Joy Austin Beber goes to her Buckhead café and makes a whopping pile of her great grandmother's biscuits. After church, she serves a hallelujah chorus of a brunch: fluffy buttermilk pancakes; eggs Benedict; and those famous biscuits topped with gravy, sausage and scrambled eggs. I arrived at the 3 p.m. cutoff for the breakfast-y brunch items, and enjoyed a terrific cobb salad with loads of blue cheese, bacon, avocado, boiled egg and grilled chicken. The Joy's pièce de résistance, though, is the Crack Pie, with its oatmeal-cookie crust and gooey interior. Joy got a kick out of hearing that I am wack for her crack. This self taught chef keeps it simple and fresh.
Brunch: $7-$14
Lunch: $8-$12
joycafeatl.com
---
KR STEAKBAR
Atlanta chef Kevin Rathbun's only Buckhead restaurant feels custom tailored for the community. A contemporary nocturnal cubbyhole where small plates rule, wine flows and the air bristles with excitement, the fashionable "steakbar" concept finds Rathbun and chef de cuisine Jessica Gamble fusing two venerable concepts: meat and Italian. Here, nearly everything speaks with a perky Mediterranean lilt: amari-kissed cocktails; steak doused with espresso sauce; heavenly olive-oil cake with almond brittle and citrus cream. (Pastry chef Kylie Akiyama is terrific.) Hidden touches, like the speakeasy-style bar behind the kitchen and a patio that feels like a sunken garden, make us want to continue to explore this romantic spot.
Antipasti: $6-$19
Pasta: $12-$16
Entrées: $18-$68
krsteakbar.com
---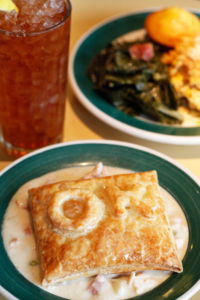 OK CAFÉ
Just as I send diners to Bone's for the definitive steakhouse experience, I suggest OK Café as a classic diner with a strong Southern twang. The offerings here are anchored in time and tradition: Root beer floats and cherry lemonade are called Black Cows and Pink Ladies. Meat-and-twos and veggie plates laden with silken collards and exquisite mac and cheese are meant to be washed down with sweet iced tea and sopped up with a perfect corn muffin. Fat slices of meatloaf encrusted with tomato sauce; roast turkey with cornbread dressing and gravy; chicken pot pie with an adorable little "OK" stamped onto its puff-pastry blanket—this stuff draws a crowd. If you don't want to play the waiting game, you'd better arrive before 11 a.m. or between the lunch and dinner rush. After a quarter-century, OK Café never goes out of style.
Appetizers: $4-$8
Burgers and sandwiches: $4-$13
Mains: $12-$16
okcafe.com
---
PANAHAR BANGLADESHI CUISINE
Anyone who has a passing familiarity with Indian food will feel right at home at this exotic-yet-homespun Buford Highway hole-in-the-wall. The $9.99 lunch buffet is a delicious way to sample the flavorful, aromatic cuisine of Bangladesh, which often uses less spice and more coconut milk than its sister region in Northern India. At dinner, you may take advantage of the BYOB policy, bringing wine or beer to wash down the highly appealing biryanis, kormas, tandooris and other delights of the Bengali table, including many here with beef.
Appetizers: $4-$6
Mains: $11-$15
panaharbangladeshi.com
---
WHITE HOUSE RESTAURANT
At this venerated breakfast nook, you'll find Atlanta movers and shakers in ties and starched shirts huddled over omelets and pancakes. But regardless of a guest's status, owner Demos Galaktiadis, who came to America from Greece in 1966, treats everyone the same. He has run this Peachtree Road institution for 45 of its 68 years, and over time, the food has evolved into a unique combination of home-style Southern and Greek standards. At lunch, you might have moussaka and collards or fried grouper and a Greek salad, finished off with a dish of banana pudding. But breakfast is king here. We recommend the Olympic omelet, stuffed with spinach, tomatoes, onions, mushrooms and peppers and served with a side of tzatziki, or a breakfast sandwich laden with sausage, cheese and egg.
Breakfast: $6.40-$15.30
Lunch: $6-$16.70
whitehousediner.com
BY: Wendell Brock
PHOTOS: Sara Hanna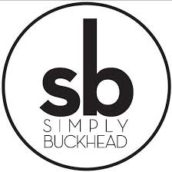 SimplyBuckhead
Simply Buckhead is an upscale lifestyle magazine focused on the best and brightest individuals, businesses and events in Buckhead, Brookhaven, Sandy Springs, Dunwoody and Chamblee. With a commitment to journalistic excellence, the magazine serves as the authority on who to know, what to do and where to go in the community, and its surroundings.