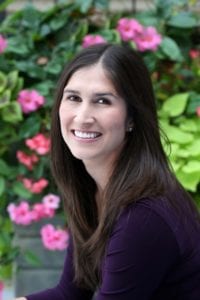 The last few months of the year seem to go by in a blink. Between the year-end to-dos and celebrating the holidays, it can feel like a whirlwind. When January arrives, I catch my breath—and I make plans, lots of plans. Most of them involve travel. Where do I want to go? Where can I afford to go? And which trips will be adults-only versus with my kids, who, at 5 and 8, I'm slowly training to be road warriors. In this issue, we cover all you need to know to be an ace traveler yourself.
Jennifer Bradley Franklin gets the inside scoop from points guru (and cover model) Zachary Abel to help you travel for less, and Michael Jacobs outlines specialized travel options to fulfill your desires. Lauren Finney Harden offers some drivable destinations for those weekends when you just need to get away. I write about easy-to-reach tiny houses and offer tips for vacationing in small quarters.
This issue also includes profiles of entrepreneurial women, from Jenette Goldstein of Jenette Bras and self-made designer Femi Ola to artists Kristen Giorgi and Sheyda Mehrara who have teamed up to open art and design studio Impossible Currency.
As I step into 2023, I'm also stepping back into an editor role at Simply Buckhead, a magazine I've been a part of for more than a decade. Looking ahead, I plan to enjoy each moment of the new year and travel (on points, hopefully) before it flies by.
Giannina S. Bedford
Managing Editor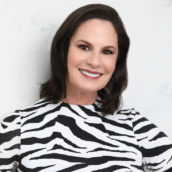 Joanne Hayes
Publisher & Founder
Joanne Hayes is a 26-year veteran of the publishing industry, having worked for 12 years as an Account Executive for an award-winning Journal Register Company newspaper group, Southern Rhode Island Newspapers, and 3 years as the Marketing Director of SO Rhode Island, a publication of the award-winning magazine company Providence Media, prior to her move to Atlanta in 2009.
Simply Buckhead Magazine was conceived by her company, ValueStream Media Group, and began publication in 2010, with Joanne at the helm as Publisher and Founder.  The publication quickly became the "must-read" publication for people who live, work, shop, dine, entertain, travel, have families, homes, and pets and participate in philanthropic efforts, and has literally been read online all over the world. 
ValueStream Media Group is a media partner and sponsor to CURE Childhood Cancer, Bert's Big Adventure, Atlanta Community Food Bank, The nsoro Educational Foundation and Joanne currently serves as a Board Member for the Atlanta Community Food Bank.