Who knew?
STORY: Wendell Brock | PHOTOS: Sara Hanna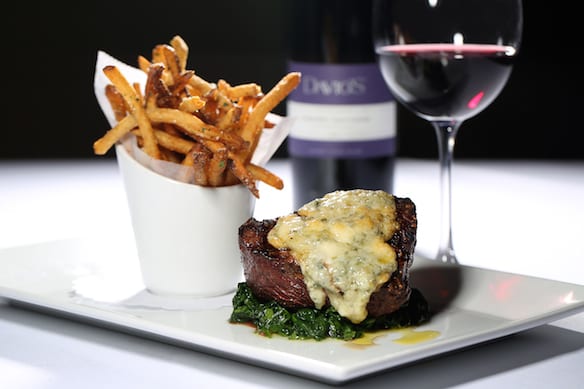 I've a feeling we aren't at the food court anymore.
It's 6 p.m. on a Sunday evening, and though my dinner companion and I are tucked away inside Phipps Plaza, we are far from the retail crowd. Forget the turquoise Tiffany boxes, the Louis Vuitton bags, the photos with Santa and the sales racks at Belk's.
We have slipped into a booth at Davio's Northern Italian Steakhouse, the Atlanta outpost of Massachusetts-based chef- preneur Steve DiFillippo. DiFillippo bought the first Davio's—an existing family-style restaurant in Boston—in 1985 and went on to turn it into a well-regarded national chain. The Phipps branch opened in 2010. But except for a couple of private events, I had never experienced the pleasures of Davio's until just recently. Final markdowns aside, you see, I have an aversion to malls—not to mention the greasy, high-calorie horrors that reside in food-court steam tables. (Sweet and sour chicken, anyone?)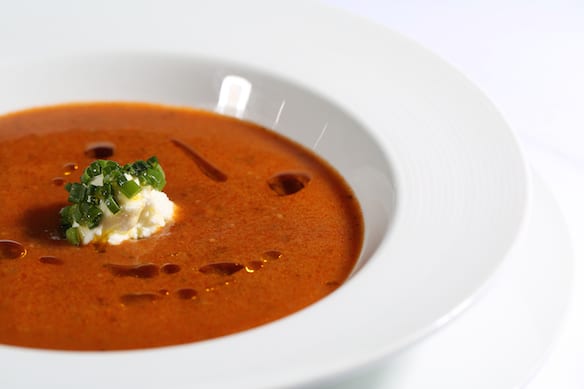 But Davio's a commodious room with an open kitchen, inviting bar and covered patio—sets a higher standard. Handmade pasta, terrific steaks, lots of classic Italian dishes that resist the vagaries of fashion and time: These are the cornerstones of Davio's conceived by DiFillippo at his Boston original, executed in Atlanta by Executive Chef Richard Lee and his team, and brought to table by a top-notch bunch of servers. (When DiFillippo published his memoir-slash-guide to running a restaurant in 2013, he called it It's All About the Guest, and we can see why.)
So back to that Sunday night of my first full-out visit: The weekend is lurching into its 11th hour, I'm in the mood for a martini, and the straight-up Ketel One concoction I request is well-nigh perfect: icy, dry, crisp, delicious, potent.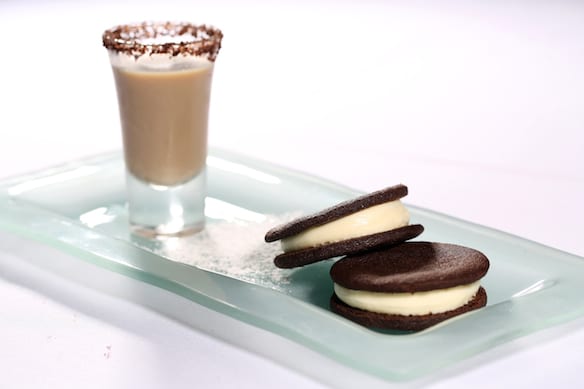 We dig into our starters—crispy fried calamari with cherry peppers and citrus aioli; a plate of tagliatelle noodles bathed in meaty Bolognese sauce—and find them to be the essence of good comfort food. They are rich and abundant portions, too—to the point that my wispy guest demurs on entrées and goes for tuna tartare and a green salad. The tartare a dramatic pile of cool chopped avocado and fresh fish, topped with crispy squid—is a nice contrast of tastes and textures. Baby arugula tossed with lemon olive oil and shaved Parmesan is lovely little palate cleanser.
My appetite, on the other hand, is less restrained than my friend's. After all, I'm in a place known for steak, right? So how could I not? While you can order an aged rib eye or filet here—and go steakhouse style with à la carte sides like Brussels sprouts, onion rings, asparagus and potatoes done many ways I find the dish that has it all under the section titled Caserecci (that's Italian for "simple" or "homemade").
A tall buttery medallion of impeccably grilled top sirloin, slathered with Gorgonzola and paired with wilted spinach and sea-salt and-truffle oil fries, it's pure heaven. I can't say enough about this wonderfully balanced dish of melted greens, crispy fries and juicy pink protein. And to drink: Davio's Reserve Cabernet Sauvignon, a collaborative effort from DiFillippo and Sonoma's Merriam Vineyards, is a wonderfully bright red that's just big enough to pair with red meat without overpowering it. This is bliss.
And I'm happy to report that my second stop at Davio's was just as satisfactory, if not as gluttonous. I could swim in the roasted tomato soup with goat cheese and chive crostini, which my friend, a Davio's regular, ordered and insisted I try. I also loved her choice of salad: spinach, roasted peppers and portabellas, goat cheese and just the right amount of balsamic and olive oil. Very smart choice. No wonder they call this stuff "super food."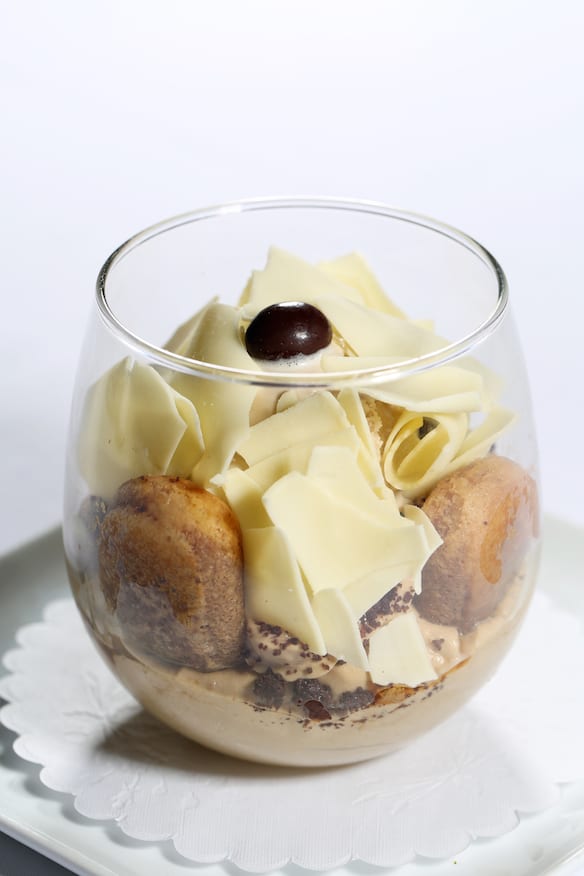 I was pretty smitten with my two-course $16 "executive lunch," too: a fabulous wedge salad with plenty of bacon and blue cheese; followed by a nice hunk of pan-seared cod with quinoa, Swiss chard, roasted tomatoes and a creamy-zingy citrus sauce. It's the kind of midday meal that satisfies you without weighing you down, even after a few bites of dessert.
Speaking of which: Pastry Chef Kathleen Miliotis appreciates the beauty of a sweet that is classically informed, delicately balanced and playful.
Cookies and milk is a riff on Oreos: chocolate shortbread stuffed with white-chocolate filling and paired with "adult chocolate milk" vanilla vodka, Baileys, crème de cacao). It sure rang true with the inner child in me. I love the way you can get "mini" portions of dessert, too. So for those moments when you just want a little taste of something dolce, try the panna cotta (with citrus, basil syrup and candied pine nuts) or tiramisù (ladyfingers, espresso, mascar- pone, Kahlúa and espresso ice cream).
It may sound like an oxymoron to call a place in a mall a "hidden gem," but there it is. In a world of Subways and Moe's Southwest Grills, Davio's is a destination restaurant worthy of its haute couture neighbors. But whether you come dripping in Gucci or dressed down in your old Lucky jeans, you'll be treated like a king. In this frantic beehive of shopping and spending, it's a great place to savor the moment and sop till you drop.
DAVIO'S NORTHERN ITALIAN STEAKHOUSE
3500 Peachtree Road, Atlanta 30326
404.844.4810 | www.davios.com/atl
Appetizers and salads: $9-$16 Pastas, entrées and steaks: $18-$48
Recommended dishes: Tuna tartare, fried calamari, tagliatelle Bolognese, arugula salad, warm spinach salad, prime top sirloin with Gorgonzola, spinach and fries. Cookies and milk, panna cotta, tiramisù.
Bottom line: Delicious food and stellar service—in a mall.