Anchor Karyn Greer's next chapter.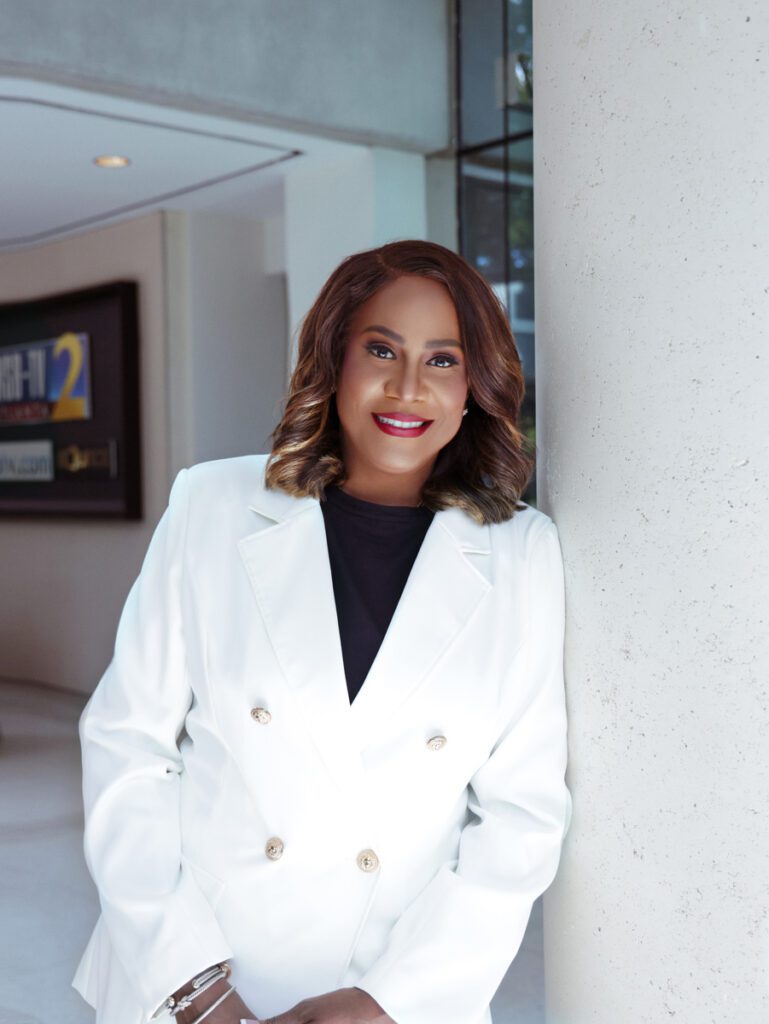 Last month, Atlanta's longtime news anchor Karyn Greer went on-camera in her dream job reporting the nightly news at WSB-TV.
"I've worked at great stations with great people. But as you look to further your career, to be at the number one station in the city and one of the top stations in the country, it's huge. I'm just grateful and thankful that this opportunity has come to be," says Greer, whose storied professional history in Atlanta includes reporting at WGNX-TV (now CBS 46 WGCL) from 1989 to 1999, 11Alive for the following 15 years and returning to CBS 46 in 2015 before accepting the WSB-TV position.
As an only child growing up in Chicago, Greer knew she wanted to be a broadcaster and practiced newscasts with her father. "My parents told me I could do whatever I wanted to do," she says, though her trajectory to success wasn't always smooth. She ran into roadblocks, such as professors at the University of Illinois telling her that, as a woman of color, she didn't have "the look" required to be a news anchor. "I thought, 'I'm going to prove you wrong,'" she says. And she did, including winning six Southeast Emmys.
Here, the go-getter talks about her love for her job and how she recharges outside of the newsroom.
What does it mean to step into the late Jovita Moore's role at the station?
I could never even think of trying to fill her shoes. She will always be an amazing talent. She had such flair, class and knowledge, and would light up a screen. WSB's thinking all along has been that trying to replace Jovita would be an impossible task. They instead decided on a team approach—familiar faces with years of experience who could carry the torch that Jovita so graciously carried.
What is your favorite aspect of the job?
I love being able to do something new every day, being in the community and telling the stories that people are interested in here in Georgia. I'm not at a desk, pushing papers. That's not me! Even though there are challenging and depressing days reporting about people who lose their lives and families suffering, I like that we try to find answers and relief for our audience.
What do you most look forward to in this new position?
Being a blessing to others and being able to do this work. Journalism is not something that's respected by a lot of people lately. I hope we can return the honor to the great work that journalists do daily.
What was a fundamental stepping stone moment in your career?
Receiving my first Emmy award made me realize my work was being appreciated. I got it for a series of stories I did on the AIDS epidemic when I was at CBS 46 in the '90s. The station gave me the time to follow one person who had AIDS until he died.
How do you recharge outside of the newsroom?
Spending time with family is the most important thing. My boys, 23 and 27, are older now and they don't like to travel with mom and dad like we used to, but we enjoy time together, sitting and talking. I travel with my husband, too.
You're so stylish. What's your secret?
I rent a lot of clothes because I go out so much. One of my go-to places for high-end clothing rentals is The Ivy Showroom on Miami Circle. I also go to Lisa Cloud of Lisa Nicole Collection to rent evening gowns— you can only wear them once!
@karyngreer
PHOTO: Sara Hanna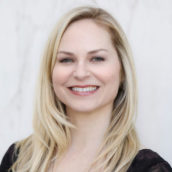 Karina Antenucci
Managing Editor and Wellness Columnist at Simply Buckhead. Blogger at Badass + Healthy.