Atlanta's beer expert shares his favorite spots to indulge in craft brews.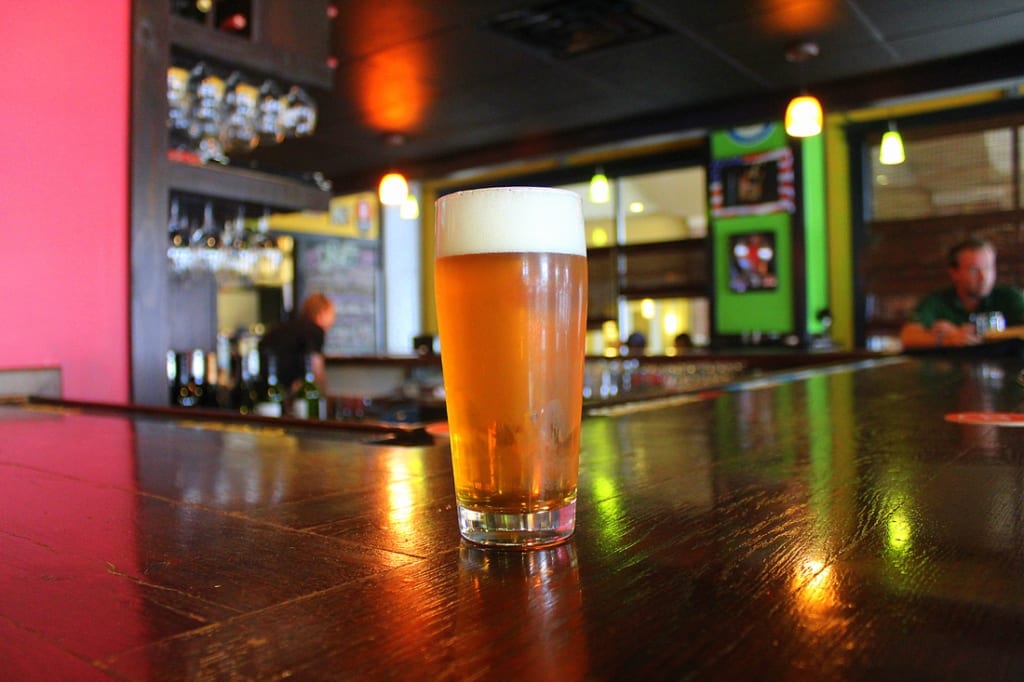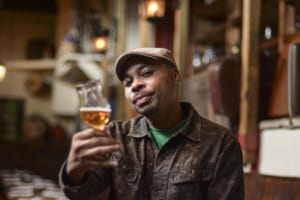 As a beer journalist and dedicated authority on what I consider the world's most interesting beverage, I spend grueling hours unselfishly unearthing the best places for fellow advocates to imbibe. Okay, I am being a bit facetious here, but it really does take some work to ferret out the venues that not only serve the best craft beer available, but also the lip-smackin' fare and wondrous experience to accompany them.
Since 2004, when House Bill 645 boosted Georgia's legal alcohol limit of beer from 6 to 14 percent by volume, Atlanta has become a booming epicenter for the production of a plethora of lagers and ales. Here are my top five picks in Buckhead, Brookhaven and Sandy Springs for the ultimate pub crawl.
FADÓ IRISH PUB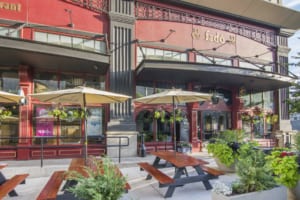 Save yourself a four-digit plane ticket overseas and just hit up Fadó Irish Pub. Dedicated to bringing Atlanta a true bar experience straight from their homeland, a group of business partners from Ireland shipped the pub's fixtures direct from the Emerald Isle to Buckhead back in 1996. This was unprecedented, and Atlantans flocked to the original location on the corner of Peachtree Road and Buckhead Avenue to get a taste of Irish culture. In 2008, Fadó relocated to a three-story venue a few blocks away (complete with the imported interiors), and it continues to maintain its rep as a place to enjoy award-winning fish and chips, warm up by its "Grand House" fireplace and take in Atlanta's bustling city life from the rooftop patio. And there's more than creamy Guinness Stouts being poured from the taps. Fadó takes pride in showing love to craft breweries both local and throughout the country by providing numerous taps exclusively for them. Add its pampering of die-hard soccer fans, who get to see live games being played in Europe via satellite, and virtually every facet of "kicking it" is covered here.
Fadó Irish Pub
273 Buckhead Avenue
Atlanta 30305
404.841.0066
fadoirishpub.com/atlanta
THERE BAR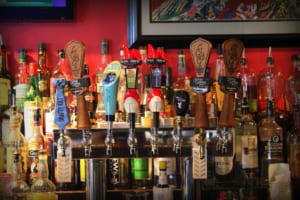 Bill Brown, the proprietor of this cozy, neighborly pub nestled in the Town Brookhaven shopping center, makes it a point to keep the center's residents and the rest of Atlanta refreshed and well fed. His menu boasts everything from housemade sausages and fresh-caught seafood to non-GMO vegetables and a burger blended from three cuts of beef. The food is equaled by There's impressive beer list; Brown makes it a point to patronize the small, local breweries who are "independents like us," he says. "We often partner with several independent Georgia breweries, such as Abbey of the Holy Goats, Arches, Creature Comforts, Left Nut, Jekyll, Omaha, Pontoon, Monday Night, Red Brick, Three Taverns, Reformation, Red Hare, Oconee and Wild Heaven, just to name a few, to help our businesses grow. I know when I order their products, I am helping their business and making a difference." This relationship translates to beer lovers having access to the newest releases, along with a tasty meal and conversation with a personable staff that reflects the generous personality of the owner. And who wouldn't want to go There? Side note: This is the one spot with a name that may make you sound like a smart aleck when you're asked where you're headed, so be prepared to explain what you mean.
There Bar
305 Brookhaven Avenue
Atlanta 30319
404.949.9677
therebrookhaven.com
THE GEORGIA CHAPTER ROOM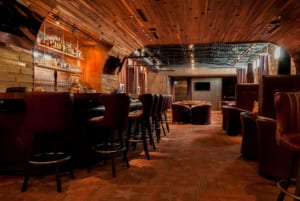 If the name "Chapter Room" doesn't express exclusivity at first mention, pressing the red doorbell to enter this sublevel hangout will. (Look for the bell by the door with the monkey on it near the loading dock.) Its leather seating, carpeted floors, paneled walls and intimate lighting make for the ultimate speakeasy. An extension of the Taco Mac franchise, and located downstairs beneath the Taco Mac in The Prado shopping center, the GA Chapter Room honors ATL's elite craft beer advocates with some of the hardest-to-find beers from around the world. Be it aromatic IPAs or the latest imperial stouts, there is a great chance this spot will have it on one of the 20 taps or in one of the 65 bottled variations. There's even a Brewniversity loyalty program in which frequent imbibers earn various "degrees." Beverage Director Adam Anacker and his staff go out of their way to provide events that support the craft beer industry, including the annual Secret Stash Bash and various food-and-beer-pairing dinners. To go along with the revolving taps of ales and lagers that beer geeks are constantly on the hunt for, the GA Chapter Room boasts a menu with daily specials, four highdef TVs showing the games (usually on mute to encourage conversation) and a personable staff at your service. We'll toast to that.
The Georgia Chapter Room
5600 Roswell Road
Sandy Springs 30342
404.941.1503
gachapterroom.com
HOLEMAN AND FINCH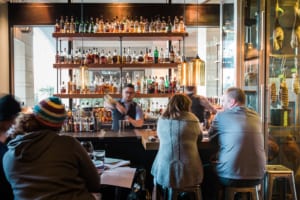 Renowned for its mouthwatering hamburgers, Holeman and Finch deserves a lot more recognition for what else it delivers. Although you can also enjoy their juicy double stacks at the sister location in Ponce City Market, the original Buckhead location is where you experience this hip gastropub's true essence: a lively atmosphere embellished with industrial-chic decor, inventive craft cocktails, a delectable food menu using only the finest ingredients and a selective craft beer menu showcasing the best Atlanta, the U.S. and importers from around the world have to offer. There are only six taps, but each is thoughtfully curated with a rotation pouring everything from beloved locals (Wild Heaven, Scofflaw, Creature Comforts) to California's Ballast Point. The bar boasts an extensive bottle menu as well, so ultimately, Holeman and Finch is a no-brainer for a memorable sipping experience.
Holeman and Finch
2277 Peachtree Road
Atlanta 30309
404.948.1175
holeman-finch.com
KALEIDOSCOPE BISTRO & PUB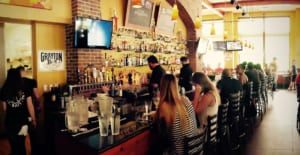 Based in Brookhaven's burgeoning Village Place, Kaleidoscope Bistro & Pub may be a bit larger than the smaller watering holes scattered throughout Georgia's capital, but it still successfully generates a neighborly vibe. Complementing what the owners term "global comfort food," prepared under the supervision of the talented Joey Riley, is the eye-popping decor that lives up to the "Kaleidoscope" name. And like the fare, the beer menu is never stagnant, flaunting a heavy rotation of seasonals, special releases and tap takeovers. The last event I attended here featured a packed house on hand to welcome Winston-Salem's Foothills Brewing Company, just one of the many times Kaleidoscope has shown appreciation for both the producers and imbibers of the world's best beverage.
Kaleidoscope Bistro & Pub
1410 Dresden Drive #100
Atlanta 30319
404.474.9600
k-pub.com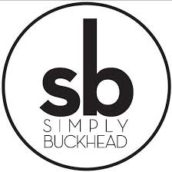 SimplyBuckhead
Simply Buckhead is an upscale lifestyle magazine focused on the best and brightest individuals, businesses and events in Buckhead, Brookhaven, Sandy Springs, Dunwoody and Chamblee. With a commitment to journalistic excellence, the magazine serves as the authority on who to know, what to do and where to go in the community, and its surroundings.