Tony Conway's first book showcases his Buckhead company's over-the-top events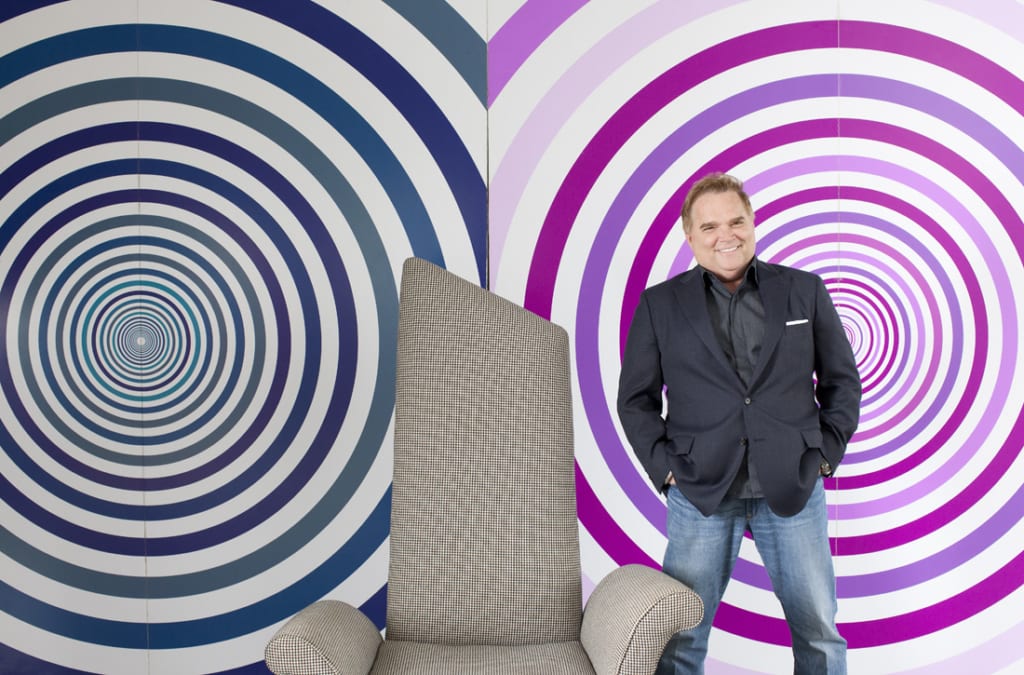 STORY: H.M. Cauley
There are two things you need to know about event maestro Tony Conway, owner of Buckhead-based Legendary Events. First, he gets bored easily. "I'm in this business because I can do an event, be done, then go on to the next one," he says. "It's why I have such a passion for it. I don't get bored."
He's also an avid collector of both quotes and coffee table books, because neither are boring. "I love quotes," he says. "They give a message or inspiration quickly. And I have about 3,000 books with photographs and a little text where I get my inspiration for fashion, art and food."
So when people began pestering Conway about a fitting way to mark his 20th anniversary as Atlanta's go-to event guy, the idea of a book crammed with spectacular photos and inspirational quotes seemed like a great idea. He assembled a team to wade through the more than 200,000 photos he's amassed over the years and to design a print work of art worthy of any coffee table.
"I did tell them that if [the project] went on too long, I'd get bored and cancel the whole thing," says Conway. Fortunately, the team, led by Mysty McLelland and Laurie Shook, kept his attention for almost seven months as they sorted through images and tracked down photographers' names.
"It was daunting and time consuming, but they were great memories to look at," says Conway. "In fact, we had fewer photos than I thought, since we usually don't have time to take pictures before we have to get out of the way and let the event begin."
The finished reflection is Tony Conway / Legendary Events, set to be released this month. Its 252 pages are an exquisite collection of settings and smiles captured at events over the course of the company's career. Two of Conway's favorite images feature him with Atlanta's Tyler Perry (who also wrote the forward), as the star roars with laughter, and another with cake queen Sylvia Weinstock. "I loved the photo of myself with Sylvia," says Conway. "It reminded me of the hundreds of parties we've done around the world where she'd fly in and we'd make cakes together. And that one of Mr. Perry laughing like crazy, that's not necessarily an event, but I love it."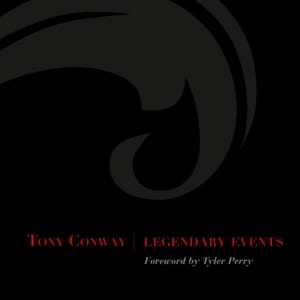 The book is divided into three sections that showcase style, taste and service. "Those are the things we sell in our company, so we wanted photographs of beautiful parties," says Conway. "Once we had that, we wanted photos of the beautiful culinary works our chefs have done over the years. The third part is about the village that produces all that—our company. More than anything, this book is a thank you to them."
So don't flip to the back for an index of favorite recipes or entertaining tips. "People have asked, 'Why didn't you do a cookbook?,'" says Conway. "That's another thing I collect; I read cookbooks like novels. But I wanted this to be about the events and to be a thank you to everyone who's been a part of all those years."
TONY CONWAY / LEGENDARY EVENTS is available from amazon.com.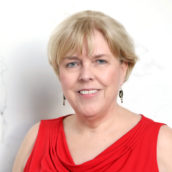 H.M Cauley
Atlanta-based writer and editor contributing to a number of local and state-wide publications. Instructor in Georgia State's Communication department and Emory's Continuing Education division.