A local entrepreneur puts her stamp on the greeting card biz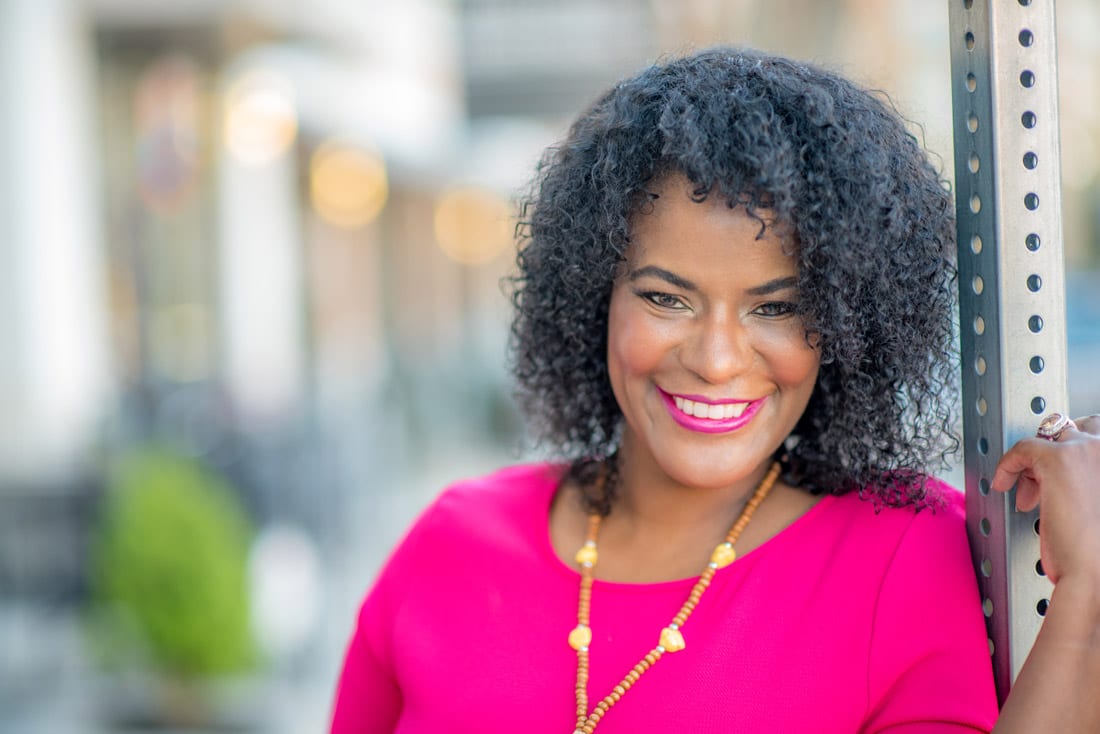 STORY: Adrianne Murchison
Inspiration may be fleeting for some, but it arrives in abundance for Dionne Mahaffey. Perhaps that's why she's a self-described serial entrepreneur. The Sandy Springs businesswoman's tech expertise has led her to a multitude of endeavors. Her latest, Culture Greetings, is an online company that prints and mails physical greeting cards, designed by Mahaffey and professional artists, with images of people of color and from a variety of cultures. "When I wake up with an idea and it's tech-related, it's a done deal," says Mahaffey, who's been a leader on innovative technology projects for the likes of Delta Airlines, Bank of America and the NFL.
Culture Greetings debuted last November. Its more than 1,200 cards, priced at $3.99 apiece, celebrate friendships, family, events such as birthdays and graduations, and cultural holidays such as Kwanzaa, Hanukkah and Ramadan. The tech aspect of it is that, after selecting a card online, shoppers can type in a personal message and see it appear on the card in their choice of handwriting styles, and then the card is printed, stuffed, stamped and mailed to the recipient. We spoke with Mahaffey to learn more about her newest venture.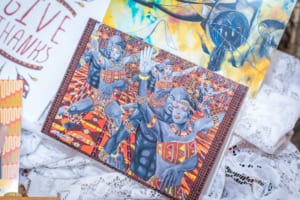 What inspired the idea of starting a greeting card company?
I always recognized that there was a need. I send a ton of greeting cards annually, and I just kept saying, "There are no cards with images of black people." There are a couple of brands, Mahogany and Our Voices, but you don't see them everywhere. Sometimes I would just design my own and upload it and send it out. I pondered building [a vehicle to do this in large quantities] off and on for five years. Last May, I became overwhelmed with the idea, and I just said to myself, "You have to do it." They are all-occasion cards. Any you would find in a greeting card aisle you will find on the website, except most of Culture Greetings' cards have black imagery or black sayings and quotes.
Who are some of the artists designing the cards?
There are cards designed by Steve Allen, [whose work is in a permanent collection at the Smithsonian National Museum of African American History]. Nadiyah Rodgers, a printmaker, did a lot of the LBGTQ art. Doreen Erhardt designed most of the Jewish-oriented cards. Jesse Raudales is a Latino artist. I just licensed someone to do Asian designs.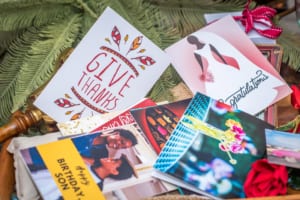 How does the Culture Greetings' website work?
On the site, you see the card collections and product descriptions. Once you select your card and [write your personal message in the box], you specify the recipient and click "Send." The entire process takes two to five minutes. It cues up the printing press, [and the cards are mailed out the next business day.] I tell people we're saving them a trip to the store and the post office. You also have the option of including a gift card [to stores such as Starbucks and Best Buy].
Which cards are the most popular?
The majority of cards being sent right now are birthday and thank you cards. [In general], greeting cards make $7.5 billion per year. Surprisingly, millennials buy a lot of greetings cards, but e-cards haven't done well.
What's next for Culture Greetings?
Our next innovation will be an app, planned for spring, that provides the ability to customize and send a card through Facebook Messenger. It will remind you 10 days beforehand to send a card, and by clicking it, it will take you to the birthday card section of the website.
CULTURE GREETINGS
culturegreetings.com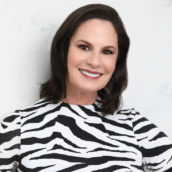 Joanne Hayes
Publisher & Founder
Joanne Hayes is a 26-year veteran of the publishing industry, having worked for 12 years as an Account Executive for an award-winning Journal Register Company newspaper group, Southern Rhode Island Newspapers, and 3 years as the Marketing Director of SO Rhode Island, a publication of the award-winning magazine company Providence Media, prior to her move to Atlanta in 2009.
Simply Buckhead Magazine was conceived by her company, ValueStream Media Group, and began publication in 2010, with Joanne at the helm as Publisher and Founder.  The publication quickly became the "must-read" publication for people who live, work, shop, dine, entertain, travel, have families, homes, and pets and participate in philanthropic efforts, and has literally been read online all over the world.  Atlanta Pet Life, Atlanta's premier quarterly pet lifestyle magazine, was acquired in 2018 to add to their portfolio.  Joanne is proud to have two regional Atlanta publications serving the most dynamic in-town market.
ValueStream Media Group is a media partner and sponsor to CURE Childhood Cancer, Bert's Big Adventure, Atlanta Community Food Bank, The nsoro Educational Foundation and Joanne currently serves as a Board Member for the Atlanta Community Food Bank.