The bridgeless island is a history-filled respite.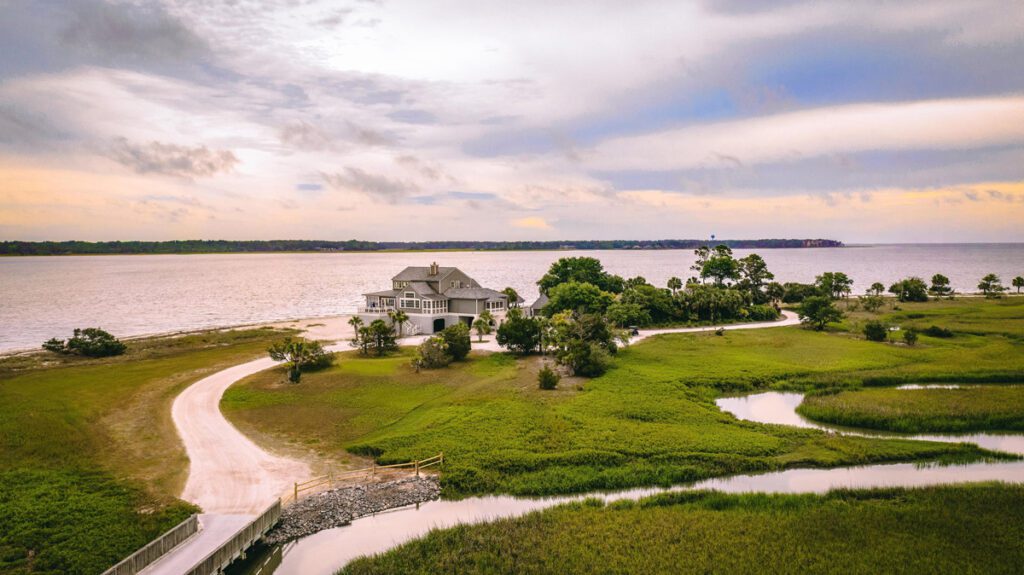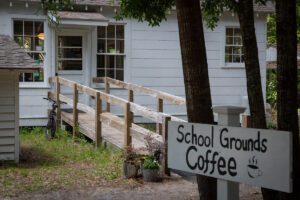 It's like a Hallmark movie," says the woman at the table next to me. Like me, she's dining alone at the Calibogue Club, a beachside restaurant at Haig Point on Daufuskie Island. She is here to explore the area for a second home. I'm here for a quick trip and to get a feel for the island author Pat Conroy made famous in his memoir, The Water is Wide. The 2006 Hallmark movie of the same name is based on what Conroy said was the most impactful time of his life. After just 48 hours here, I can see how the remote, untamed island could stick with someone for a lifetime.
Daufuskie rests on South Carolina's coast just a seven-minute water taxi trip from Hilton Head. It's only accessible by boat, and the ride is a pleasant one in which dolphins dip their heads in and out of the water, and marsh grass swirls in the breeze. I am spending a few nights at Haig Point, Daufuskie's private club community featuring a Rees Jones signature golf course, several restaurants, stables, miles of beaches and the only historic lighthouse in South Carolina that doubles as accommodations.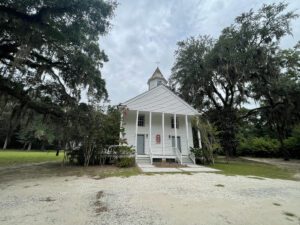 On the island, the main mode of transportation is golf cart. The electric vehicles are the right size for the gravel and dirt roads, and emphasize the destination's slower pace. There's no reason to get anywhere quickly. I'm on Low Country island time, and as I drive through the community to meet my tour guide, I allow myself to ease off of the gas or stop to take pictures.
My Tour Daufuskie excursion embarks from the county dock where visitors not staying on the island can hop on a ferry from Old Town Bluffton, Hilton Head or Savannah. Throughout the two-hour tour, we stop at various points significant in Daufuskie's history, namely those associated with the Gullahs, the descendants of formerly enslaved people who can trace their ancestry directly to the West African coast. First Union African Baptist was the first church built on the island; Oyster Union Society Hall is a community gathering space; the Moses Ficklin cottage is an example of a traditional Gullah homestead once owned by the island undertaker.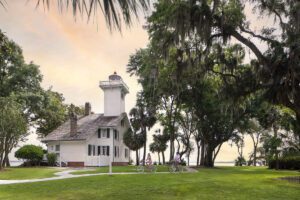 Perhaps the most recognizable building is Mary Field School, a tworoom schoolhouse where Pat Conroy taught Gullah islanders. Today, the school houses a few Daufuskie businesses, including Daufuskie Blues and School House Coffee. The former is an indigo dying company specializing in hand-dyed clothing, accessories and home linens introduced by enslaved Africans using the centuries-old technique and one of South Carolina's most prosperous crops, cotton. School House Coffee serves pastries and beverages throughout the day. Our tour guide tells us to order a frozen lemonade and take it over to Daufuskie Distillery to add a splash of local bourbon.
After my tour, I feel equipped to explore the island on my own. For the next few days, with a small map in hand, I drive up and down bumpy, unpaved roads. I wander the grounds of Mary Field Cemetery, the largest of the six Gullah cemeteries on the island. I peruse the Bloody Point Lighthouse, an 1883 building that houses the Daufuskie Island Low Country Museum and gift shop. I taste wine at nearby Silver Dew Winery. I try deviled crab, the local crab-cake-like dish stuffed inside of a crab shell, from Old Daufuskie Crab Company, washing it down with a Scrap Iron, the restaurant's signature cocktail.
I resolve that my short stint on Daufuskie will not be my last. Despite being just 5 miles long, there's still much to see.
HAIG POINT
haigpoint.com
@haigpointdaufuskie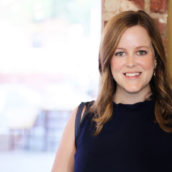 Nicole Letts
Wellness columnist at Simply Buckhead and dog columnist at Atlanta Pet Life. Lifestyle writer specializing in women's interests, travel, people and interiors.