A quiet sushi master
Without any fuss, Taka beguiles
By Wendell Brock | Photos by Sara Hanna
The essence of Japanese culture is its hiddenness. In the Land of the Rising Sun, you must penetrate the walls of impossible-to-find Buddhist temples to view the best Zen gardens. You must wander blind alleys to discover world-class sushi bars, where you might peek under the lid of a ceramic box to espy a precious bundle of enoki  mushrooms or one perfect sliver of fish.
Taka Sushi and Passion is like that.

Tucked shotgun style at the end of parking lot, so that passers-by have to crane their necks to see it, it occupies a little square brick house on Pharr Road. But tread past the wrought-iron front gate, over a walkway inset with rocks that almost look like paw prints, step inside the tastefully elegant olive green room, and you will encounter the kind of sushi-lover's paradise that requires that you hunt for it. There, you will probably spot the restaurant's namesake sushi master, Taka Moriuchi, quietly slicing rectangles of ruby-red tuna and laying them over pillows of sticky sushi rice.

Since 2002, Moriuchi has held forth here. Originally he called it Taka Sushi Café, later adding his tribute to the Barry Manilow song "Copacabana," "where music and passion were always in fashion." Before opening his own place, he worked with Kevin Rathbun at the old Bluepointe. Before that, from 1994 to 1999, the Hiroshima native learned from perhaps the most famously finicky and cult-inspiring Japanese chef Atlanta has ever known: Sotohiro Kosugi, owner of Buckhead's legendary (but now shuttered) Soto Japanese Restaurant.

I remember Taka-san from Soto. And though I had always heard great things about Taka Sushi and Passion, I never connected him with his old mentor. Now, after a couple of visits, including a long, luxurious dinner and a solo lunch slurping ramen and other goodies by the bar, I'm a convert. Here's why:
Japanese food is not cheap. Even in Japan I remember a friend telling me, "Japanese people don't eat sushi—because it's so expensive." (That's an absurdly funny statement. But I knew what she meant.) Likewise, in Buckhead, we don't often eat sushi, either, because we don't want to cry when the check comes. But at Taka, the prices are moderate, the service is good, and there's a nice little patio that is hidden off to one side, naturally. And the food, well, that's where the "passion" comes in. And to that, I would add "honesty" and "integrity." Taka-san posts regularly on his blog and on Twitter (@sushiandpassion) about what's new, what's fresh, what's in season, what's about to be gone. He recently blogged that while the toro he had in stock was quite good, it wasn't standard-setting. "I can not say like, 'This is one of the best,'" he wrote. That directness feels noble to me, and if he says so, I won't beg to differ.
But by pure coincidence, I lunched at Taka a day after he posted that comment. I sat at the bar, slurping ramen, sampling tempura and taking just a few bites of nigiri to finish the meal. The shift was ending, and the last chef standing (not Taka) noticed me nibbling and said, "Do you like spicy?" Heck, yeah, I said. Then he handed me a little bite of toro (the fattest and most expensive cut of tuna) with a dollop of Sriracha-spiked sauce on top. Maybe Taka was right. It was not good; it was exquisite. As it turned out, I would have many such delectable bites at Taka.

When I eat at a sophisticated Japanese place such as this, I like nothing more than orchestrating a series of hot and cold appetizers before moving on to nigiri and sushi rolls. So one night, my companion and I started with the "Best of Taka," a quartet of cold appetizers chosen by the chef. On the platter were "live" scallops with avocado, flying fish roe and a hint of truffle oil (quite nice); an excellent tuna tartare with pine nuts and sesame oil that took me back to Soto, where I first tried the dish; a couple of slices of octopus and an adorable little crab leg (both super fresh); and jack fish with mustard and shiso leaf (wow!). This we followed with impeccably fried bites of "okra popcorn" tempura and a hunk of sweet, unctuous black cod. As my date, who happens to work for a major seafood distributor, said of the cod: "To die for."

We carried on with a sybaritic lineup of superb nigiri (smoked salmon and not smoked salmon, tuna, yellowtail, mahi-mahi, kampachi, walu aka "butterfish," and eel), along with sushi rolls. Taka playfully names some of his rolls after Atlanta business icons like CNN (spicy tuna and sliced red tuna) and Home Depot (salmon, cucumber, avocado, masago). We loved the UPS—cucumber, avocado, egg omelet and barbecued eel, the latter presumably a riff on the "Big Brown" fleet. We ate so extravagantly that I noticed my friend—the fish expert, mind you—start to get antsy about the bill. To her astonishment, it was $160.70 before tax and tip. I can guarantee you that a similar meal at a swanky uptown sushi bar would be twice that.
Happily, I have never had to endure Taka-san's beloved Manilow tune at his restaurant—just some quiet jazz that you'd expect to hear, say, at a sushi bar in Kyoto, hidden around some winding narrow path almost purposefully, so that only locals can find it. It's nice that Buckhead has such place, discreetly locked away, without fanfare and nonsense and ridiculous prices. At Taka, sushi and passion will always be in fashion. And therein lies its beauty and mystique.
Bottom line: Great sushi without a lot of fanfare.

Taka Sushi and Passion
375 Pharr Road | Atlanta 30305
404.869.2802
www.takasushiatlanta.com
Appetizers: $6-$20
Nigiri: $2.50-$11
Sushi rolls: $4.50-$19.50
Recommended dishes: Best of Taka appetizer sampler, black cod, popcorn okra, spider roll, ICBM roll, UPS roll, nigiri selections, tonkotsu ramen.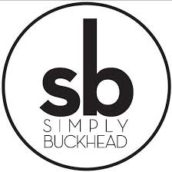 SimplyBuckhead
Simply Buckhead is an upscale lifestyle magazine focused on the best and brightest individuals, businesses and events in Buckhead, Brookhaven, Sandy Springs, Dunwoody and Chamblee. With a commitment to journalistic excellence, the magazine serves as the authority on who to know, what to do and where to go in the community, and its surroundings.