Hamburger heaven
Our critic goes on a belt-popping mission to find Buckhead's best
By Wendell Brock | Photos by Sara Hanna


What makes a great hamburger? Or more to the point: What makes a sensational Buckhead burger? We recently went on a quest to find the best patty in the neighborhood, and let me tell you: In this town of ZinBurgers, Farm Burgers, Flip Burgers, Yeah! Burgers and everything in between, the competition is as sizzling as it is ridiculous. We live in the golden age of the grass-fed, the gourmet and the gluten-free—a time when it's possible to order a burger dressed up with figs and goat cheese, slurped down with a foie gras milkshake or moonshine, and topped off with a fried moon pie. (Just make sure your heart surgeon is on speed-dial and your belt has an extra notch or two.) But by our estimation, the best burgers don't have to try so hard. They are fashionably (but not ostentatiously) dressed, pink and juicy at the center, and they have great buns. We vote for classic over crazy. So just in time for July 4, or for those sultry summer days when the thrill is in letting someone else man the grill, here's our pick o' the patties, from the very good to the sublime.

Farm Burger | The No. 5. $9.50. Grade: B+
At Farm Burger, you can build a burger with oxtail marinade, apple slaw, beer-battered onion rings, red-bean chili, pork belly, bone marrow, cured lardo, bacon, fried egg, six kinds of cheese and on and on. Of the locally grown, gourmet-burger chains, Farm Burger has long been a fave. So when I want a decadent, over-dressed fatty melt, it's my first stop. On a recent visit, I decided to keep it fairly simple. (Ahem.) "Make it a beef patty with tomato, Duke's mayo, pickles, red onion, arugula and Vermont white cheddar," I told my server as my friend Monica and I sat at the bar, eager to try the chicken-pot-pie fritters. (We were expecting oozy little flavor bombs, but they were firm like croquettes.) My sensibly accessorized burger was perfectly delightful (a little less cooking and a little more salt would have helped). But Monica's No. 5—from the "Black Board" of seasonal house-concocted options—was the bomb. At once fancy and healthy, the patty was decked out with braised spring Vidalias, green-garlic pesto, goat cheese, arugula—and all that nutritious green stuff really balanced the rich, unctuous beef. The onion rings here are a bit over-battered for my taste, but the sweet-potato fries are wonderful.
3365 Piedmont Road. 404.816.0603. www.farmburger.net
 
Ted's Montana Grill | The Blue Creek. $16. Grade: A
When I worked downtown, Ted's was my preferred spot for a business lunch. Love the housemade dill pickles; the fat onion rings with horseradish dipping sauce; the Arnold Palmers; and the all-American, stick-a-flag-in-it, "where the buffalo roam" burgers. I'm talking bison, baby. It's leaner than beef, yet richer and moister, somehow. On a recent visit to the Peachtree location, Ethan, our 15-year-old junior critic, lauded the texture and presentation of his bacon and cheese bison burger, giving it 4.5 out of 5 stars. "I am not a burger person. I always get turkey," declared another guest. She then proceeded to scarf down her "naked" bison patty with fresh sliced tomatoes and kale salad. Though I enjoyed my No. 1 (with horseradish cheddar, grilled mushrooms, and a topping of shredded, slow-braised bison), it's the Blue Creek that really rocks my world. Inspired by owner Ted Turner's Blue Creek Ranch in Nebraska, it comes with bacon crumbles and blue cheese. And that's all it needs, pardner. Just ask for a side of rings and a little ramekin of that horsey sauce.
1874 Peachtree Road. 404.355.3897. www.tedsmontanagrill.com
 
Grind House Killer Burgers | The Cowboy Style (double beef patty). $7.99. Grade: A
For half the price of that Ted's burger, I can get a superbly flavorful, juice-dripping, triple-napkin-soaking, double-beef sandwich at Grind House. Though you can customize your burger, I am smitten with the signature Cowboy Style (cheddar, bacon, barbecue sauce and a beer-battered ring). To gild the lily, add an order of Frings (that's fries and rings), and ask for a side of the chipotle ranch dipping sauce. (Do you see a pattern here?) While I favor a brew with my beef (another motif!), it's hard not to be tempted here by the Boozy Shakes (Puddin' Out is a play on the classic banana dessert) and Snooty Drinks (El Guapo is a cute-sounding little 'tail of mezcal, tequila, blood-orange bitters, jalapeño and agave nectar).
1842 Piedmont Avenue N.E. 404.254.2273. www.grindhouseburgers.com
 
Smash Kitchen & Bar | The Steak Burger. $12. Grade: B-
At Tom Catherall's casual Brookhaven joint, you will find a turkey burger with avocado salsa; a housemade veggie patty molded from brown rice, black beans, beets and quinoa; and an opulent, Southern-style man-burger with Benton's bacon and pimento cheese. Washed down with a Terrapin Hopsecutioner IPA and served with a side of salty shoestring fries, the so-called Steak Burger (ground brisket and chuck) hit the spot, and we admired the straightforward approach (lettuce, tomato, pickles and cheddar cheese). But even though I requested it medium, it was closer to well done, so I had to send for condiments to moisten it up. One final quibble: Was the kitchen out of sliced cheddar? My burger came to the table with cold grated cheese sprinkled on the opposing bun. When I picked it up, the cheese fell off! Still, not a bad way to spend a lazy afternoon.
804 Town Boulevard, Suite 1010. 404.841.4221. www.h2sr.com/smash
 
Del Frisco's Grille | The Pimento Cheese Burger. $14.50. Grade: A+
This burger gets top billing because it was cooked perfectly, and needed no bells and whistles to taste delicious. A towering, two-patty stack that riffs, frankly, on a Big Mac, this whopper comes with the standard trimmings of lettuce, tomato and pickle. Housemade "sloppy sauce" (it's like a smooth Thousand Island) and pimento cheese moistens the sandwich without turning it into a drippy mess. (OK, it was a dripping mess, but the cheese stayed on the sandwich, and though I joke about the ubiquity of the Southern spread, this treatment really works.) Del Frisco's also gets points for packaging: The burger sits coyly and come-hitheringly in a partly open paper wrapper, while the Parmesan- and salt-encrusted fries are in a little paper cone on the side. A light, lemony Samuel Adams summer ale seals the deal. God, it's good. Del Frisco's: I'll stop the world and melt for you.
3376 Peachtree Road N.E. 404.537.2828. www.delfriscosgrille.com/atlanta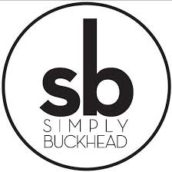 SimplyBuckhead
Simply Buckhead is an upscale lifestyle magazine focused on the best and brightest individuals, businesses and events in Buckhead, Brookhaven, Sandy Springs, Dunwoody and Chamblee. With a commitment to journalistic excellence, the magazine serves as the authority on who to know, what to do and where to go in the community, and its surroundings.