Out of the past and into print: A 27-year-old dissertation is finally a first book
By H.M. Cauley

Carolyn Curry was into women's studies and issues long before they were considered a serious academic discipline. Back in the 1980s, when she was a graduate student working on a history doctorate at Georgia State, the Buckhead resident knew her dissertation would be something connected to women.
"I remember telling my professor that I wanted to write about a Southern woman who would hold my interest," she says. "As it turned out, his wife was a librarian and knew about this diary written in the 1800s by Ella Gertrude Clanton Thomas that was in the special manuscripts department at Duke University. It had never been published and had more than 450,000 words. It took me years to go through it!"
That dissertation turned into Curry's first book, Suffer and Grow Strong: The Life of Ella Gertrude Clanton Thomas, 1834-1907. In it, Curry tells Thomas' story of living on an Augusta plantation with 400 slaves, attending Wesleyan Female College (as it was known in the 1840s) in Macon, losing everything during the Civil War and arriving in Atlanta in 1893, where she took up the then unpopular causes of temperance and votes for women.
"It's so fascinating that she told us so much about the war and what it was like to be a woman in that period," Curry says. "She did things women did not do back then—she started a school in her home and turned the family mansion into a boarding house. She had 10 children, and four died, so she knew suffering—from childbirth, an invading army and her family's poverty. But her diaries talk about her life having meaning, and that's what she accomplished."

Like her heroine, Curry has had a life of twists and turns. After earning her doctorate in 1987, she put her own career on hold to move with her husband, former Georgia Tech and GSU football coach Bill Curry, to various jobs around the country. She raised two children, taught history at the Westminster Schools and the University of Kentucky and didn't give another thought to her dissertation. Then a chance meeting three years ago with a Wesleyan graduate who moved into Curry's Buckhead condo building connected her to Thomas' alma mater, where she gave the 2011 convocation address to kick off its 175th anniversary.
"Everyone there had so much interest in my book that I sent it off to Mercer University Press, and they accepted it," Curry says. "I had put it on the back burner, but little did I know it would stay there for 25 years."
Published in March, the book marks the end of a journey for Curry, 71, who knew someday she would get around to telling Thomas' tale.
"I have a portrait of her in my foyer; I've written other papers about her; I've talked about her in my classes," Curry says. "I know she's had an influence in my life, mainly to remind me that it's never too late. If I can write a book after all these years, it shows we can do whatever we want. I believe this story is going to be an inspiration to other women, too."
Suffer and Grow Strong: The Life of Ella Gertrude Clanton Thomas, 1834-1907 is available at Barnes & Noble, Amazon.com and the Atlanta History Center.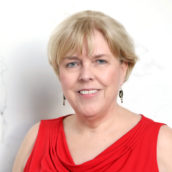 H.M Cauley
Atlanta-based writer and editor contributing to a number of local and state-wide publications. Instructor in Georgia State's Communication department and Emory's Continuing Education division.