Your starter guide to America's hottest sport!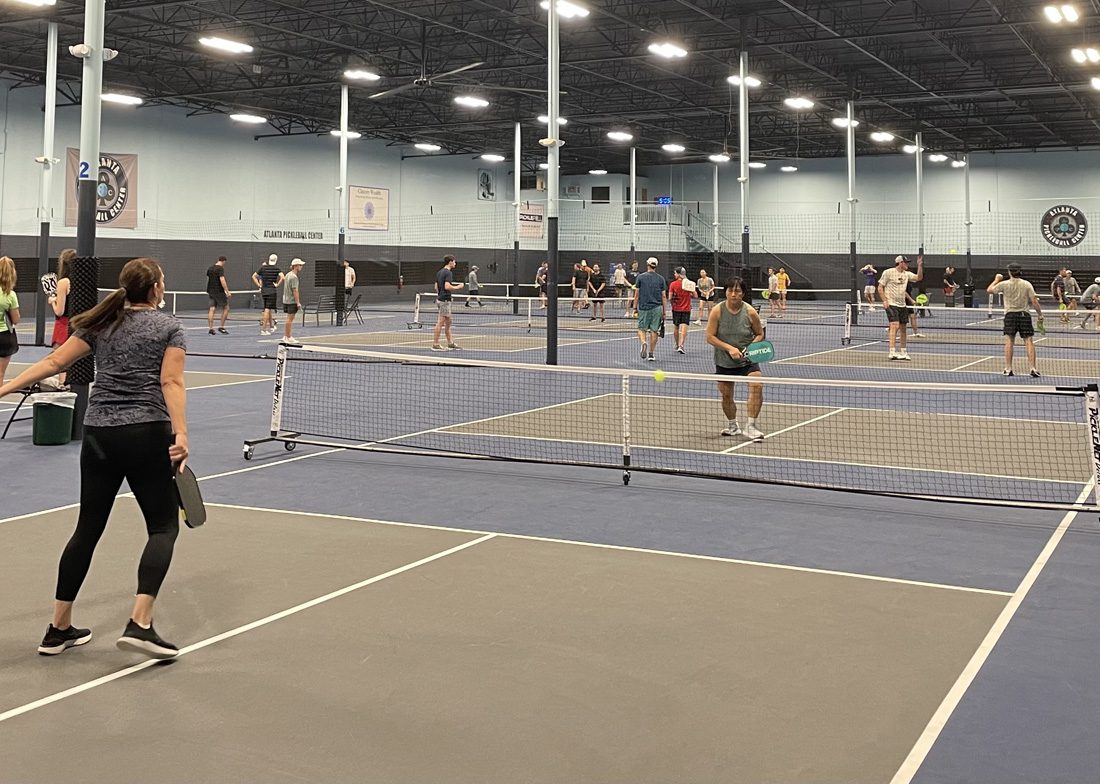 Pickleball, a cross between tennis, badminton and ping pong, was invented in 1965 by three dads in Washington State who wanted their kids to have something to play. Though it has had a slow claim to fame, it has seen exponential growth in the last five years and is the fastest growing sport in America. According to The Association of Pickleball Professionals, 48.3 million adult Americans—nearly 19% of the total adult population— have played pickleball at least once in the past 12 months. Atlanta has a Major League Pickleball team, The Atlanta Bouncers, as of this year. "Atlanta is the ninth biggest pickleball market in the U.S., but we're 77th for the number of courts available," says Robb Herzfeld, owner of Atlanta Pickleball Center in Upper Westside that opened last year to provide a place for the increasing demand.
So what's the big deal about it? Herzfeld says, "People get addicted to it very quickly because it's fun, social and competitive, and the exercise is incredible. I started playing four years ago when I was 48."
Here, he illuminates us on the basics of the game.
Partners at Play
Pickleball can be played as a doubles or singles game on a 20-by- 44-foot court about half the size of a tennis court, but Herzfeld notes that doubles are more popular. "My favorite thing about the sport is as long as you have two or four players at a similar skill level, it does not matter your age, sex, nationality, background, anything," he says.
Rules that Rule
The game is played until 11 or 15 points are scored and can take anywhere between 10 to 25 minutes per game. Herzfeld says many players choose to play several games in one session, spending around 1.5- 2 hours on the court per outing.
The ball is served underhand and diagonally over the net. When the play for each new point begins, the ball has to bounce on the other team's side and on the serving team's side when it's returned. From the third shot on, players can hit it back from the air as long as they don't step into the non-volley zone or "kitchen" area in front of the net.
Three numbers are used in scoring, so if the server calls out 7-4-2, that means the serving team is winning 7 to 4, and their second server is serving. That third number will always be a 1 or 2. Herzfeld admits keeping score is the hardest part about pickleball.
"It isn't difficult to catch onto the rules. A 30- to 60-minute clinic or lesson does the trick, and then skill and strategy can be honed by playing a few times," Herzfeld says. "Scoring gets easier over time."
Equipment Essentials
"Unlike more expensive sports like golf, it's very easy to get in the game without having to buy a bunch a stuff. All you need is a paddle, which can be rented for $3 at APC, a pickleball and some sports attire. As you get better, you can upgrade the paddle," Herzfeld says.
The paddle is like an oversized ping pong paddle. The balls are similar to sturdy whiffle balls with 40 holes in them for outside play on a hard court or 26 holes for indoor play on gym floors. Whereas tennis has always been a quieter sport, pickleball is noisy, which is why many prefer dedicated indoor courts for the sport.
Sporty Fashion
Pickleball attire is very similar to tennis. Most people play in tennis shoes, shorts or tennis skirts and a T-shirt. For serious players, pickleball sneakers are available from several brands such as Wilson and ASICS. "They look exactly like tennis shoes, but there are slight differences in the stability points," Herzfeld says.
ATLANTA PICKLEBALL CENTER
404.549.8016
atlanta-pickleball.com
@atlantapickleballcenter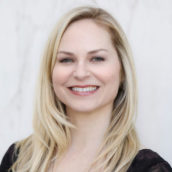 Karina Antenucci
Managing Editor and Wellness Columnist at Simply Buckhead. Blogger at Badass + Healthy.