Night and day.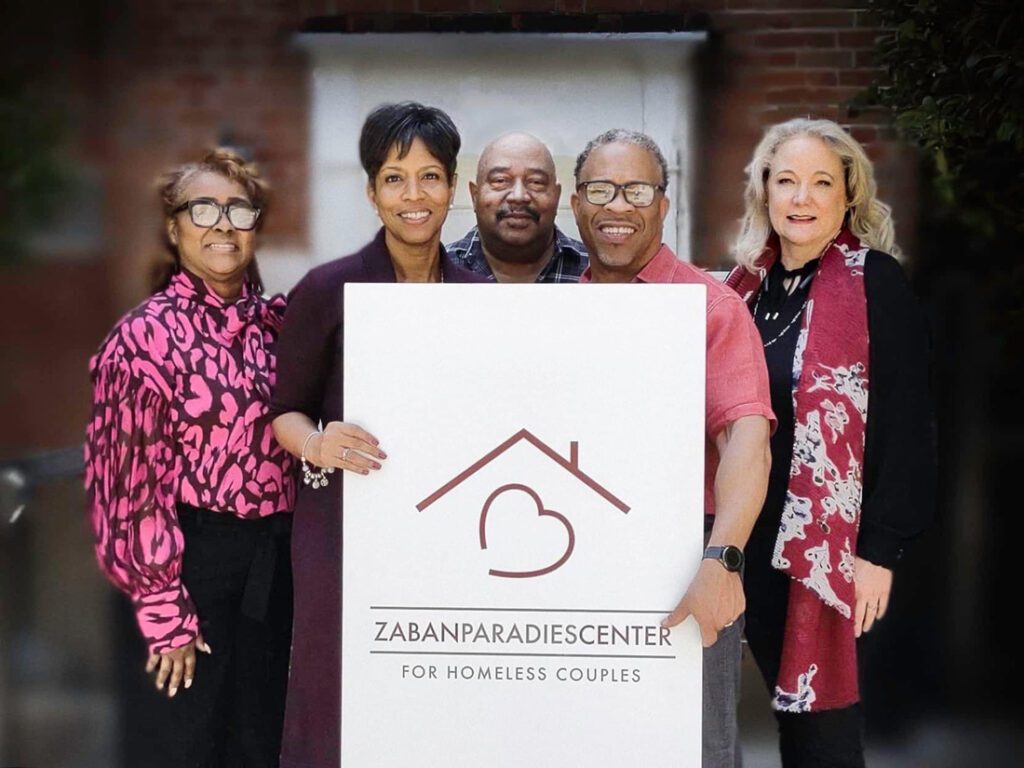 Founded in 1984 to create a place where homeless couples could remain together, The Zaban Paradies Center for Homeless Couples at the Hebrew Benevolent Congregation (known as The Temple) was—and is— the only one of its kind in the Southeast. Beginning in September, the residential services program will be open 24 hours a day year-round to help the community's most vulnerable, says Executive Director Adrianne Hamilton- Butler, a Sandy Springs resident.
Originally called The Temple Night Shelter for the Homeless, it was renamed in 2015 to honor generous contributions from Atlanta philanthropists Erwin Zaban and Rick Paradies. In the early days, the shelter was run by scores of volunteers from The Temple and other faith-based organizations. It provided 20 separate rooms and meals for couples from mid-October through April from late afternoon to early morning when couples had to leave.
Today, a small permanent staff helps a rotating group of 10 to 15 couples move toward self-reliance via a 90-day program that includes assistance finding permanent housing and jobs, as well as financial education, online job training and referrals for mental health, etc., who can remain as long as necessary. Extensive community outreach programs help the homeless find permanent housing or assist financially so they can continue staying with family members. This year, a total of 444 individuals have been served.
"Eighty percent of our residential and community support services residents who stay in the program for 40 days attain or maintain independence," says Hamilton-Butler.
ZABAN PARADIES CENTER
404.872.2915
zabanparadiescenter.org
@zabanparadiescenter
Mickey Goodman
Award-winning Ghostwriter, Journalist, Content Creator.