Brookhaven resident kicks his longtime passion for car racing into a new gear by building his own race car!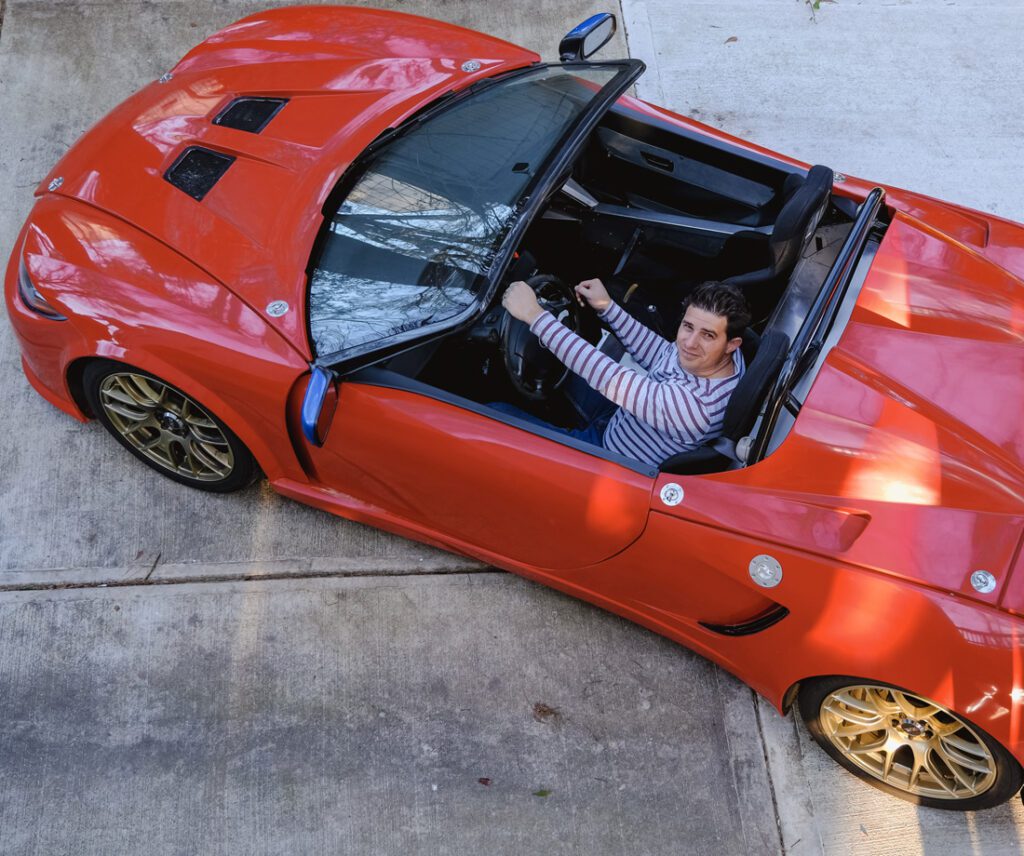 My dad was big into cars, and he passed that passion on to me. When I was a teenager, I got my first car to work on, improving it and making it better. While we were a car-loving family, we were never really into car racing. That's a passion I developed later on my own. As I started watching different types of racing on television, I got more interested and wanted to pursue it myself. I started racing Autocross in 2010.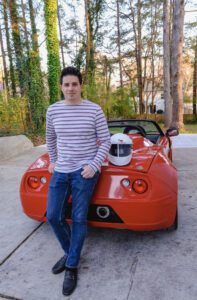 I began competitive racing in a Corvette. It was actually my daily driver that I used to commute from my home in Brookhaven to my finance job with the Gwinnett County government. I didn't have a dedicated race car, but I wanted to get to that point. I had a lot of discussions with friends and other people in the racing community to figure out what I should get. A race car can be extremely expensive. I wanted something that would be competitive in the field but was also a good value. I found the Factory Five 818 car kit that you self assemble using a Subaru WRX engine and chassis. Once assembled, it's a competitive race car that weighs only 1,800 pounds. When a car is lighter, it accelerates faster, handles better and brakes faster.
When it came to building the car, I had a basic knowledge from the work I had done as a teenager. I thought that would be enough to tackle this project, but it was more complicated than I expected. Sometimes the kit instructions weren't specific, and I also had to fabricate some parts myself. For instance, when you bring a car to a racetrack, it has to have a windshield wiper. There was no wiper in this car, so I had to design a system. I turned to my brother, Matt, who is a master technician for several car manufacturers, and he often became my go-to resource for good solutions.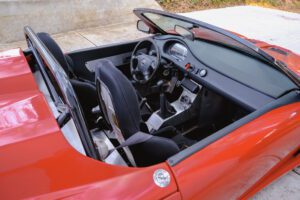 I began building the car in a rented warehouse space in Tucker, and I was eventually able to move the project to my home. It took me 4.5 years to complete. Right now, the car is red because it's 100% fiberglass, and the gel coating is red. One of the last things I plan to do is personalize the car, maybe using a vinyl wrap or paint. Much of my family is in Italy, so I want to do an Italian theme. For now, I'm working on registering the car in Georgia to make it street legal, which is a long process, but I am able to trailer the car to different locations and do performance driving experiences at places such as Road Atlanta and Atlanta Motorsports Park. That gives me a chance to learn the car and drive it at speed [0 to 60 mph in 3.8 seconds and up to 137.9 mph]. Then I'm looking to move into competitive time trials and ultimately get my racing license. I would love to join a professional race team one day.
It can be a bit nerve-wracking, but it's pretty cool to get out on a track and know that you've built that entire machine. The adrenaline rush is excellent; there's nothing like getting into the zone with your car. It's a big accomplishment, and I've learned so much through this process. I can take all that knowledge and use it for any of my racing moving forward. I also have the confidence now to take on any type of challenge that may come my way.
MICHAEL LANFRESCHI
@factoryfiveracing
MY FAVORITE LOCAL CAR SHOW
I've been going to the Caffeine and Octane car show as a spectator for years. It's one of the biggest car shows in the United States, held the first Sunday of each month at Perimeter Mall. I am so excited to have finished a project that I will be able to bring and show to other people. Mine is a pretty rare car. In fact, there are only about 700 of them on the planet, and not all of them are completed. I'm excited to share it with other car enthusiasts at the show, which is one of my favorites to attend.
CAFFEINE AND OCTANE
caffeineandoctane.com
@caffeineandoctane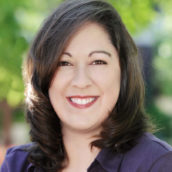 Amy Meadows
15 Minutes With columnist at Simply Buckhead. Freelance feature writer, children's book author and President of Green Meadows Communications, LLC.