LITTLE PEOPLE WITH BIG HEARTS
Collecting used soccer gear, giving reading lessons and creating hand-woven bracelets are ways these Buckhead youngsters are quietly working as heroes in the community. Need some inspiration? Look no further than these students who have the needs of others foremost in their hearts.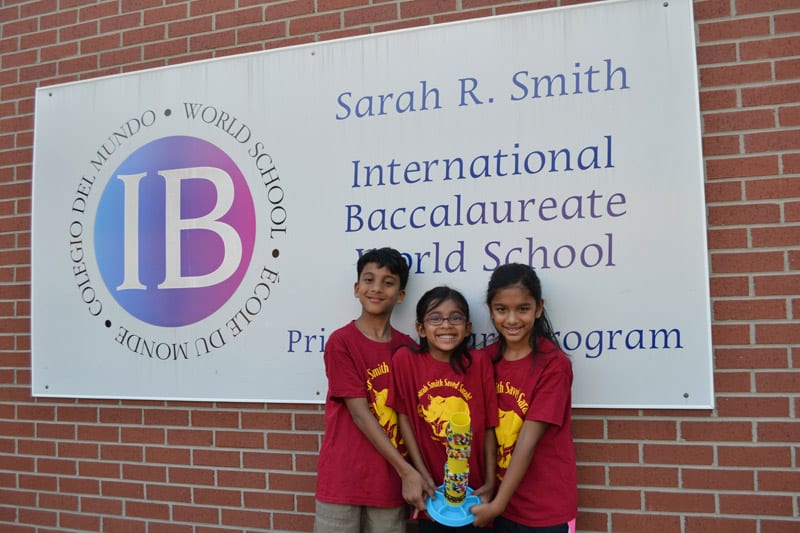 ARJUN, ANJINI AND URVINI NAIDU AGE: 8 AND 6
Working together against childhood cancer is a family affair for the three Naidu siblings, 8-year-old twins Arjun and Anjini and 6-year-old Urvini. Two years ago, when a relative was diagnosed with cancer, the Sarah Smith students were inspired to help youngsters with the disease. They tied their idea to the school's spring international week that each year spotlights a specific country and came up with colorful designs for woven bracelets that include that country's colors. The complexity of the weave sets the price at $1, $2 or $4. For two weeks, they sell their creations in the mornings before school starts, and from their debut, the accessory was an instant hit. The first year's bracelets, based on colors from the Brazilian flag, totaled $587. This spring, the sale of almost 600 bracelets based on South African colors netted $775. All of the money was donated to the Aflac Cancer Center at Children's Healthcare of Atlanta after the sale ended. They're now focused on getting more organized by taking advance orders and working ahead on production. On a spring break trip this year, mom Ami Naidu said the kids were turning out bracelets in the back seat of the car. "It's really gone from a hobby to a cause," she says. The family invested about $100 in Rainbow looms and materials, but the biggest contribution is time, says Anjini. "It takes about 30 minutes to make the reversible ones, and the others take about 15 minutes," she says. "But it's fun. And our friends like to wear a lot of them at the same time!"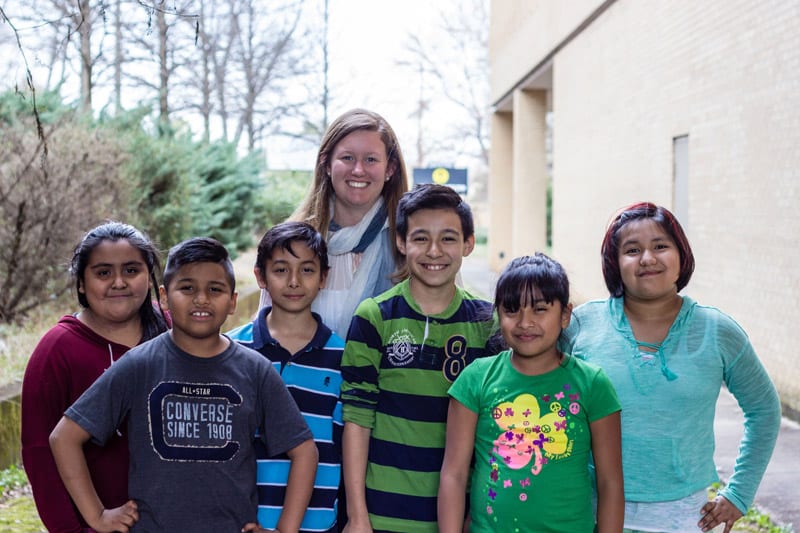 CAROLINE CARR GRANT AGE: 17
The budding teacher in Caroline Carr Grant has been getting on-the-job training while at the same time offering literacy education to an under served population of kids. The Buckhead resident and Lovett student has always been an avid reader, and she first started sharing that excitement with youngsters as a tutor for Agape, a nonprofit community organization on Bolton Road. After volunteering for more than 100 hours over three years, she was asked to design a reading and writing program for 25 first- and second-graders as part of the 2014 summer camp. "I laid out a schedule, got to know all the kids, did research on creating a reading curriculum, looked at what they were doing in school—and organized snacks!" Carr says. In addition, Grant stocked a library at Agape with 700 books donated from the Atlanta public library, Lovett and donors. This summer, Grant expanded the program from one to two days a week, worked with Agape staff to contact teachers and find out exactly what each child needed to work on, and set up diagnostic tests to identify areas of improvement. In the process, she developed strong ties with students and their parents. "Agape takes a whole-family approach to things, and I wanted to do that with reading, too," she says. "If you can't read, you can't do math or science. Your education is at a standstill. A program like this can make a difference."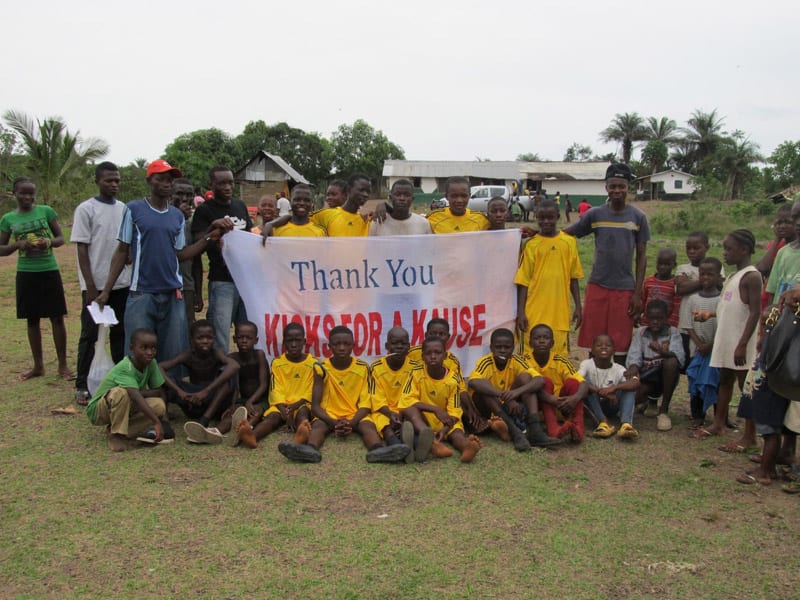 RILEY PATTON AGE: 13
Since she was a youngster, Westminster student Riley Patton has played soccer. "I like the competitiveness of it and playing with my friends," she says. "But I also realized so many people didn't have the same privilege." Almost four years ago, Patton undertook a weekend project to collect the outgrown soccer gear she and her pals had no use for and to donate it to other kids. A few days later at a soccer fair, she connected with a man from Liberia who offered to deliver the items to kids in his country. "We sent several loads of gear to the village where he grew up," she says. "He's sent us lots of pictures so we can see where it's going." The project soon grew beyond her immediate circle, with families through school and Tophat Soccer Club in Buckhead bringing her clothing, balls and shin guards. Patton organized the effort into Kicks for a Kause, a nonprofit with a website where others can find out how to donate goods and money or to buy a T-shirt to support Patton's work. The organization has also grown, now sending donations to kids in Brazil as well as Africa. The best part for Patton has been knowing her efforts are letting other kids enjoy the sport as much as she does. "And it's been really cool to see my old cleats going to a good cause," she says.
STORY: H.M. Cauley
Helen Cauley
Atlanta-based writer and editor contributing to a number of local and state-wide publications. Instructor in Georgia State's Communication department and Emory's Continuing Education division.