"It's so much fun to see Atlanta embracing healthier eats and all the good-for-you bowl options popping up on menus," says Karina Antenucci, editor-in-chief of Badass + Healthy, a wellness lifestyle blog, and a regular Simply Buckhead contributor.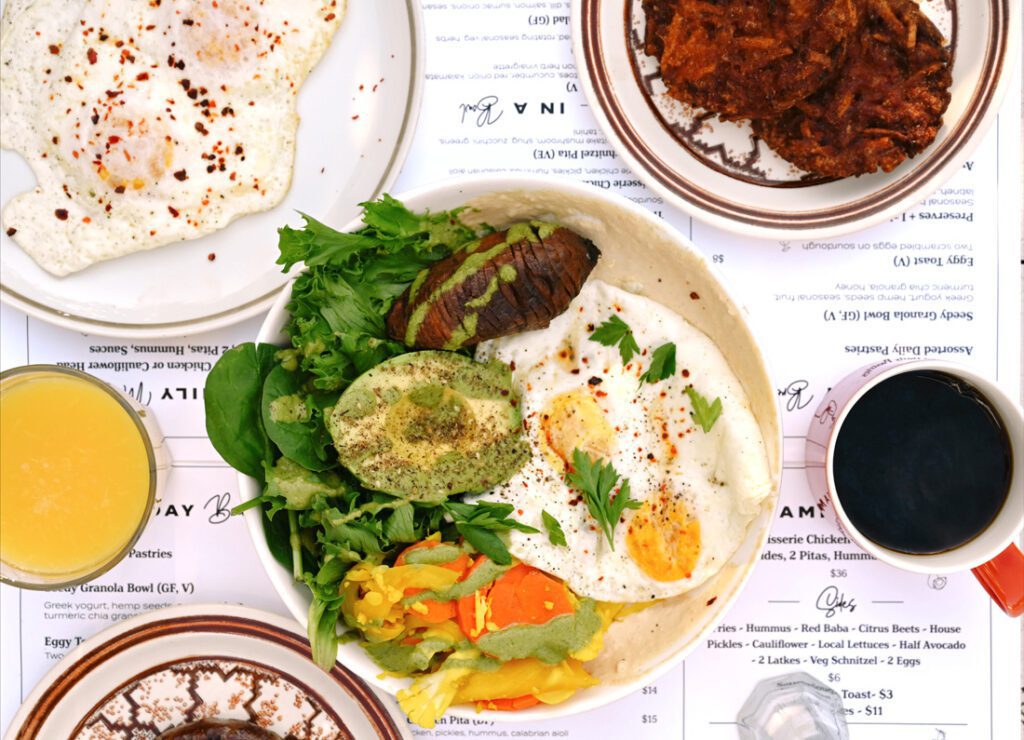 "Many bowls are nutrient-packed and so flavorful because of the layers of ingredients and textures they provide."
Here are five of her favorites.
WHAT: Macro Bowl
WHERE: Upbeet, upbeet.com
WHY: "When you need something substantial in your belly, this hearty vegan bowl is packed with filling yet healthy grains like organic brown rice, a protein punch from organic lentils and good carbs from vitamin- laden veggies such as roasted cauliflower, Brussels sprouts and sweet potatoes. Sunflower seeds bring a nice textural crunch."
---
WHAT: Supergreens Bowl
WHERE: Recess, eatrecess.com
WHY: "This is my go-to greens bowl when I want a salad, but not just a salad. It is super flavorful and has textural oomph with a blend of greens, edamame, crunchy chickpeas, golden raisins, a dusting of crumbled feta, charred broccoli and picked beets. The mix is topped with a deliciously fresh green goddess dressing. Add shredded chicken or soft-boiled egg for more protein, if desired."
---
WHAT: Korean Noodle Bowl
WHERE: True Food Kitchen, truefoodkitchen.com
WHY: "This light, vegan and gluten- free ensemble had me at sweet potato glass noodles. The chopstick- worthy bowl combines pickled shiitake with fresh organic spinach, carrot and bean sprouts. Umami powder, which is typically a blend of dried mushrooms and herbs, adds a savory flavor."
---
WHAT: Brekkie Bowl
WHERE: Daily Chew, dailychewatl.com
WHY: "You might not think of pickles and hummus for breakfast, but they are a delicious complement to eggs, avocado, greens and sweet potatoes in this yummy bowl to kick off the day. Or grab the bowl for an egg-tastic lunch. Bonus for those who care: It's gluten-free, dairy-free and vegetarian, and the veggies are locally sourced."
---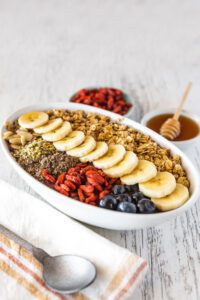 WHAT: Açaí Bowl
WHERE: Kale Me Crazy, kalemecrazy.net
WHY: "There's nothing like a cooling smoothie bowl on a hot day. I love this one that pairs the sweetness of açaí, coconut milk and raw honey with fresh berries, sliced bananas, coconut nibs, granola and mint for a surprising finish on your palate. Request a dollop of almond butter for protein—and because it makes it extra delish."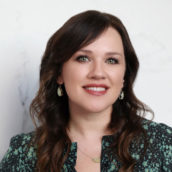 Jennifer Bradley Franklin
Senior Contributing Editor and Beauty Columnist at Simply Buckhead. Travel, Food and Design Writer and Author.