A sampling of great eats in and around Buckhead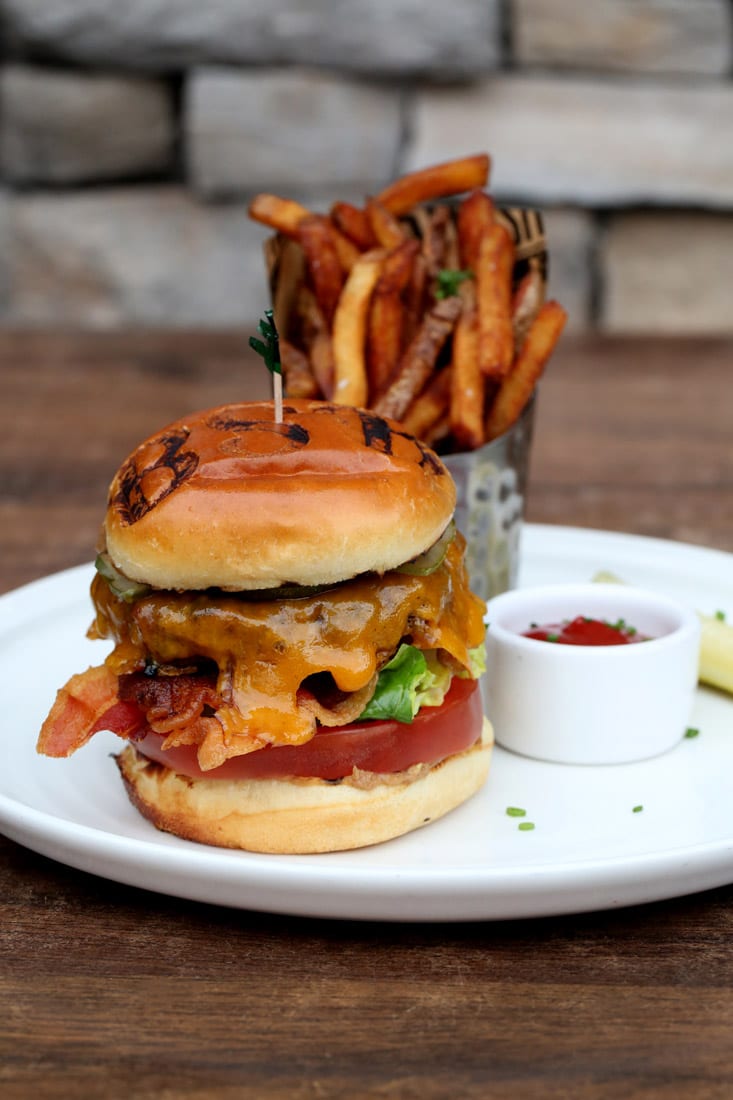 BY: Wendell Brock, Rebecca Cha and Angela Hansberger
PHOTOS: Sara Hanna
ANIS CAFÉ & BISTRO
Anis is everything you'd hope to find in a French bistro, without having to buy a plane ticket: traditional Provençal dishes, relaxed patio dining and often a small congregation of Frenchspeaking diners to help set the mood. Grilled North African-style Merguez sausage, coquilles St. Jacques or a bright, crisp salade d'Arnaud (named after the owner) are all winning starters. Entrées of truite meunière, poulet rôti and boeuf au poivre are sure to bring you back to that quaint Provençal village square. Best-in-class items are the croque monsieur, salade Niçoise, moules marinières and not-to-be missed chocolate mousse.
Lunch prices: $8-$19
Dinner prices: $8-$35
anisbistro.com
BIG SKY BUCKHEAD
The laid-back cattle ranch decor in this West Village hotspot is the perfect foil for top-notch Tex-Mex-meets-Deep- South eats. Specialty cocktails served up by fresh-faced mixologists combined with events such as Wednesday trivia nights, game-day viewing parties and weekend brunches with all-you-can drink mimosas make Big Sky Buckhead a favorite urban escape. Best-in-class dishes such as the Big Sky Nachos, Goose Island IPA wings, Original Burger and Buffalo Chicken Sandwich are good enough to brand this place in your memory forever. Good to know: Big Sky is a cashless establishment, so don't forget your alt-currency. Also, free on-site parking spots are limited, so consider carpooling or ridesharing.
Starters: $4-$12
Salads, sandwiches and tacos: $11-$13
Entrées: $15-$19
Brunch items: $12-$15
bigskybuckhead.com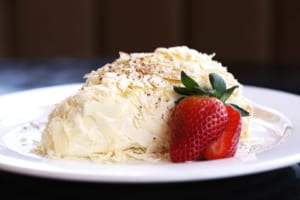 BUCKHEAD DINER
This indispensible, neon-splashed diner is a jewel in the crown of the Buckhead Life Restaurant Group, which includes the Greek temple-like Kyma next door and the Atlanta Fish Market down the street. For 30 years, fans have flocked here for the housemade chips with Maytag blue, the "sweet heat" Thaichile calamari, juicy burgers and the decadent white-chocolate banana cream pie—all classics. Simply by virtue of the way it lights up Piedmont Road, this diner has always been, and will always be, a star.
Appetizers: $6-$12
Sandwiches and burgers: $13-$16
Entrées: $17-$30
buckheadrestaurants.com/buckhead-diner
CAFÉ AT PHARR
New Orleans owns the po'boy. Philadelphia has its cheesesteaks. Maine gave us the lobster roll. So … what about Buckhead? The neighborhood's defining dish is chicken salad, the classic bird-and-mayo spread that can be crammed in your mouth between slices of bread or eaten daintily with a fork. Thanks to the entrepreneurial zeal of Johnny Liu—whose Taiwanese immigrant parents opened the original Café at Pharr in 1993—this comfort food has become a new fast food. You have to love the story of Café at Pharr. An enterprising family comes up with a formula that charms and beguiles the locals: Fresh food served in an accessible and unfussy environment that never loses its friendly neighborhood feel.
Soups, sandwiches and salads: $4-$9.50
cafeatpharr.com
CIBO E BEVE
An unassuming strip mall cover belies the cozy sophistication awaiting inside this popular Sandy Springs trattoria. Chef Linda Harrell's menu is punctuated with exquisite, simple fare such as Tuscan kale and bean soup and braised short rib ragu with spinach ravioli, and is anchored by classics such as woodfired pizzas and chicken parmigiana. Don't bypass the Italian wine list with top-notch selections both familiar (Santa Margherita Vermentino) and obscure (Morgante Nero d'Avola). On Monday evenings, select bottles are half price. Weekends are especially busy, so plan your visit accordingly.
Appetizers, soups and salads: $5-$16
Pasta, pizza and sandwiches: $13-$32
Mains: $23-$36
Desserts: $4-$8
ciboatlanta.com
FARM BURGER
Of the locally pastured gourmet-burger chains, Farm Burger, which has a Buckhead shop on Piedmont Road near Tower Place, has long been a favorite. And it's hard to imagine a more decadent list of toppings for your grass-fed, dry-aged patty than oxtail marinade, apple slaw, red-bean chili, pork belly, bone marrow, cured lardo, bacon, fried egg or the six kinds of cheese. Keep your eye on the blackboard for seasonal specials, too. In spring, you might get a burger decked out with Vidalias and pesto; in summer, a dollop of peach chutney. While we don't normally pass on beer-battered onion rings, Farm Burger's sweet potato fries are irresistible.
Snacks: $2-$4
Burgers: $6.75-$8.50
farmburger.net
FLYING BISCUIT CAFÉ
Flying Biscuit Café is a touchstone of diner life here in Atlanta, and with good reason. "Creamy dreamy" grits and flaky Southern biscuits round out most every meal, and there are loads of tummy-warming substantial dishes to choose from. Turkey hash, the Not Your Mama's Pimiento Cheese Sandwich and chicken pot pie (made with hot, buttery biscuits, of course) are reminiscent of grandma's kitchen, and the congenial staff will keep you coming back for more. Gordo Stevens' artwork across the walls and ceiling adds a funky, kitsch-cool vibe to the Brookhaven outpost of this breakfast and brunch favorite.
Breakfast: $3.29-$12.99
Lunch: $4.99-$12.99
flyingbiscuit.com
HAVEN RESTAURANT AND BAR
Haven is exactly that—a safe, inclusive place where your every gastronomic need is met. If weather permits, enjoy the serenity of patio dining while indulging your taste buds with crisp Gulf oysters, the Southern cheese board or Timmy's Wild Georgia shrimp. Or go inside and soak up the classy atmosphere while digging into seared Georges Bank scallops or spice-roasted Green Circle Farms chicken, and wrap things up with a warm chocolate brownie with artisan espresso sauce. On Tuesdays, many four-star bottles of wine are half price. Sunday is burger night, available from 5 p.m. until they run out.
Small plates and salads: $6-$15
Entrées: $18-$38
Steaks: starting at $51
Sides and desserts: $7
havenrestaurant.com
KALEIDOSCOPE BISTRO & PUB
Kaleidoscope is one of Brookhaven's most popular watering holes. Fabulous small plates include pimento mac and cheese, roasted cauliflower seasoned with garlic and a touch of lime, and the smoked pork and pimento spring rolls. The steak frites with garlic-heavy chimichurri is exceptional, as is the poutine, a Canadian treat consisting of crisp, hand-cut fries smothered in gravy and mozzarella. Looking for somewhat lighter fare? Go for the fried chicken club salad tossed with sundried tomatoes, fresh avocado and golden chunks of bird. A table on the pet-friendly patio guarantees topnotch people-watching.
Appetizers: $5-$12
Salads, pizzas and burgers: $7-$14
Mains: $13-$19
k-pub.com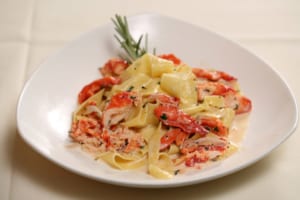 LA GROTTA
This four-decades-old institution is as popular today as it ever was. And that has as much to do with the generations of devotees—many of them old school Atlanta royalty—as it does with its reliable, often superlative food. Whether you begin with earthy bresaola Valtellinese, milky burrata di mozzarella fresca or verdant insalata di carciofi freschi, it's imperative you save room for the mains, for this is where the kitchen truly shines. Silky creamsauced pastas such as penne con verdure and pappardelle con astice will become your new gastro obsession, and delectable meat dishes such as scaloppine di vitello Antonio and filetto di manzo al Barolo are best enjoyed with a bottle of fine Italian red.
Appetizers and salads: $9.95-$15.95
Pastas and risottos: $10.95-$35.95
Mains: $21.95-$39.95
Desserts: $7.95-$9.95
lagrottaatlanta.com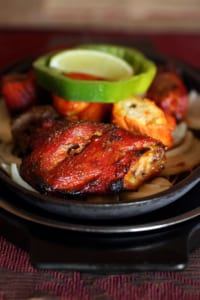 PANAHAR BANGLADESHI CUISINE
Anyone who has a passing familiarity with Indian food will feel right at home at this exotic-yet-homespun Buford Highway hole-in-the-wall. The $9.99 lunch buffet is a delicious way to sample the flavorful, aromatic cuisine of Bangladesh, which often uses less spice and more coconut milk than its sister region in Northern India. At dinner, you may take advantage of the BYOB policy, bringing wine or beer to wash down the highly appealing biryanis, kormas, tandooris and other delights of the Bengali table, including many here with beef.
Appetizers: $4-$6
Mains: $11-$15
panaharbangladeshi.com
TRUE FOOD KITCHEN
Don't be put off by the mobs of hipsters waiting for a table or the funky menu items with unfamiliar ingredients such as hemp, flax and chia. Though it could easily be mistaken for an ephemeral, crunchy beardo hangout, True Food Kitchen is here to stay—not just because of its good intentions and exemplary karma, but because of its tasty eats. Favorites include the shiitake lettuce cups, spring asparagus toast and the T.L.T. (tempeh, lettuce and tomato) sandwich. Good for the uninitiated are the margherita pizza, steak tacos and Mediterranean chicken pita. Recommended drinks include the non-alcoholic Cucumber Cooler and Medicine Man tea or the buzz-inducing lemongrass margarita, citrus skinny margarita and Strawberry Smash.
Starters and vegetable plates: $7-$13
Salads and bowls: $10-$14 (added protein $3-$9)
Pizzas and sandwiches: $12-$16
Entrées: $14-$26
truefoodkitchen.com
Note: Prices and menu items may have changed since original publication.
Angela Hansberger
Drinks columnist at Simply Buckhead. Food, spirits, and culture writer.