Broadening kids' horizons!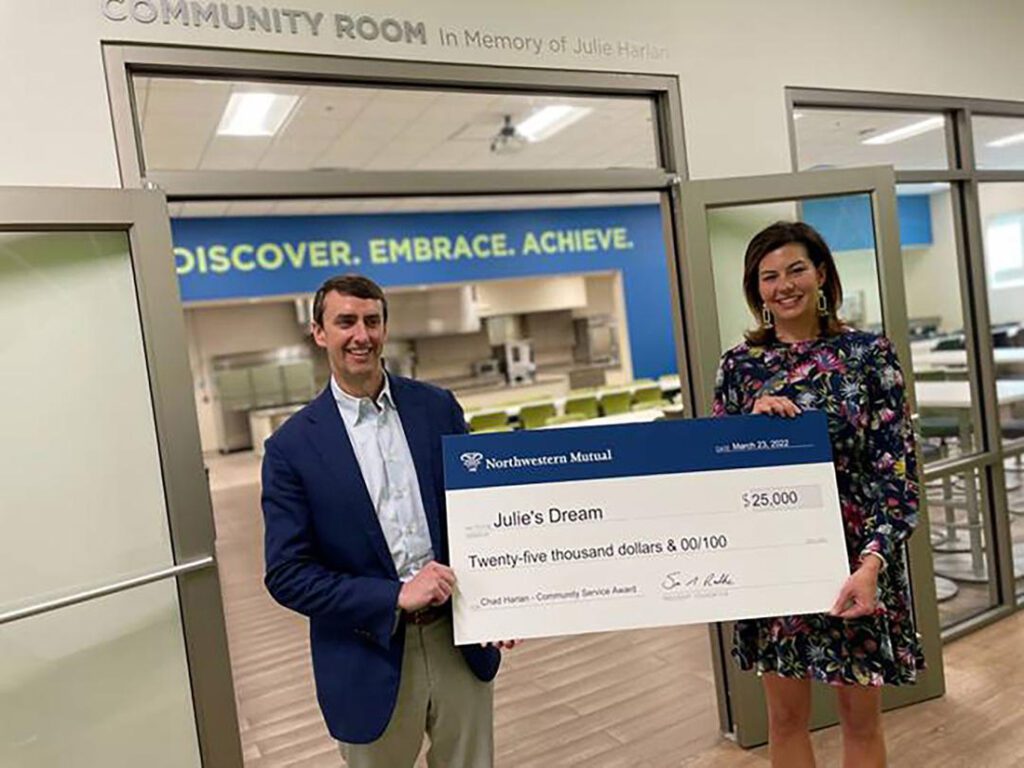 The late Julie Muir Harlan was passionate about nonprofits such as Agape that serve underprivileged kids. In 2017, she had just begun developing plans to create a faithbased organization focused on getting Agape kids outdoors when she was diagnosed with Stage 4 stomach cancer. She died 35 days later.
Devastated by the loss, her husband, Chad, mentioned her desire on the nonprofit CaringBridge's site, and friends urged him to carry out Julie's plan. The result was Julie's Dream, which recently received a $25,000 grant from Northwestern Mutual as part of the company's Community Service Awards honoring the work of wealth managers like Harlan in their communities.
"In 2018 we raised $250,000 and had kids going on trips almost immediately," says Harlan, whose Northwestern Mutual office is located in Buckhead. "During the last four years, we've raised $1.9 million and served 500 kids."
Referrals come from Agape, PAWKids and Field Camp Ministries, and the adventures are planned and led by the staff at Julie's Dream with the help of volunteers. Experiences include shooting the 'Hooch, overnight camping, zip lining, white water rafting, horseback riding and more.
"We've led trips to New Hampshire, Jekyll Island, Washington state, Colorado and even Puerto Rico. As a result of the outdoor program, Agape's retention rate for high school kids has soared." says Harlan.
JULIE'S DREAM
470.427.3166
juliesdream.org
@julies.dream
Mickey Goodman
Award-winning Ghostwriter, Journalist, Content Creator.