Nadia Deljou's Delle Dining merges food, music and heritage.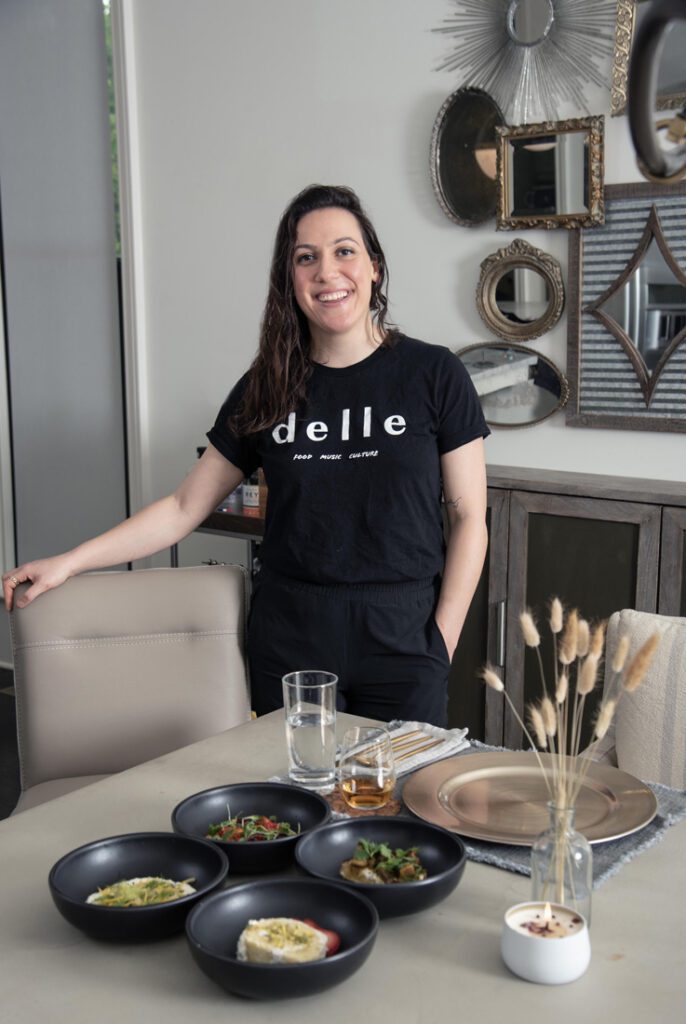 Nadia Deljou grew up as part of an entrepreneurial family in a home where cooking, travel and culture were a focus. As founder of Delle Dining, a private chef company that caters to high-profile clients, the Sandy Springs resident strives to "expose people to different flavors, textures and sounds from the part of the world that pairs with the food," she says. In doing so, she aims to represent aspects of her identity: Jewish and Persian.
She caters multi-course dinners in private homes with a variety of ethnic themes, pairing the food with music—a nod to her previous career in radio. After graduating from the International Culinary Center in New York, Deljou worked at abcV by Jean-Georges Vongerichten, where she learned about vegetarian cooking and how to use nuanced spices, flavors and cooking profiles from Asia and the East. She incorporates these skills into her cooking.
Deljou also hosts occasional ticketed pop-up dinners for 10 guests. She serves four to seven courses and focuses on providing a safe, welcoming venue for strangers to meet and connect. She also sells tea-infused pastries, heritage-inspired candles and unique spice blends. Deljou shares her story below.
What happens at the private dinners you cater?
I curate intimate dining experiences, in people's homes, that lie at the intersection of music and culture. I seek to expose people to a variety of new things. I like to elevate the presence of vegetables and make them the stars of each course. I have nine working menus: Spanish, Moroccan, Persian, Israeli, Palestinian and Greek. Five of them are classics; the others change seasonally. I have music setlists that pair with the menus. It's BYOB, but we can suggest pairings.
How did you get into baking?
During the pandemic, I did a lot of pastry work and to-go items. I incorporate ground tea leaves into pastries, like brown butter Earl Grey cookies and Earl Grey tea cake. It speaks to the Persian heritage and tea culture. Now I sell them to corporate clients as gifts.
Why did you decide to sell spices?
I'm a big spice nerd. I like buying them whole and toasting and grinding them. Having more tactile engagement will change your cooking completely. I make and sell five different spice blends. One has more than 15 spices in it. It helps people get more creative in at-home cooking and extends the conversation outside the four walls of our dining table.
What's unique about your candles?
I wanted to make a candle line inspired by cuisine flavors and places, and capture it in a scent. The Mama Earth candles are 100% soy-based, clean and soothing. When you scan the QR code on the candle, it pulls up a recipe and songs to pair with it. Stay For Chai was inspired by Persian tea culture. Poetry & Perfume was inspired by saffron culture and what it represents.
What do you do for fun?
I love a bubble bath, getting a massage and going for walks. I like going to museums. I'm a big fan of traveling and exploring different cultures and cityscapes.
DELLE DINING
delledining.com
@delledining
PHOTO: Joann Vitelli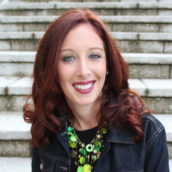 Carly Cooper
Foodie Tastemaker Columnist at Simply Buckhead. Contributing Editor at Atlanta Magazine. Restaurant Aficionado and Mother of Two.