These senior performers aren't ready to cede the floor.
Need some inspiration to make positive changes? Look no further than Sandra Ferrier and Jan Collins. The two are dancers in local troupes whose members are well into retirement age. But don't suggest that these super seniors sit back and take life easy!
SANDRA FERRIER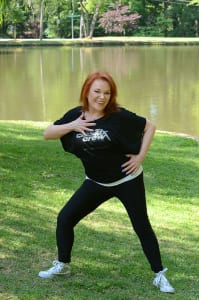 Most people have the same initial reaction when seeing a photo of Sandra Ferrier. "They don't think it's me!" she says with a laugh. "But I think I'm what 73 should look like these days."
A stylish Brookhaven resident, Ferrier— mother of two, grandmother of three and great-grandmother of two—could easily while away her days doting on her brood. In fact, she tried retiring five years ago and hated it. So she renewed her license as a speech pathologist and now works full-time with deaf children at the Atlanta Speech School in Buckhead. And when she's not teaching, she dances with the Atlanta Silver Classix Crew, a 32-person group whose members, between the ages of 50 and 73, perform rigorous routines at local sporting events.
"When I first saw the ad for auditions five years ago, I had the same image most people had: It would be a bunch of old people walking around the floor," Ferrier says. "But we're not a geezer group. We do splits, jumps and turns. I see the team as a metaphor for what it means to be healthy and vibrant."
As a young adult, Ferrier earned a living as a professional dancer, traveling with troupes and entertainers across the South. She admits she never thought she'd dance again until the Classix came along.
"It's turned out to be fabulous fun," she says. "I love when we're introduced, and you can hear the audience groan. They don't expect to see what we can do."
The reactions to the team's routines are always wildly enthusiastic. But Ferrier doesn't think people should be so surprised to see men and women in the senior-citizen bracket staying active.
"I don't have good genes; my mother and grandmother died young, and I don't want that legacy for my daughters," she says. "I'm a 20-year breast cancer survivor, and that brought me into a conscious life about my health and how the spirit and mind also go into my youthful appearance and energy. I don't like to use the words 'old' and 'aging.' They create a negative image. For me, this dance group is symbolic of people living longer and not replicating the aging they saw in their parents."
JAN COLLINS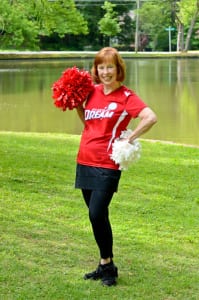 As a teenager in East Atlanta, Jan Collins was part of her high school's majorette corps. And since her band director also led musicians at Georgia Tech, she was recruited to perform with the Tech band as well. In those days, the engineering school was all-male, and Collins has fond memories of weekly practices on the baseball field.
"We went to practice and the whole student body turned out to watch us," she recalls with a laugh. "I was one of eight girls who started that tradition."
These days, the former drama teacher and Sandy Springs grandmother of six (who won't divulge her age) stays in shape by tap dancing. "I've done that all my life, and it's still my chosen exercise. I tap at least a couple of times a week at a school on Northside Drive."
For the last year, Collins has shown off her dancing feet as part of the Dream Supremes, a 15-member cheerleading and dance squad that performs at the WNBA Atlanta Dream games. Members' ages average 62, but their splits, jumps and twirls certainly belie that number.
"I loved the idea of dancing with a corps; ensemble dancing has also been fun for me," she says. "With the Supremes, I love the music, which is very contemporary."
Collins has also used dance as a way to raise money for the Alzheimer's Association. Last year, she was part of the organization's "Dancing Stars of Atlanta," a competitive ballroom show à la "Dancing with the Stars."
"I had my arm twisted for that one," Collins admits. "I had never done ballroom dancing, much less competitively. But I wanted to get involved because I'm very impressed with what the association is doing, and now I'm going to co-chair the event next year." Dancing in any form is not only Collins' way to stay active. "It gets you out of your own little circle," she says. "It's a great way to meet all kinds of folks."
STORY: H.M. Cauley PHOTOS: Lahcen Boufedji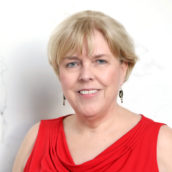 H.M Cauley
Atlanta-based writer and editor contributing to a number of local and state-wide publications. Instructor in Georgia State's Communication department and Emory's Continuing Education division.