Family Dynasty: Barbarella and René Diaz
By Sarah Gleim | Photos by Sara Hanna
When Barbarella and René Diaz met more than a decade ago, they were both serving on the board of Instituto de Mexico, an Atlanta nonprofit that promotes the art, history and culture of Mexico.
"I had just moved from Stuart, Fla., where I worked with the Instituto of Mexico there," Barbarella says, "so I was eager to get involved here, too." René was the chairman of the board at the time, and the two didn't meet right away. But eventually they began working on projects together, and, as they say, the rest is history. The couple has been married now for more than 10 years.
How they met and fell in love may not be the "story of fairytales," but it does give us a glimpse into how this successful Buckhead couple lives their life—immersed in their volunteer work, their Latin heritage and family. René is CEO and chairman of his family company, The Diaz Group, one of the largest and most prominent Hispanic food distributors in the country. His grandfather (who immigrated from Cuba in the '50s) started the business as a small neighborhood grocery store specializing in Latin- and African-influenced foods.
"All of our stores were in communities in Midtown and on weekends we catered to Cubans," René says. "My father also saw the huge opportunity there was with the Caribbeans, Haitians and Africans because we all eat similar products, so we served all of those people and learned about all of those cultures."
But by 1985, much of the Cuban community was relocating to Miami, so the family refocused the business on food distribution and Diaz Foods was born. René has served as CEO since 1980 and helped turn the family business into what it is today.
It's no surprise that Barbarella also works at Diaz Foods. She joined the family company in 2003 and now serves as executive vice president of community affairs. Despite working together, the couple—parents to Alex, 21; Julia, 8; and Olivia, 7—manages to maintain a work-life balance.
"I don't like to talk about work at home," René says. "It's an important rule because when you own your own business, you're never really off, and you can't predict what is going to happen so you can't check out." But owning your own business has its perks, too. "When I do business travel, I can combine family trips, also," René says. "I'm able to do a lot stuff that I couldn't do if I worked for another company."
"We do disconnect," Barbarella says. "We work really, really hard at home and the office. So when we take time off, we want to enjoy it."
When they do take that time off, they love traveling and spending time with their children. René especially enjoys taking flights overseas, but not for reasons you might expect. "My favorite vacation is going to Paris," he says. "I just like going there for the flight. The seven hours there and nine hours back—I can read a book or watch a movie. That's my vacation. Being in Paris for three days is icing on the cake."
René and Barbarella are also avid art collectors and have a corporate art gallery at Diaz Foods filled with Latino art. "We love all types of art, but the bulk of our personal art collection is from Mexican, Spanish and Venezuelan artists," Barbarella says.
The couple is extremely involved in Atlanta's art and cultural scene, and both serve on several boards, including the Instituto de Mexico, where they originally met. Barbarella also serves on the boards of the Cobb Performing Arts Center Foundation, the High Museum of Art and the Atlanta History Center, as well as the Emerging Leaders Committee of Children's Healthcare and the Girl Scouts Hispanic Initiative Committee. René is a board member of Atlanta Ronald McDonald House Charities, United Way of Atlanta, Georgia Hispanic Chamber of Commerce and Emory University Center for Ethics, among others.
And working in the food industry has turned these two into huge foodies. "Our new absolute favorite spot is Umi," Barbarella says. "We always have a blast there. The servers make sure your meal is amazing. They remember your favorite drink. We've been every week since our first visit." They also love to entertain at home. "René has become a paella master," Barbarella says." "A lot of our friends have kids and we just love to have them over." What else would you expect from a family whose life is so deeply entrenched in the food business?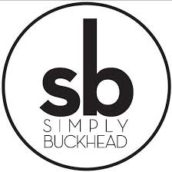 SimplyBuckhead
Simply Buckhead is an upscale lifestyle magazine focused on the best and brightest individuals, businesses and events in Buckhead, Brookhaven, Sandy Springs, Dunwoody and Chamblee. With a commitment to journalistic excellence, the magazine serves as the authority on who to know, what to do and where to go in the community, and its surroundings.