NUDES ARE A TIMELESS AND STYLISH CHOICE FOR ALL SKIN TONES.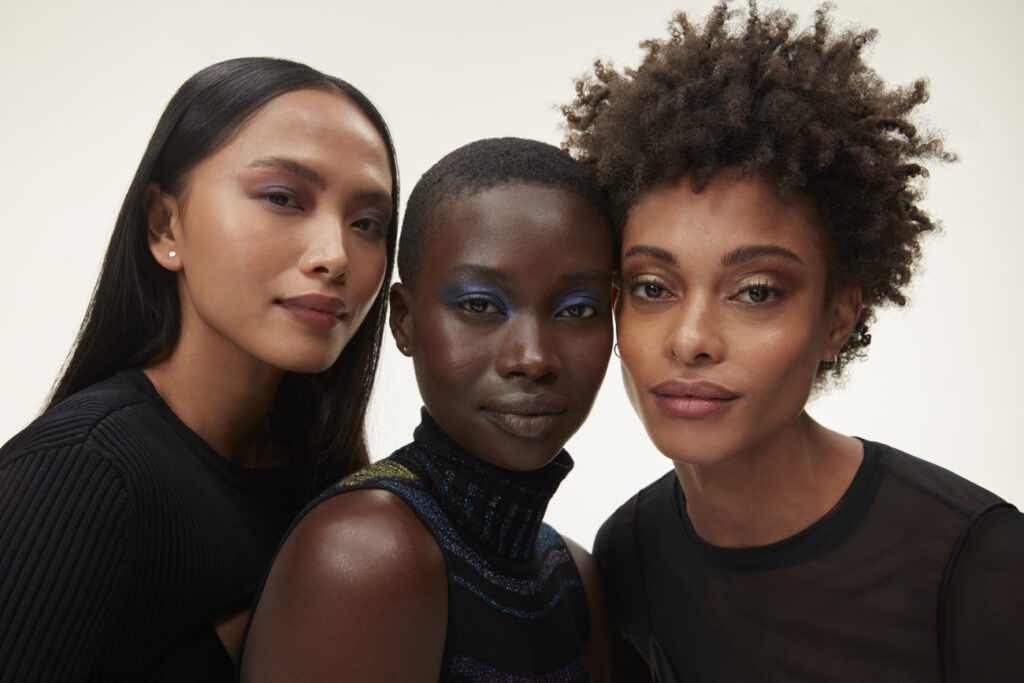 If you're like me, working remotely and endless phone meetings have meant that makeup has been optional most days. Choosing nude makeup is a nice way to make the transition back. "Nudes are always in style because they're achievable beauty that really make women feel confident," says Alli Parisi, field executive education manager for Bobbi Brown, who regularly trains makeup artists in Buckhead. "Now more than ever, women are searching for products that enhance their natural tones."
Here are some of her best tips to ace your nude makeup, whether you want to go with a look that's barely there or bold.
Flawless foundation.
New to using nudes? "Look for colors that you find naturally in your skin. They should mimic tones you see naturally occurring," Parisi says. "Start by evening out the skin with something lightweight, like a tinted moisturizer to remove discoloration and even out the complexion." Then you'll be ready to build a look with other sheer colors.
Ready to shine.
Metallics and shimmers can add interest to nude makeup when they're layered over matte shades. Parisi recommends using them judiciously to keep the look uncomplicated. "Focus on one area of the face since they are meant to enhance your overall look. Keep it simple, stick to one shade of shimmer or metallic, and you will continue to look effortless."
Amp it up.
Wearing nude makeup doesn't have to be boring. "When going more dramatic, focus on one aspect of the makeup. A bold eye or a bold lip with clean skin and makeup that is soft allows the dramatic feature to stand out more," Parisi says. For example, nude eye makeup and neutral blush will allow your bright red lipstick to really pop.
Call in the pros.
When in doubt, don't be afraid to seek professional help at your local makeup counter for choosing your ideal shades.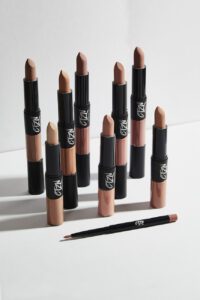 CTZN Cosmetics Nudiversal Lip Duo ($25) and Lipstroke Waterproof Lip Liner ($16)
Not sure what your ideal nude shade is, even after these tips? Enter CTZN (pronounced "citizen"), the brand that boasts 25 shades of nudes in its double-ended, vegan gloss-andmatte lipstick combo and five in its lipliner line. To make the selection process simple, the brand offers a 30-second shade-matching quiz at ctzncosmetics.com with images of 11 models wearing all the colors for reference. Armed with the liner and lip color, you can create nude lip looks that go from sheer to defined. Note: This writer tried it, and the online match was perfect.
Nordstrom
nordstrom.com
@nordstrom

Bobbi Brown Long-Wear Cream Shadow Sticks ($30 each)
We're fans of products that multi-task, and these shadow sticks can be used as a primer, liner, eyeshadow and highlighter. The line of 19 highly pigmented nude and neutral colors are buildable in endless combinations for a look tailored to both your skin tone and what your day holds. Just swipe it on eyelids and blend with your finger (you can use a brush, but it's not necessary). Once the product sets, it's smudge-proof for at least eight hours. Bonus: These all-in-one sticks are formulated without nasties such as mineral oil, parabens and phthalates.
Ulta
ulta.com
@ultabeauty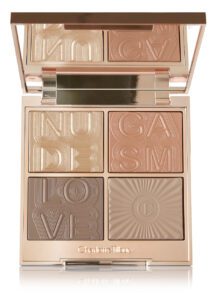 Charlotte Tilbury Nudegasm Supernudes Face Palette ($75)
This new kit by the brand known for its luminous makeup comes with four universally flattering, glow-inducing shades in three translucent finishes. Super Glow is a soft gold highlighter with a glass-like, wet finish for extra shine; the golden peach Multi Glow has a satin finish to give cheeks a healthy look; the taupe Sculpt shade in a cream-powder matte helps blur blemishes; and Super Sculpt's soft brown lets users sculpt bone structure and create definition. Use them in creative ways and combinations that work for your skin tone.
Sephora
sephora.com
@sephora.com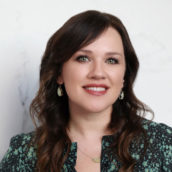 Jennifer Bradley Franklin
Senior Contributing Editor and Beauty Columnist at Simply Buckhead. Travel, Food and Design Writer and Author.