Interior decorator and mom Sarah Glenn Boman on nursery decor.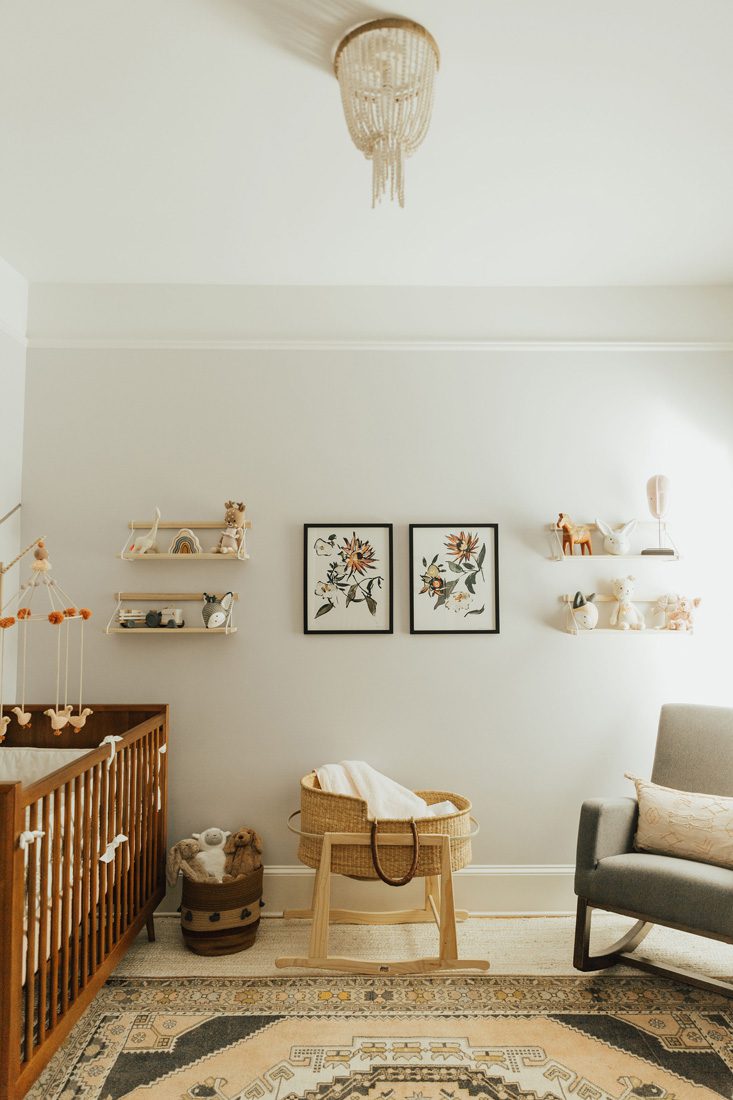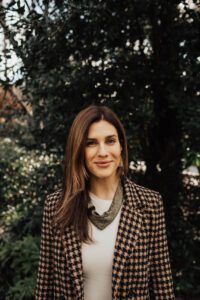 Many parents begin scouring Pinterest for nursery design ideas as soon as they find out they are expecting. Designing a nursery is an important piece of the nesting puzzle and one that can also feel overwhelming, particularly for first-time parents. Interior decorator and Buckhead native Sarah Glenn Boman of Sarah Glenn Interiors started her design career working on nurseries for friends, then clients. She estimates she's helped design six nurseries "officially" since starting her business five years ago and given guidance to friends for many more. Here, she offers us her baby room design tips, both as a decorator and soon-to-be mother of two.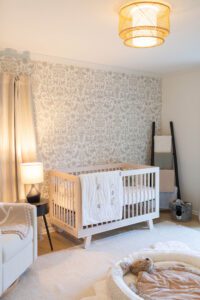 First Steps
Start off with the must-have items, Boman says, such as the crib, a changing table (often a changing pad on the top of a dresser) and a comfortable chair or rocker for feedings and reading books. "With a nursery, there is sort of a formula because there are things you need to have," Boman says. She notes that it's important to start with the necessities "because when people learn they are going to have a baby, they can get carried away."
Other Goodies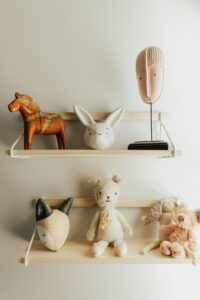 Aside from the obvious must-haves, Boman also suggests shelves for books or other decorative items, such as wooden animals or toys. Baskets or storage cubes also come in handy for all the extra items, from blankets to stuffed animals, that tend to accumulate during the first year. Bringing in a "soft but non-shedding rug" can also add some color and texture. "You end up spending a ton of time on the floor, so you want it to be comfortable," Boman says.
Style File
There is no right or wrong way to style a nursery. Boman has worked on ones that run the gamut from traditional to bohemian, genderspecific to neutral. What she does suggest is to make the nursery a room you love.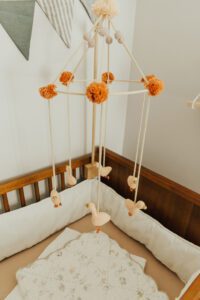 "My biggest piece of advice that I give people is to make the nursery a room you are really going to enjoy spending time in," Boman says. "It's nice to keep it a calm space and make it feel peaceful because it's a very chaotic time. It's nice to have it be a room you want to be in, and that means something different to everyone."
When Boman was designing her daughter's nursery, she based the color palette off a local artist's artwork that caught her eye. She also included pieces with meaning, such as a wooden Swedish horse, an homage to her husband's family's heritage.
"It's nice to put things in the room that are special to you," Boman says. "Maybe a wooden horse isn't the most practical thing for a toddler to play with, but for a nursery it's nice to include adult things that you might appreciate and aren't necessarily all catered towards the child."
SARAH GLENN INTERIORS
404.403.7528
sarahglennboman.com
@sarahglenninteriors
Sarah Glenn Boman's favorite places to shop for nursery decor
1. Seed Factory: "It's great for small items for decorating shelves. They have wonderful books, stuffed animals and the sweetest collection of wooden animals." seedfactoryatlanta.com
2. Blabla: "Blabla has my favorite collection of handmade mobiles. They also have the sweetest dolls. They sadly no longer have a brick-and-mortar store in Atlanta, but you can shop online or find their products at Seed Factory." blablakids.com
3. West Elm and Crate & Kids: "These are my two favorite big box stores for nursery decor. I love their more modern design approach, and these are my go-to places to shop for cribs and gliders." westelm.com • crateandbarrel.com
4. Maisonette: "Great for decorative accessories like pillows, storage baskets, blankets and wall art." maisonette.com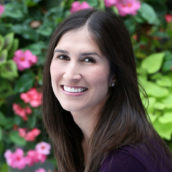 Giannina Bedford
Giannina S. Bedford is multi-faceted writer and editor. Her work covers design, travel, food and business. She's penned Simply Buckhead's home feature since inception and held a variety of editorial roles at the magazine. Her freelance work has appeared in Condé Nast Traveler, USA Today, Virtuoso Life, Hemispheres and TravelandLeisure.com. She also contributes regularly Atlanta Business Chronicle. Fluent in Spanish, Giannina was born in Miami and grew up in Brazil, Chile, Hawaii and Australia. She currently lives in Dunwoody with her two kids and husband.