A health-focused blogger shares a Halloween recipe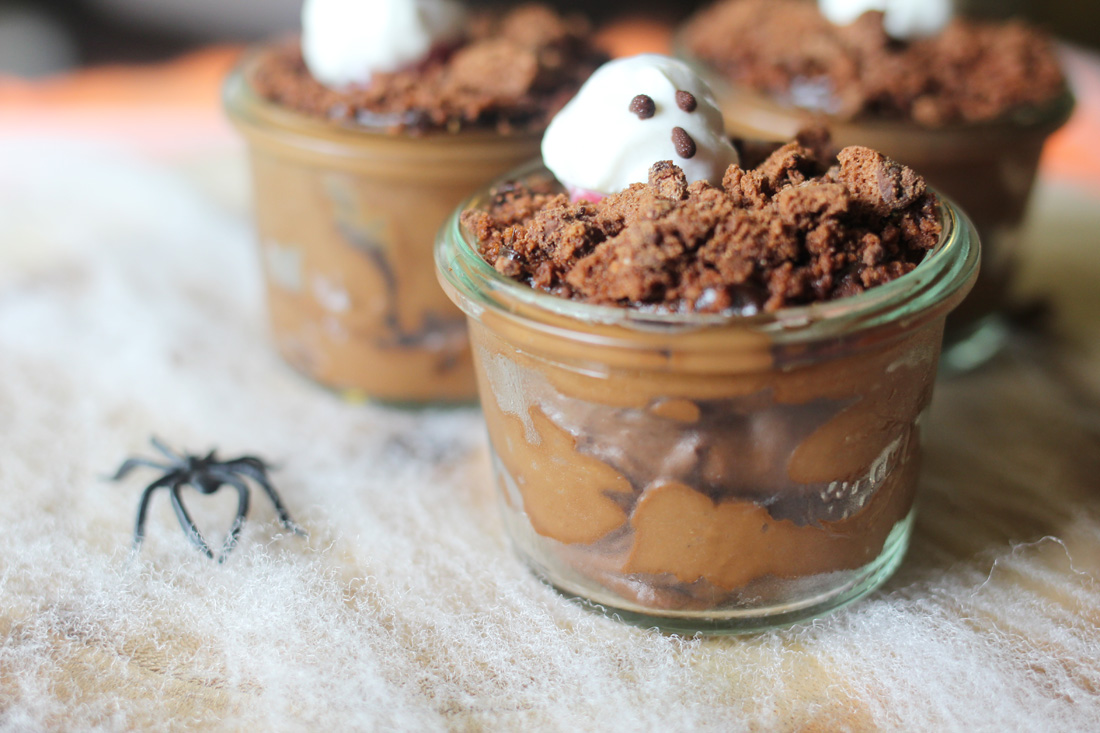 BY: Lia Picard
Buckhead resident Athena Pearson is the woman behind the Instablog Southern Healthy Living (southernhealthyliving), where she posts beautiful photos of homemade dishes along with recipes. To get in the spirit of Halloween, we asked her to share a healthy but fun treat. The result is Witch's Goo, a pudding made with avocado, chocolate and a ghoulishly delicious fruit garnish. It comes together quickly and makes an excellent treat to serve at a kid's Halloween party, although even adults will enjoy it.
Witch's Goo Serves 4-6
PUDDING:
8 Simple Mills Double
Chocolate Crunchy Cookies (or brand of choice)
4 ripe medium avocados,
pitted and fleshed
1/₃ to ½ cup maple syrup (start with 1/₃ cup and adjust for taste)
2/₃ cup cacao powder
2 teaspoons vanilla extract
¼ cup canned coconut milk
RASPBERRY GHOSTS:
½ cup raspberries, washed and dried
½ cup Siggi's vanilla yogurt (or brand of choice)
1 tablespoon dark chocolate, melted
In a food processor or blender, pulse the cookies until crumbled and set aside. Combine the avocado, maple syrup, cacao powder, vanilla extract and canned coconut milk. Blend ingredients until smooth, scraping the sides of the bowl as needed.
Evenly disperse the pudding into jars or cups (use 2-ounce shooter glasses if serving a crowd) and top with the crumbled cookies. To make the raspberry ghosts, carefully dip the raspberries into yogurt until fully covered and set on a lined baking sheet (open side of the raspberry facing down). Freeze for 25-30 minutes. Dip a toothpick into the dark chocolate and dot eyes and mouth. Place raspberries atop the pudding and store in fridge until ready to serve.
Lia Picard
Freelance writer covering food, travel, and interior design.