Antebellum Beauty: 2465 Rivers Road
There's a six-bedroom stunner on the corner of Peachtree Battle Avenue and Rivers Road that makes passersby stop in their tracks. Suddenly, you gaze upon what appears to be a pre-Civil War mansion in a city Sherman had burned by 1864. Although your eyes do not deceive you, there is more to this story.
The 5,370-square-foot home Stephen LaMastra, managing principal and CEO of Monarch Investments Group, his wife, Anne, their three children and two Vizslas have called home since 2007 was actually built as a simple Federalist structure in the 1920s. During construction, the F.P. & George J. Morris house so piqued the interest of those along Peachtree Battle that it received a prominent feature in Hearst's Sunday American. Shortly after World War II, the acreage around the house was sold and the lot shrunk considerably, but owners during the mid-century had plans to keep it grand: Namely, when an antebellum house in the heart of Macon was torn down, its six immense Corinthian columns were transported and installed on the home's facade, a lazy porch added between, making it look like a scene straight from Gone With the Wind.
Over the decades, this romantic presentation drew homeowners ranging from a past president of Coca-Cola Enterprises, to an art-enthused couple tragically killed in the Orly crash, to a popular fashion model, LaMastra reveals.
The 1960s also saw the addition of a 1,180-square-foot garage-and-guest house combo, built in the style of a ski lodge with an anchoring fireplace and exposed beams. These days, its full-service kitchen and bathroom make it particularly amenable to hosting parties, which the LaMastras throw at every opportunity. That includes functions for the Horizon Theatre Company and Pace Academy, where LaMastra serves as chair, plus Super Bowl and summer pool parties for dozens of friends.
An impressive interior renovation of the main house was achieved at the hands of Robert H. Miles, a former professor and Dean of Faculty at Emory University's Goizueta Business School, who rehabbed the house extensively with his wife, Jane, in the early 2000s.
When the LaMastras purchased it in 2007, it was choked by ivy and magnolias "like some forgotten English manor," LaMastra recounts. Landscaping was the family's greatest contri- bution. "We wanted to open it up and show it to the neighborhood. In the first six months, we had dozens of people come by and thank us for doing that," he recalls. Designer Linda Rickles left her mark on the interiors.
"We get calls about it once a month now," LaMastra adds of the inquiries from Atlanta's exploding film industry, most of which he declines. "This house looks 150 years old, so everyone feels a connection to it. It reminds you that here in Atlanta, we're still part of the Old South."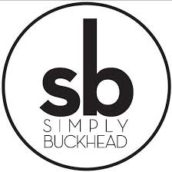 SimplyBuckhead
Simply Buckhead is an upscale lifestyle magazine focused on the best and brightest individuals, businesses and events in Buckhead, Brookhaven, Sandy Springs, Dunwoody and Chamblee. With a commitment to journalistic excellence, the magazine serves as the authority on who to know, what to do and where to go in the community, and its surroundings.