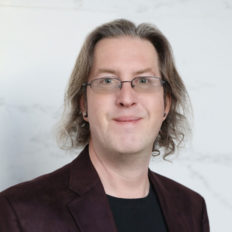 Alan Platten
Creative Director
Alan's design career began in the UK in the nineties. He spent eight years working for IPC Media (now TI Media), where he helped launch the home interest title 'Homes & Ideas'. He then freelanced for various magazine publishers in London for a further two years before hopping the pond to Atlanta in 2004.
Since then he has designed award-winning publications for brands such as Callaway Golf, Sotheby's International Realty and John Deere, redesigned the globally-distributed Ask Audio magazine and has been Creative Director for Simply Buckhead since 2012.
In his other life, he produces electronic music, catches live bands coming to town, practices Qigong and consumes more coffee than is advisable.