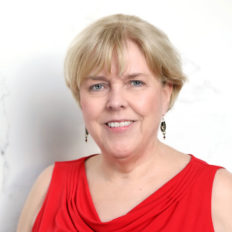 H.M Cauley
Copy Editor
Atlanta-based freelancer H. M. Cauley grew up eating scrapple in Philadelphia where she paid for her journalism degree at Temple University by working as an usherette for the Phillies. Before moving to Atlanta in 1990, she worked in newspapers, academic public relations and human resources for Macy's. She is the author of three Atlanta guidebooks and a regular contributor to the several local and state-wide publications.
In 2012, she earned a double Master's in Rhetoric/Composition and Creative Writing from Kennesaw State; in 2017, she completed a Ph.D. in Rhetoric/Composition from Georgia State, where she designed, taught and won an award for a writing course designed around Sherlock Holmes. Since graduating, she has earned credits towards a bachelor's in French. She is now an instructor in GSU's Communication department and Emory's Continuing Education division.
When not working, Helen is a voracious reader of mystery novels, a swimmer and an avid cook who believes Béarnaise sauce makes anything taste exquisite.