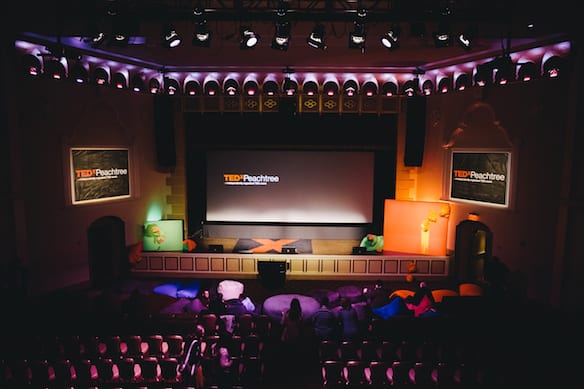 BRAIN GAIN
Call it the Dragon Con of intellectual curiosity: On Oct. 17, TEDx Peachtree a regional spinoff of TED, the nonprofit dedicated to "ideas worth spreading" presents 12 speakers at The Buckhead Theatre sharing feats of "human ingenuity" in architecture, biology, engineering, "play making," space exploration and more.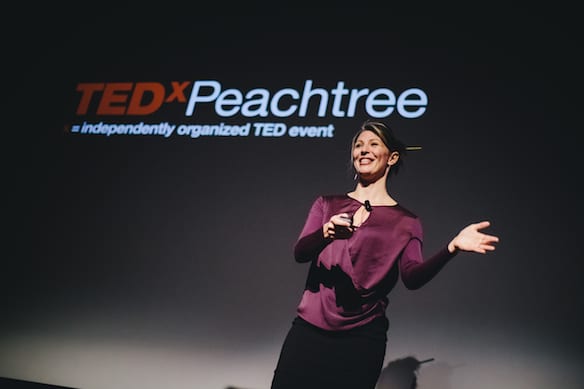 This year's theme is "Illuminate!" Presenters include Shannon Zirbel, a NASA Space Technology Research Fellow who applies her work in mechanical engineering to enable progress in space exploration; Erico Mattos, a scientist-entrepreneur who holds patents on the biological feed- back control of LED lights; and Dr. Adam Marcus of Emory University's Winship Cancer Institute, who studies how cancers metastasize in order to develop more effective treatments.
These lectures aren't your typical col- lege snooze fests: With just 18 minutes allotted to each expert, talks are short, sweet and no challenge to one's atten- tion span. The all-volunteer committee of TEDxPeachtree also goes to great lengths to ensure talks are noncommercial and nonpartisan ideas are the center of attention here. Between talks, guests are encouraged to "converse with conference speakers," network with fellow attendees and "explore new perspectives." At 4:30 p.m., move the conversation to Buckhead's Czar Ice Bar, site of the official after-event meet-up; cash bar, open to the public.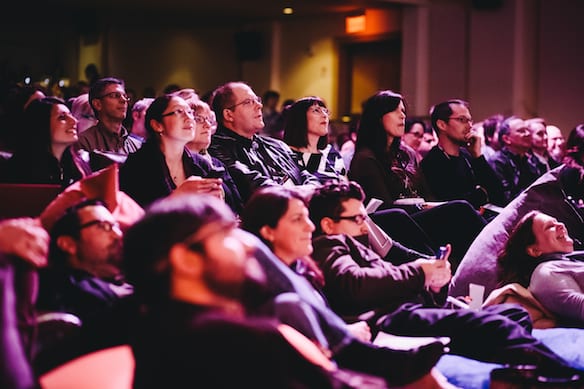 General admission is $159, but Simply Buckhead readers can score $20 off using promo code illuminateHYPE for purchases made online at www.tedxpeachtree2014.eventbrite.com. Admission includes coffee, lunch and afternoon refreshments. Scholarships are available as well. Come prepared to be inspired and enlightened!
TEDXPEACHTREE 2014
Oct. 17, 9 a.m. to 4:15 p.m.
Buckhead Theatre
3110 Roswell Road N.E. Atlanta 30305
404.509.7145 | www.tedxpeachtree.com