Explore the Mighty Mississippi aboard the luxurious American Countess passenger steamboat.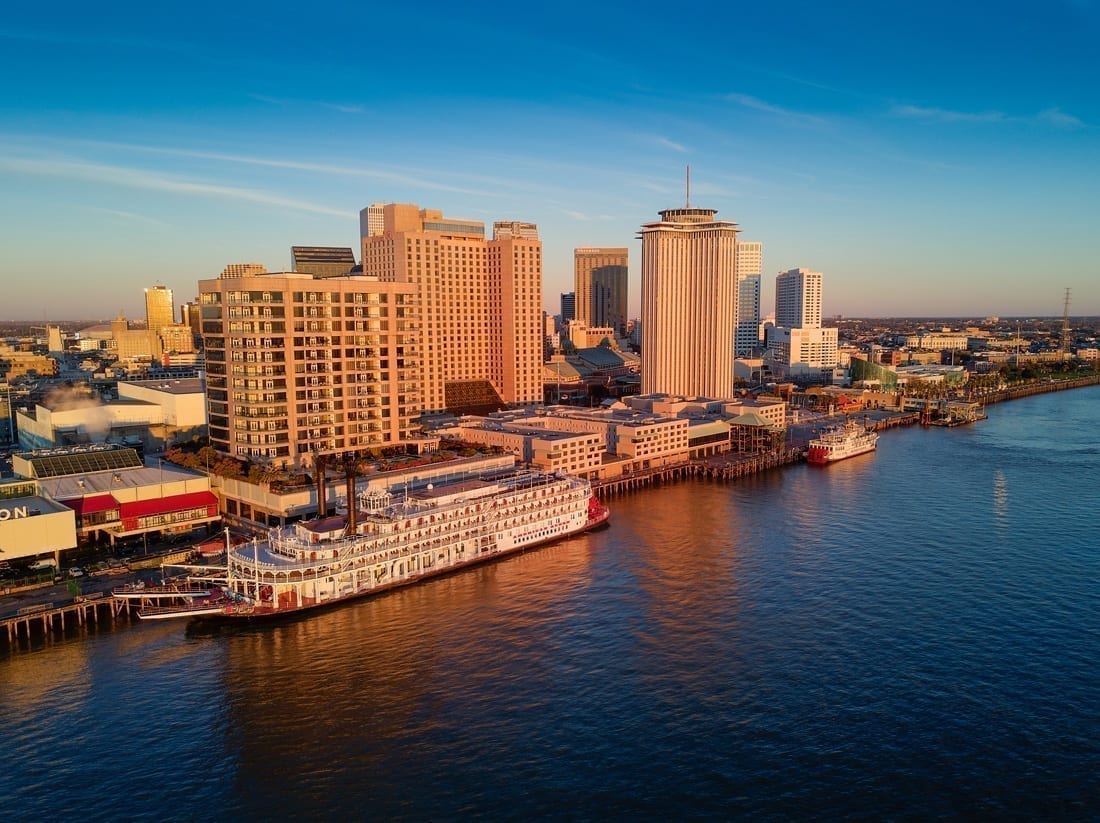 I don't know about you, but my sense of wonder has completely shifted over the last year. I used to crave far-flung trips and the discovery of cultures abroad, but so many months spent closer to home have heightened my appreciation for regional exploration. I discovered plenty to love aboard the American Queen Steamboat Company's newest ship, American Countess, as I traveled on its maiden voyage from New Orleans to Natchez, Mississippi.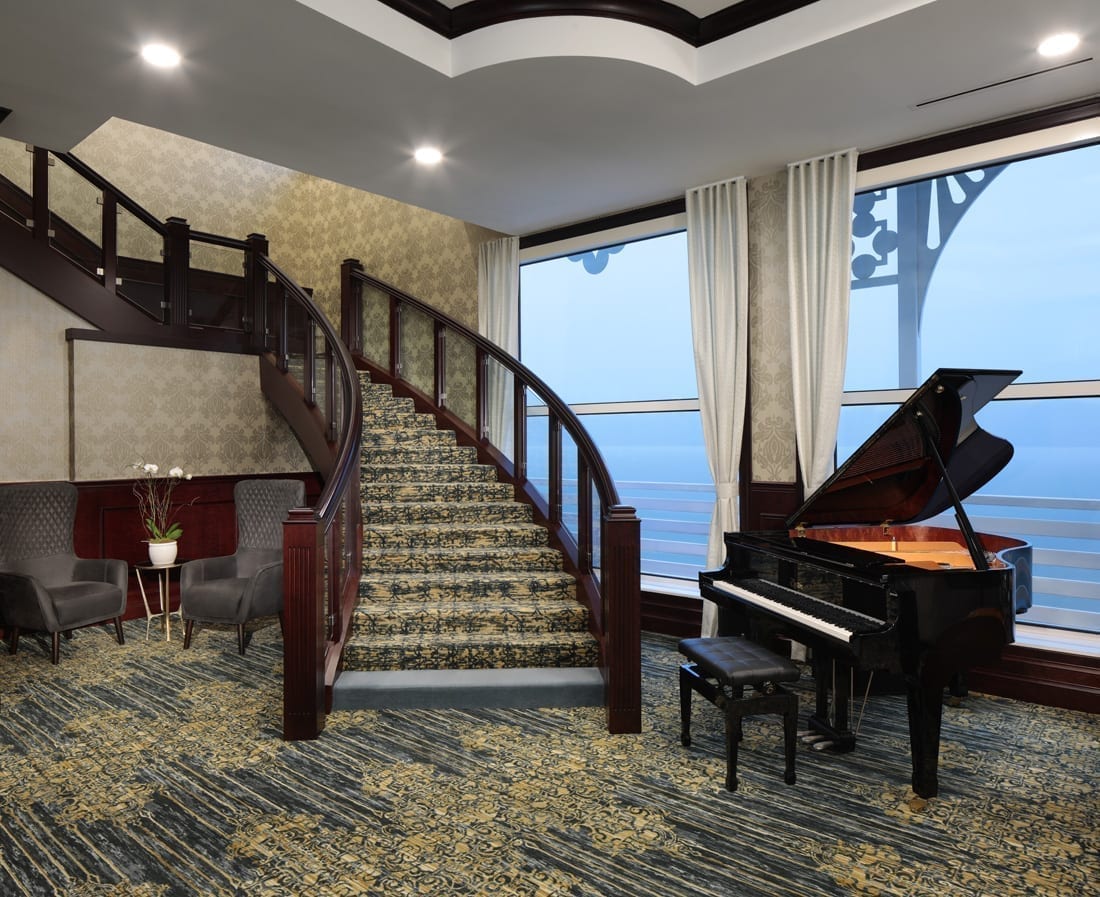 A college best friend and I flew to New Orleans to kick off the trip. After receiving a negative COVID test—a requirement for embarking—we struck out for an afternoon of French Quarter exploration, making the requisite stops for Central Grocery's original muffuletta and powdered sugar-dusted beignets and chicory coffee at Café du Monde. Crowds of revelers that might've irritated me a year earlier felt like a balm for my travel-starved soul. That night, we indulged in a classic NOLA meal at famed chef Dickie Brennan's Tableau.
The next morning we convened at Mardi Gras World, a dockside event space, to celebrate the christening of the American Countess. Though the paddlewheeler was river-worthy a year ago, the pandemic left her waiting to set sail. AQSC's founder, CEO and visionary John Waggoner, thanked the builders who converted the 23-year-old casino vessel into the stunning structure it is today. The crew of experts sliced the ship in two and added 60 feet of space in a stunning stem-to-stern overhaul. Waggoner's daughter and ship "godmother," Angie Hack, officially christened the ship by smashing a bottle of bourbon on the bow before welcoming the 100 or so guests aboard.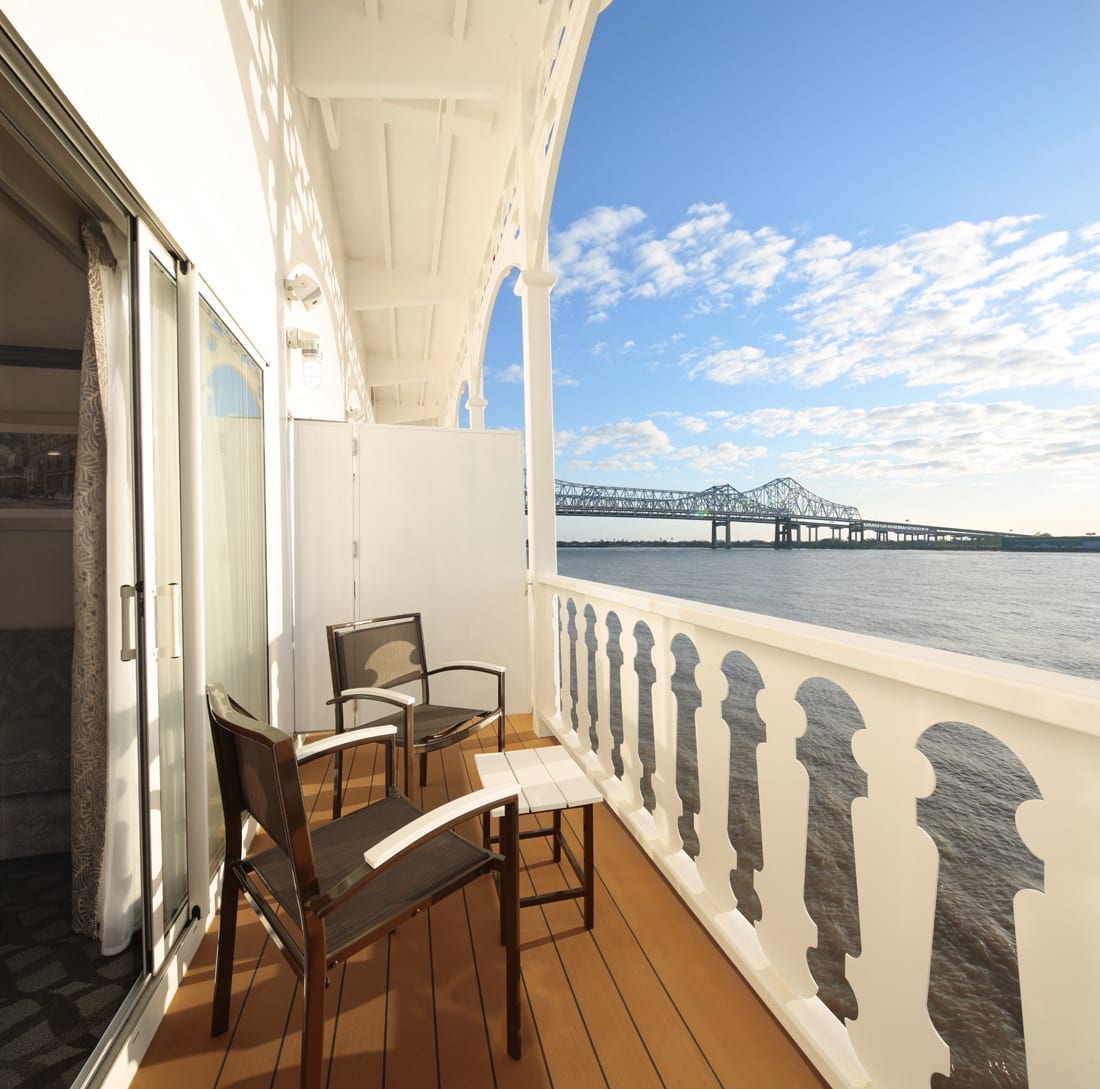 The ship, designed to accommodate up to 245 guests, is nothing short of spectacular. We first settled into our roomy deluxe outside stateroom, spreading out in 192 luxuriously appointed square feet, complete with a veranda and a restroom with a full-sized shower.
The main deck features an expansive bar and lounge with 80 feet of panoramic windows, clubby sofas and a baby grand piano. A diminutive fitness center is the place to work off the calories consumed at the formal dining room, round-the-clock room service or the snack bar stocked with freshly popped popcorn, cookies, espresso drinks and soft-serve ice cream. Even better, the third-floor deck has a wrap-around walking track so guests can get their steps in while absorbing the river backdrop as they float by. Desktop rocking chairs provide a more relaxing spot to take in the views, while the second deck game room offers backgammon, chess tables and a variety of board games.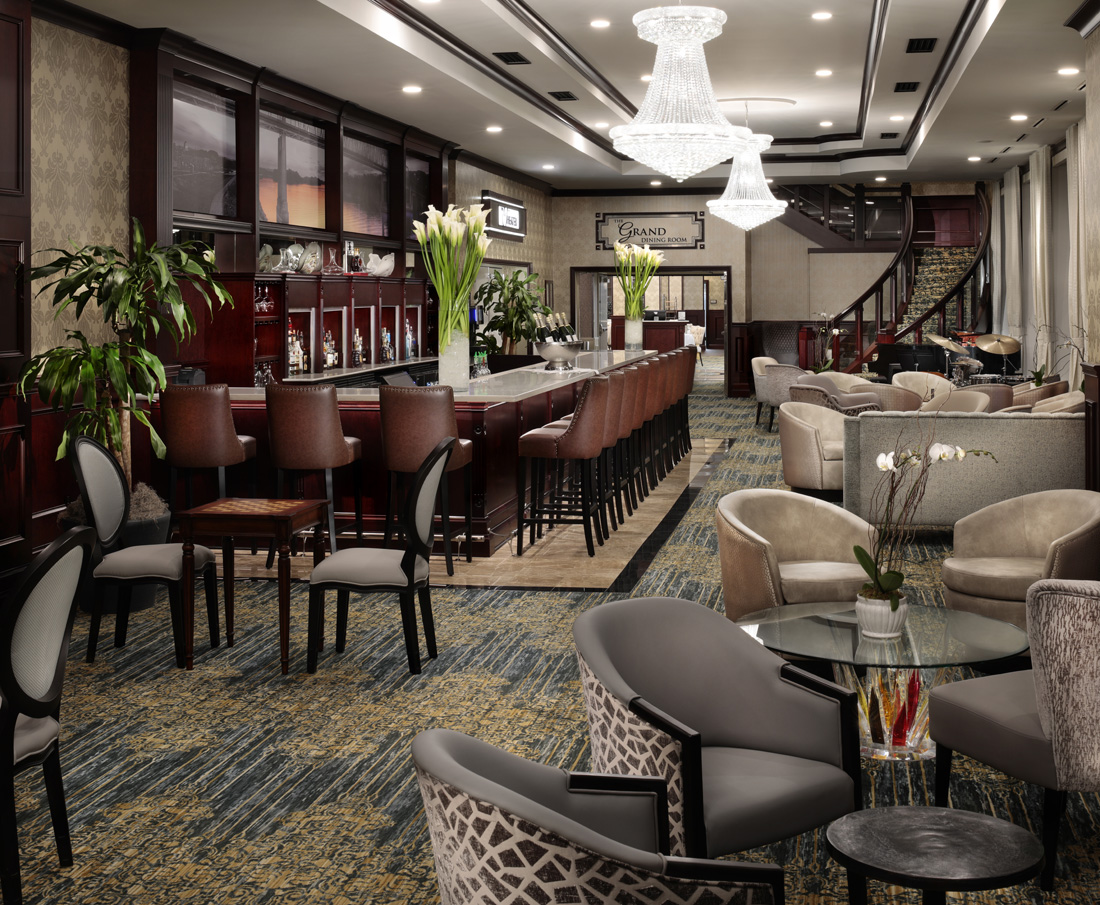 While the structure itself is impressive, the programming offered throughout the voyage is equally so. Chef Brennan led a cooking demonstration, as did "Mississippi biscuit queen" Regina Charboneau. Waggoner's son-in-law and executive bourbon steward, Kirby Coleman, hosted an informative Old Forester bourbon tasting where we learned the finer points of proper tasting technique (did you know that we have one dominant nostril?). We took a shore excursion to the antebellum Nottoway Plantation; completed in 1859 at a staggering 53,000 square feet and 64 rooms, it's the largest such home in the South.
On both nights of the voyage, after indulging in regionally inspired fine Southern fare, we settled into the ship's theater for live entertainment by a four-piece band and four-member singing and dancing troupe. The iconic riverboat anthem "Proud Mary" infused the room with electric energy. Later, another vocalist brought me to tears as he sang "What a Wonderful World." I feel grateful to be exploring the world again with wonder-filled eyes.
DETAILS
The American Countess offers routes along the Tennessee, Ohio, Cumberland and Mississippi rivers.
americanqueensteamboatcompany.com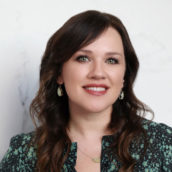 Jennifer Bradley Franklin
Senior Contributing Editor and Beauty Columnist at Simply Buckhead. Travel, Food and Design Writer and Author.