MIDDLE EASTERN RESTAURANT BRINGING THE SPICE TO BUCKHEAD!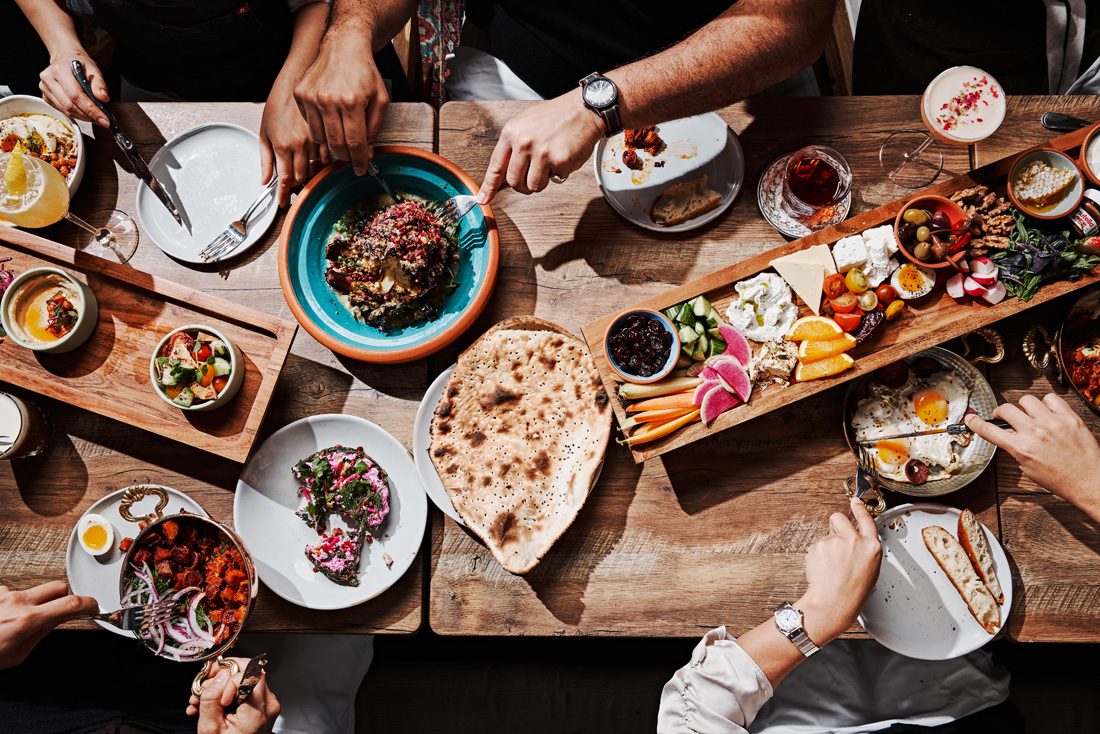 Tantalizing taste buds around town with the exotic flavors of Persian cuisine, Delbar is set to open a third location this winter in Buckhead at the corner of Peachtree and West Paces Ferry roads.
The Middle Eastern restaurant and bar delivers an authentic dining experience in the nurturing hands of Iranian-born owner Fares Kargar, whose passion for the food and culture of his homeland is reflected in the name of his establishment. Delbar means "heart, captured" in Farsi.
The new 6,000-square-foot space is a welcoming oasis draped in lush greenery with earthy colors, antique textiles and natural finishes. It features a main dining room and bar, a covered outdoor patio and bar for live entertainment, private dining areas and a mezzanine for special events. It will open daily for dinner, weekday lunch and weekend brunch.
On the menu: everything from hummus spreads, made-from scratch taftoun bread and baklava to greens, grains and beefy kabobs.
Kargar's personal favorite is the stuffed branzino. "Growing up, my mother would lovingly prepare this dish, infusing it with the essence of our heritage," says Kargar, who left Iran at 17, sharpened his culinary skills in Turkey, earned a degree in hospitality from Georgia State University and opened his first restaurant at 31. "What sets it apart is the region's abundance of fresh produce, including fragrant herbs and succulent pomegranates, imparting an unparalleled uniqueness and allure."
The adas polo rice dish is a close second, with a delicate mix of lentils and sweet raisins topped with crispy fried onions.
Zesty cocktails, non-alcoholic drinks made from fruit and flowers and other Persian-flavored beverages offer refreshment.
"We have an unwavering love for what we do," Kargar says.
DELBAR
delbaratl.com
@delbaratl