The country's paradores offer an enchanting alternative to conventional hotels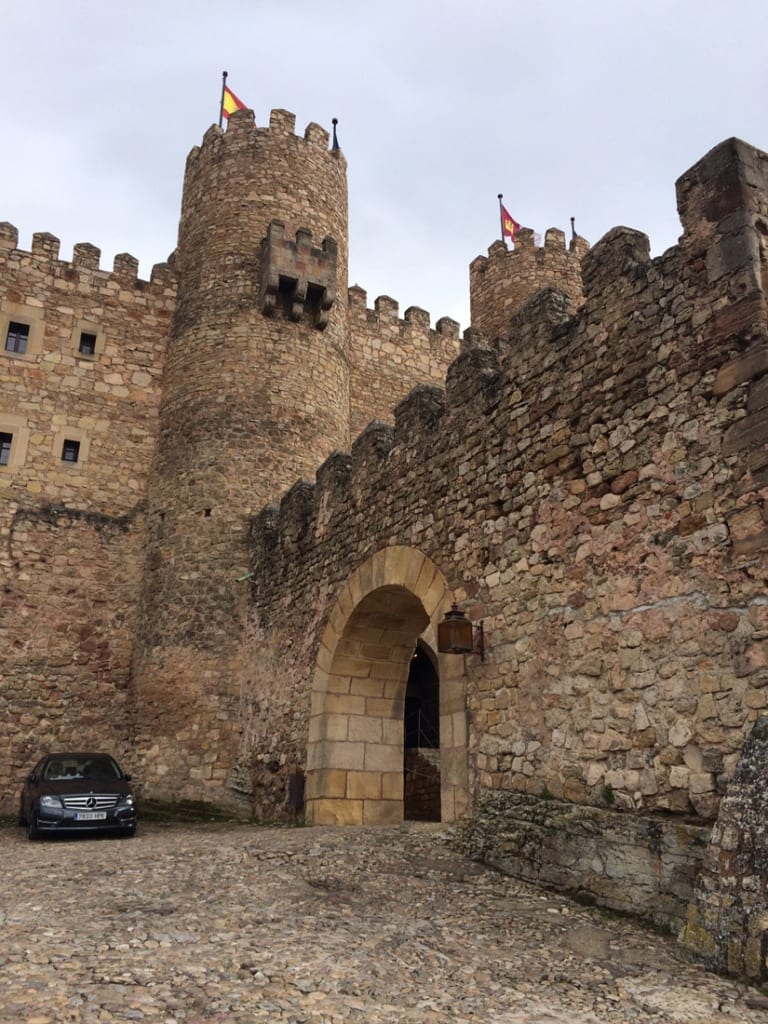 STORY & PHOTOS: Wendell Brock
n Spain, it's entirely possible to live in a castle and eat like a king— if you stay in a parador, that is.
That's exactly what I did on my last visit, after two of my favorite traveling companions noticed the state-owned, luxury-hotel network was offering a steeply discounted five-night pass for any of its accommodations, which are situated in palaces, monasteries, fortresses and other fanciful historic structures in destinations from the Canary Islands to the Alhambra complex. We quickly jumped on the deal, which ended up being about $73 per person per night and included a welcome drink and generous buffet breakfast.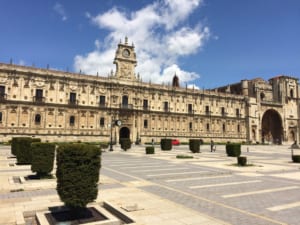 Upon landing in Madrid, we set out for Sigüenza, in central Spain, via rental car. While researching the trip, my friend Cesar, a Valencia native who now lives in Madrid, had told me our property in Sigüenza would fulfill every American's fantasy of medieval Europe. Sure enough, the parador, housed in an imposing 12th-century castle perched on a hill above the small, picturesque town, was decorated with suits of armor, elaborate tapestries and baroque furniture. It was the ideal spot to start an adventure that allowed us to mosey through the countryside, skirting the major cities to visit paradores in the darling towns of Sos del Rey Católico, León and Ávila.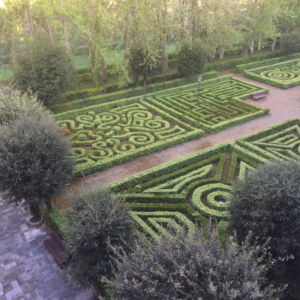 Along the way, we stayed one night each in commercial hotels, first in Zaragoza (think Roman ruins and tapas bars) and later in Bilbao (for the Guggenheim Museum and Basque food). As we drove toward Bilbao, we stopped for a morning walk in Pamplona, famous for the Running of the Bulls, and, as we circled back to Madrid, at El Escorial, the monumental burial site of Spain's monarchs.
If after a day of sightseeing we were too tired to find a restaurant, we ate at our parador. The cooking was rustic, plentiful and consistently excellent, with beautiful salads and charcuterie platters, decadent lamb shanks with gravy and potatoes, and plenty of vino. We became so smitten with the wines made by Bodegas Fariña that we arranged a tour of the winery in Zamora as we traveled between León and Ávila.
In the walled medieval town of Sos, where King Ferdinand II was born in 1452, our parador sat dramatically on a peak affording lovely vistas of the Pyrenees. The quiet hamlet was intimately scaled and good for walking.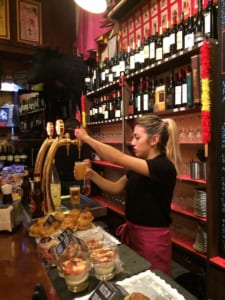 By far the most impressive parador we visited was in León. The sprawling Renaissance structure that once housed a convent today contains a church and a museum. In fact, the experience was like staying inside a museum. Our room looked out over an ornate boxwood maze, and we loved sipping rosé in the garden. In the afternoon, we toured the opulent baroque cathedral at the center of town, and at night, strolled in and out of tapas bars, where the servers draped our wineglasses with thin slices of buttery local ham.
Our last parador experience before returning to Madrid to go our separate ways was in Ávila, an ancient city of churches and steeples that is completely encircled by a Gothic wall begun in 1090. Our sleek and elegant lodging was in a refurbished stone palace. After scaling a foreboding wall to get a bird's-eye view of the town, we found it a welcome retreat from the heat of the day, a reminder that in Spain, anyone can reside in majestic splendor, if only for a brief interlude.
For more information on Spain's paradores, visit paradores-spain.com.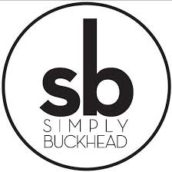 SimplyBuckhead
Simply Buckhead is an upscale lifestyle magazine focused on the best and brightest individuals, businesses and events in Buckhead, Brookhaven, Sandy Springs, Dunwoody and Chamblee. With a commitment to journalistic excellence, the magazine serves as the authority on who to know, what to do and where to go in the community, and its surroundings.